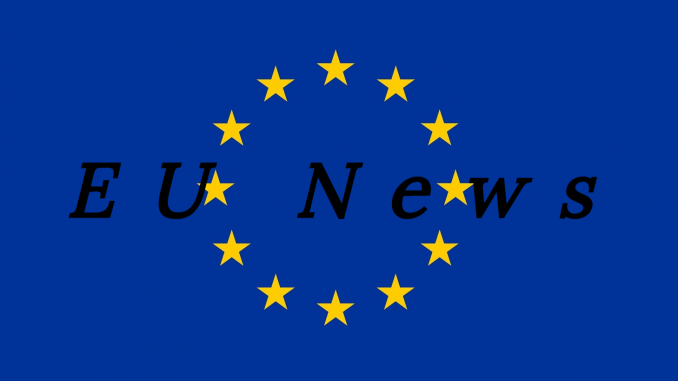 The meeting announced a few days ago between the European Parliament and Mark Zuckerberg, CEO of Facebook, caused quite a lot of controversy, as originally it wasn't going to be webstreamed.
Artículo disponible en Español | Article disponible en Français
With the opposition of 5 out of the 8 political parties present in the European Parliament, representing the majority, as well as the backing of thousands of citizens, the European Parliament decided to webstream the meeting. This is the first time this is done and shows that when we agree on doing something together, we can get what we want.
Here's an audio version of the meeting:
Here's a summary of what was said during the meeting:
Facebook has indirectly created many jobs in Europe
Mark Zuckerberg is sorry about what happened (again…)
Applications will now only get Name, profile picture and e-mail address, unless the application has gone under a full review. After 3 months without using this application, the user will have to authorize the application to access their data again. Facebook offered (and still does) and easier way to remove applications we don't use anymore. Facebook will conduct audits on applications that may have accessed large amount of user data. This can lead to banning the developer and contacting the affected users.
Facebook has made big improvements to try and stop the propagation of fake news. This is done with working with governments directly, as well as using AI to take down fake messages and accounts.
Almost 400 million people in Europe (not EU) use Facebook.
Talking about European investments again: headquarters and datacentres in Ireland, datacentres in Sweden, biggest engineering team outside of the US located in London, AI research in Paris, new datacentres in Denmark by 2020. 7K employees in Europe right now, by end of the year 10K employees in Europe from 12 different cities. Facebook has committed to give digital training to 1 million people & small business by 2020.
The President of the European People's Party asked Mr. Zuckerberg whether he considers Facebook as a monopoly and mentioned the possibility of slicing Facebook into smaller companies for more competition.
The President of the Progressive Alliance of Socialists and Democrats asked Mr. Zuckerberg if Facebook was already fully compliant for the new privacy rules (GDPR) and ready to apply them. He also asked how Facebook explains that the number of fake profiles is on the rise.
The President of the European Conservatives Group asked about "shadow profiles", data collected without the users' knowledge without having a Facebook account. The question concerned what this data was used for and whether the user can have access to this data or not without a Facebook account.
The President of the Alliance of the Liberals and Democrats for Europe questioned whether Facebook is able to fix its issues, due to the many problems the company has been facing over the past few months. The President mentioned whether public regulation is needed or not. Various other issues were mentioned, such as Facebook moving data of users outside of Europe even if these aren't Europeans, which may be against GDPR regulations, or if European users will get compensation for the current situation. Splitting Facebook into smaller companies was mentioned again, due to a possible monopoly situation.
The President of the Greens had six main questions: 1. Will Facebook release advertising information during political campaigns? 2. Will Facebook develop a mode where users can enjoy Facebook services without targeted advertisements? 3. Will Facebook delete all fake accounts, and avoid the creation of new ones? 4. Is Facebook a neutral platform or not? 5. Will Facebook release more detailed information about employees and taxes on a country-per-country basis? 6. Will Facebook commit to pay taxes in the country the profit is made?
The President of the Confederal Group of the European United Left asked why it wasn't possible originally to have a public meeting. A few questions ensued, covering most of what others had already asked.
The… President? of the Europe of Freedom and Direct Democracy… well, he made a fool of himself and made us waste time. Typical of Nigel Farage. Why is he still there? Wasting European taxpayer money and oxygen inside the European Parliament. On a more serious note, Farage's question was just "Why am I getting less views on my Facebook page?".
The co-chair of the Europe of Nations and Freedom talked about Facebook deleting "fake pages" that were real ones by mistake, only because they were against a specific point of view. He argued that deleting Facebook accounts and pages are not compatible with freedom of expression, and that the hunt for fake news may just be an excuse to silence the opposition.
After questions from different political parties present in the European Parliament, 4 questions from other people were asked, due to the lack of time. These questions were in line with the already asked ones.

An hour into the conference, Mr. Zuckerberg was able to finally start answering the questions. Here's a summary:
Hate speech, terrorism and bullying has no place on Facebook. Facebook is developing and using AI tools to flag this content faster than its users. Similar systems will be used for fake news.
Facebook is looking into fake news. Mr. Zuckerberg explained that most fake news are divided in 3 groups. The first one is spam, financially motivated, by trying to publish the most absurd story. The second category is fake accounts, who are more likely to spread misinformation, as they have less accountability. The last category is people sharing fake news without realizing they are actually fake news. To fight this third category, Facebook is working with third-party fact-checkers.
Facebook will work and implement more techniques to fight fake news and misinformation during the elections that are held around Europe in 2018 and 2019.
Mr. Zuckerberg talked how the problem is not regulation, but which way is the good way to implemented it.
He then talked about monopoly and competition. In a few words, he doesn't believe Facebook has a monopoly, as the average user uses 8 different applications to connect and communicate with people.
Facebook will be GDPR compliant on May 25th.
Facebook is not politically biased.
Mr. Zuckerberg cut short of some questions, such as about "Shadow profiles". He didn't reply to how users can access data gathered by Facebook if they don't have an account with them. Detailed answers will be given later.
Due to the shortness of the conference, which was… asked by Mr. Zuckerberg? some of the questions were left unanswered. Some of the people who had asked questions left unanswered tried to ask them again, with Mr. Zuckerberg cutting them short, probably uninterested or unable to reply to them.

This definitely left a bad taste in the mouth of some of the present people.

A lot more was discussed in the European Parliament than in the US Congress, as most people present in the EP didn't need explanations about what and how Facebook works, contrary to what happened in the US. But, overall, it seems we didn't learn much about the situation, and the whole Cambridge Analytica issue was left more or less pending.
More on this subject: