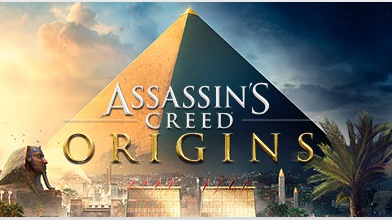 Compré en preventa el nuevo Assassin's Creed: Origins sin ser un fan de la serie y tras haber tenido múltiples problemas con Ubisoft (los desarrolladores).
Article available in English | Article disponible en Français
Artículo original publicado el 22/10/2017

Entonces, os preguntaréis, ¿por qué perdí mi tiempo reservando el juego? Buena pregunta. Quizás sea porque soy masoquista y me gusta que Ubisoft me joda. Porque también compré Tom Clancy's Ghost Recon Wildlands cuando salió, o jugué más de 100 horas de The Division, y al final la conclusión fue que es uno de los peores juegos que existe (bueno, tanto Wildlands como The Division son bastante malos…). No solo por la historia, por lo repetitivo que es el juego o el hecho que no se pueda volver a jugar una vez completado, pero sobre todo por los problemas técnicos y de optimización que tiene el juego.

También sé que comprar en preventa es una mala costumbre, ya que propicia que los desarrolladores no terminen los juegos. Esto lo venimos observando en los últimos años, sobre todo con Ubisoft. Si echamos una ojeada a los últimos juegos que la compañía ha sacado, comprobamos que Rainbow Six Siege tenía problemas, que casi no se podía jugar a The Division y que Wildlands era aún peor que The división a su salida. Lo cual me lleva a preguntarme si esta vez podremos jugar a este juego sin problemas. Pero, al mirar los videos que han sacado, ya se puede observar problemas en las animaciones, en las texturas y un gameplay bastante repetitivo.
A pesar de todo, he comprado en preventa. Cogí la versión Deluxe Edition, que cuesta 69,99€, ya que esta vez estos hijos de puta de Ubisoft decidieron bloquear algunas misiones tras una paywall (parece ser que Jim Sterling tenía razón…). Y esa es la razón principal por la cual he comprado el juego antes de que salga.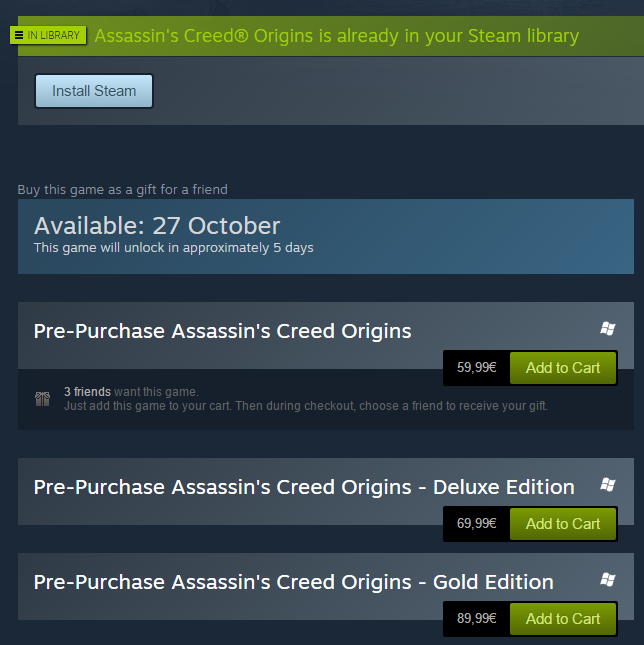 Ya con Wildlands bloquearon una misión como bonus al comprar en preventa. Terminé comprándolo el día antes de su salida y conseguí dicha misión, que por cierto me gustó bastante. Era una buena misión, diferente del resto del juego. Y esa es la razón por la que he comprado este juego por adelantado. Porque parece ser que tenemos que pagar más para tener misiones interesantes. Algo que resulta bastante negativo.

Ya veremos qué tal nos va. Quizás publiquemos una crítica, ya que no nos costaría más que el tiempo que utilizásemos para escribirla, o quizás no lo hagamos.

Tal vez nos veamos en el juego. ¡Oh, perdón, es coop!

P.S.: Olvidé mencionar que será imposible jugar al juego el día de su salida por los problemas habituales con uPlay. Nada nuevo.