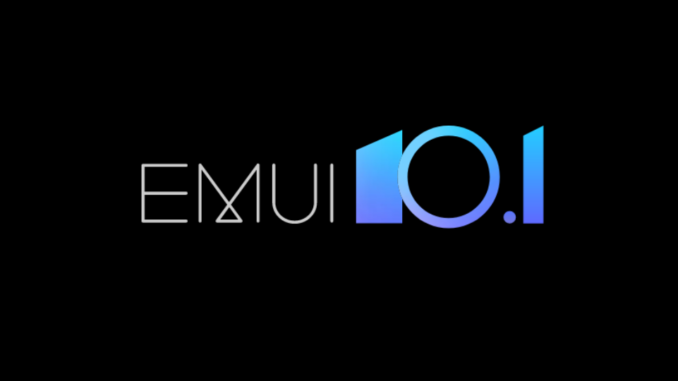 Huawei's P40 Lite has just received EMUI10.1, together with the security patch for May 2020.
Artículo disponible en Español | Article disponible en Français
One of our friends has shared the update his P40 Lite has just received, with this article being a one-off, as we do not have the intention of covering P40 Lite updates in the long-term. In this case, this update brings EMUI10.1, introducing various new features to the P40 Lite, such as multi-window, more security, improvements to the system performance and the security patch for May 2020.
Before going any further, this update changes the version from JNY-LX1 10.0.1.167(C432E2R2P1) to JNY-LX1 10.1.0.206(C432E1R2P1) and is 1.50 GB in size.
The patch notes read as following:
This update introduces EMUI 10.1, designed to deliver a finer-tuned user experience with a higher performance and more secure system. This operating system enables you to seamlessly interact across devices and enjoy a diverse range of practical features. Install this update to facilitate a more intelligent lifestyle.
Quality user interface
[Multi-Window] Allows you to multitask with ease in Split-screen mode and send messages using a floating window while watching videos or playing games. Swipe in from the left or right edge of the screen and pause to display the Multi-Window dock. Hold an app icon in the dock and drag it to the side of the screen to enter split-screen view, or touch an app icon to display it in a floating window.
[Dark mode] Adds Dark mode support for more third-party apps.
Full security
[Privacy compliance certification] EMUI has obtained the ISO/IEC 27701 certification.
[Security] Integrates Android security patches released in May 2020 for improved system security. For more information on the security of Huawei EMUI system updates, please visit the official Huawei website: https://consumer.huawei.com/en/support/bulletin/2020/5/.
More handy features
[System performance] Optimises the deterministic latency engine to provide you with a smoother system user experience.
Some of these changes can be easily found, such as the new Multi-window mode, which can be brought from both the left and right side, and customize said bar with the applications users are most likely to use. Of course, on smaller screens, using the dual-window mode, with a third floating application, is relatively difficult, with this mode being more suited for larger screens such as the Mate Xs or the MatePad Pro.
Other EMUI10.1 features were already present since before this new update, such as Huawei's new voice assistant, Celia, although the interface for the P40 Lite is slightly different than the one that can be found on the P40 and P40 Pro, as it can be seen on the following screenshots, with the "Voice wakeup" option not being present:
It is unclear why this difference between the high-end and mid-range models of the P40 series, with not having the voice wakeup feature being slightly annoying. Then again, from our testing, this one doesn't work very well, and it could be argued that, from a privacy standpoint, not having the phone listening to the user constantly for the wake-up words is actually better. At the same time, for some situations, such as while driving, not having the voice wakeup is a downside, as one is, usually, not allowed to use the phone on the road, with most countries requiring users to use a hands-free kit for calling and performing other actions while driving.
More on this subject:​