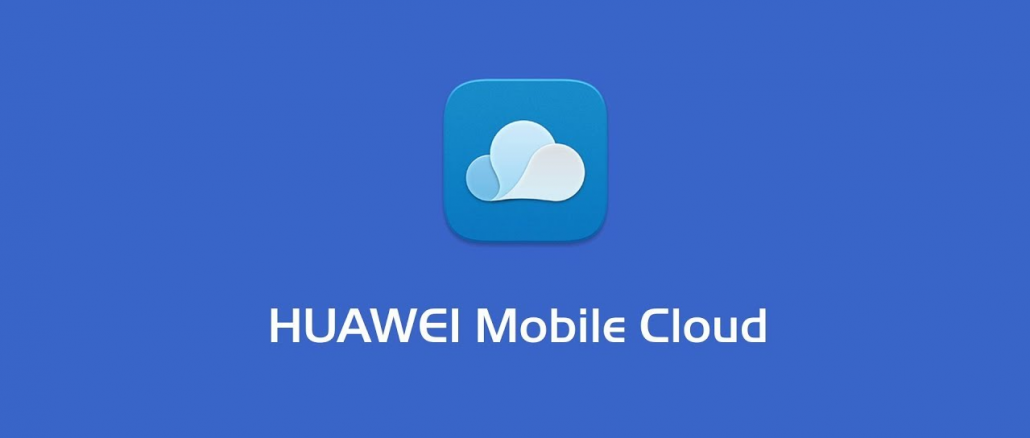 ​This is follow-up guide to the "How to enable and use Huawei Cloud", this time covering how to increase the amount of available storage.
Artículo disponible en Español | Article disponible en Français
If 5GB aren't enough to backup all your pictures, Huawei Cloud allows you to buy more storage, but only in a few countries. Currently, it is available in these 24 countries:
Austria
Belgium
Czech Republic
Denmark
Estonia
Finland
France
Germany
Greece
Hungary
Ireland
Italy
Latvia
Lithuania
Netherlands
Norway
Poland
Portugal
Romania
Slovakia
Spain
Sweden
Switzerland
UK
Prices for more storage are roughly the same as Apple's iCloud service. There are 3 tiers: 50GB, 200GB and 2 048GB, each costing 0.99, 2.99 or 9.99 euros per month. It is also possible to pay for 12 months in one go, making it 11.88, 35.88 and 119.88 euros per year.
In this guide, we'll be taking the cheapest option, as we don't have that many pictures to backup.
​First, go to Settings. Tap on "HUAWEI ID, Cloud, AppGallery and others", then tap on "Cloud" (remember to have it enabled, see previous guide). To buy more storage, go to "Cloud storage".
Once in "Cloud storage", tap on "Buy more cloud storage", and choose your plan. We'll be going with 50GB and 12 months. Tap on "Purchase" once you've decided which one to get. If this is the first time you buy from Huawei, you'll be invited to add a new card. If you've previously purchased from Huawei, like us, "HiWallet", Huawei's wallet, will display a contract to use it again. If it's your first time buying from Huawei, just tap on "PAY […]" and move to next step.
HiWallet will ask you to add a new card. Payments are processed by a third-party. Some banks may charge you extra fees, but most big banks won't. This third-party accepts payments from Visa, Maestro and Mastercard cards only. Fill in the information asked, then tap on "Make payment". If the payment goes through, you'll be shown a "Payment complete" window. You'll then be shown your current cloud storage space and until when your purchase is valid. In our case, we got 50GB, valid until mid-2019.
The "Cloud space conversion rules" seems to just be a document explaining how upgrades between plans work.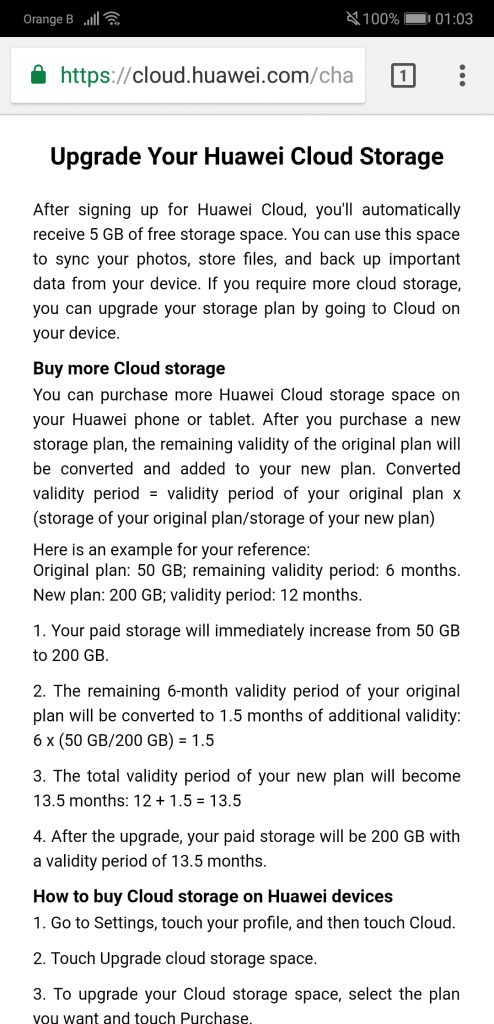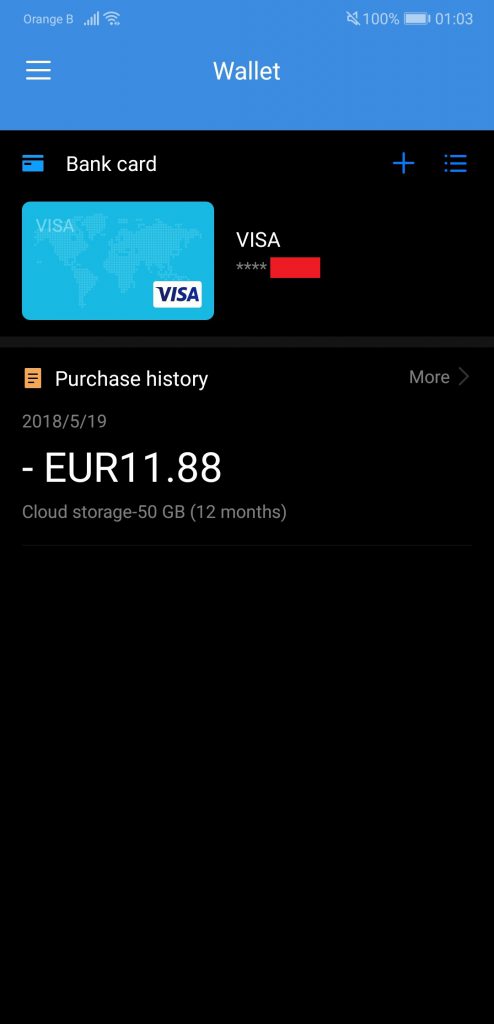 You can find your purchase history in the "HiWallet" application, which should be pre-installed on your device. Next time you need to buy something from Huawei, the application will retrieve the information and offer to pay directly via HiWallet.
A day later, Huawei sends an e-mail with a bill of the purchase:
And that's pretty much all for this guide. We'll be returning to normal articles now. Thanks for stopping by!
More on this subject: