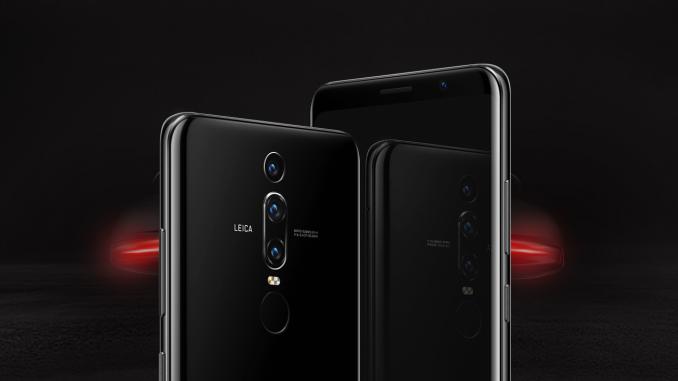 On top of launching their newest P flagship models, Huawei also unveiled a new Porsche Design phone in Paris: the Mate RS Porsche Design. ​
Artículo disponible en Español | Article disponible en Français
This new premium smartphone from Huawei, launched in cooperation with Porsche Design, is probably the most innovative smartphone launched so far this year (which isn't too hard to do, true), or maybe even of the year, due to all the tech it packs inside. Obviously, with so many exclusivities on this new device, the price is… relatively high. Then again, it is a Porsche Design exclusivity.
The lower end model costs 1 695 euros, while the top model costs 2 095 euros.
​
But what makes this smartphone so special, and how can somebody possibly justify paying such a high premium?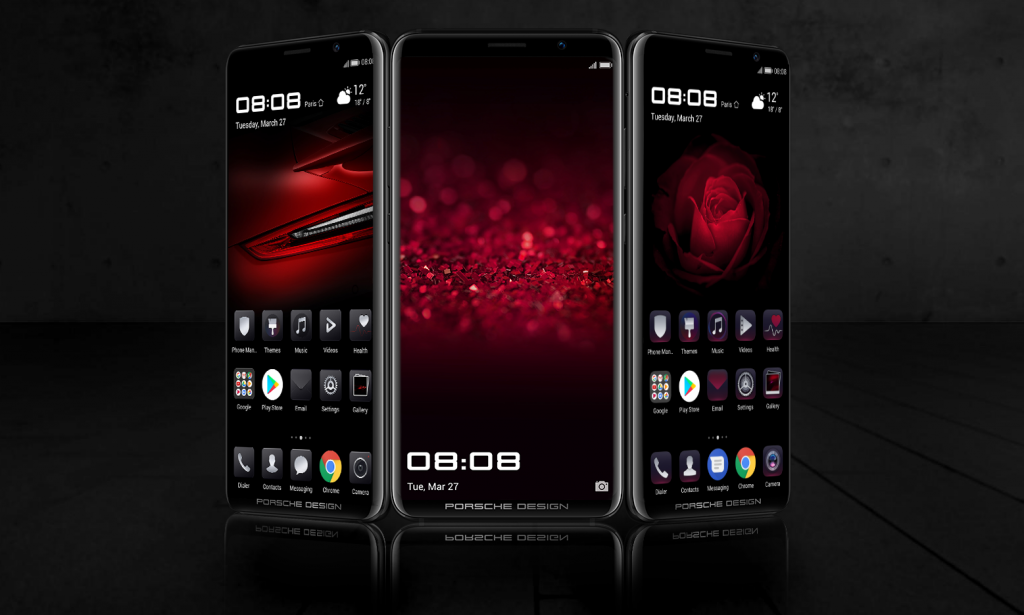 Well. This is more a device showing the skill and mastering of different technologies Huawei has acquired over time, as well as showing what the future of smartphones could look like.
Judge by the specs yourself. This is for the "lower" end model at 1 695 euros:
Kirin 970 chipset with NPU
1.2 Gbps of connectivity (Cat. 18)
256GB/512GB of internal Flash-memory
6GB Ram
Leica Triple Camera (40MP RGB+20MP Monochrome+8MP Telephoto)
24MP Front camera
In-screen fingerprint sensor, smart touch fingerprint security on the back
4 000 mAh battery
Wireless charging (10W) with QuickCharge
6-inch-Fullview OLED display, 18:9 aspect ratio
Dual sim
Android 8.1 Oreo with custom (!) EMUI 8.1
Double speakers certified Dolby Atmos
Rated IP67
Uses same cooling technology as the Matebook X (2017), advertised as aerospace cooling technology (PCM)
Dubbed "the 911 GT3 RS of smartphones"
Not only does this phone have 3 cameras, making it one of the best smartphones for taking pictures currently available on the market (together with the P20 Pro), but offers an in-screen fingerprint sensor, which, currently, only one other phone has, the Vivo X21.
The Kirin 970 this time is also actively cooled, using the same solution found on the Matebook X from 2017. This technology, advertised by Huawei as "aerospace cooling technology", or PCM, is some kind of "gel" that solidifies and melts depending on the temperature, thus removing the heat. The only place with some kind of information on how this technology works is the Matebook X promotion video:
If it works as intended, this device should be able to handle heavy workloads for longer than others. We'll have to compare it to either the P20 Pro or Mate 10 Pro, as those two devices are also equipped with a Kirin 970.

The red variation of the Mate RS is reserved to the Chinese market, as the red colour is very symbolic in Chinese culture.
The Mate RS is the first smartphone in the world to offer 512GB of internal storage, using Samsung's latest and newest flash memory chips. Except the 512GB is also reserved to China. We're starting to see a pattern here….

While other media and people complain about the extremely high price, we view this as a huge leap forward in the smartphone world. Many people forget that, not only the Porsche Design line-up is supposed to be "exclusive", but it is also a limited run. And, contrary to other brands such as Apple that gives this impression of luxury and "elite", it isn't hard to find somebody who owns the latest iPhone X. Meanwhile, finding somebody owning a Mate RS will be challenging, and thus really being "exclusive".
​
Sure, the price is high. And? The device is made for a limited amount of people, and the number of features packed easily justify the price (and don't forget the accessories: leather smart flip cover coated in ceramic, stereo headset, USB-C cable, charger as well as a 3.5 mm headphone jack adapter).
But, as usual, people will complain of the price because they can't afford. Even if they could, would they buy it? Probably not.
​We'll finish this article here, and leave the awesome advertisement Huawei made for this device:
​It seems that the European market will only get the 256GB version, which is a shame. The phone can be pre-ordered via Porsche Design for 1 550 euros and will be released in May (update: the device has launched, but is out of stock at the time of writing this article).

As usual, we can't wait to see what Huawei has prepared for next time and wish we could get our hands on this device, but the price is definitely prohibitive.
One of our employees got his hands on a Mate 10 Pro, so we'll be doing a review on that device, and may even have a look at the newly announced P20 Pro.
Article updated. We can confirm a few things:
We will be getting our hands on a P20 Pro, and will probably review it, together with the Mate 10 Pro.
We know somebody who will be getting a Mate RS. Expect an article on that too.
Update 2: Article delayed in order to check a few things. We've seen the Mate RS, it is absolutely worth the 1 550 euros.
From our Instagram account. Mate RS and Matebook X Signature Edition.