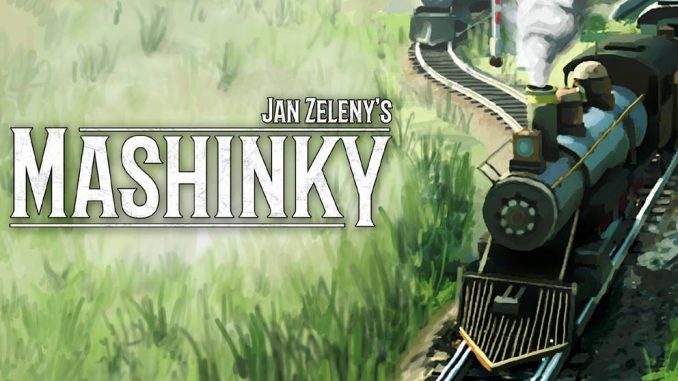 Mashinky, a game DRSC Translators helped translating to English and French, has just received a new update, adding a map editor and some other things.
Artículo disponible en Español | Article disponible en Français
Mashinky is, using the developer's own words, "a transport strategy game about trains". Launched in October 2017, the game has since received a few small updates, adding a new Era with diesel trains and new quests in December, for example.
Today, the long-awaited Editor has been released, after months of intense work. This update includes:​
Advanced map editor, with tools allowing to create impressive maps, either completely from scratch or using real data, such as heightmaps or real town placements, as well as loading and saving them, to share them with other players
Bug fixes and improvements
An initial pack of handmade maps
A new steam engine, named "Elishka", named after Mr. Zelený's daughter, as well as a few others things.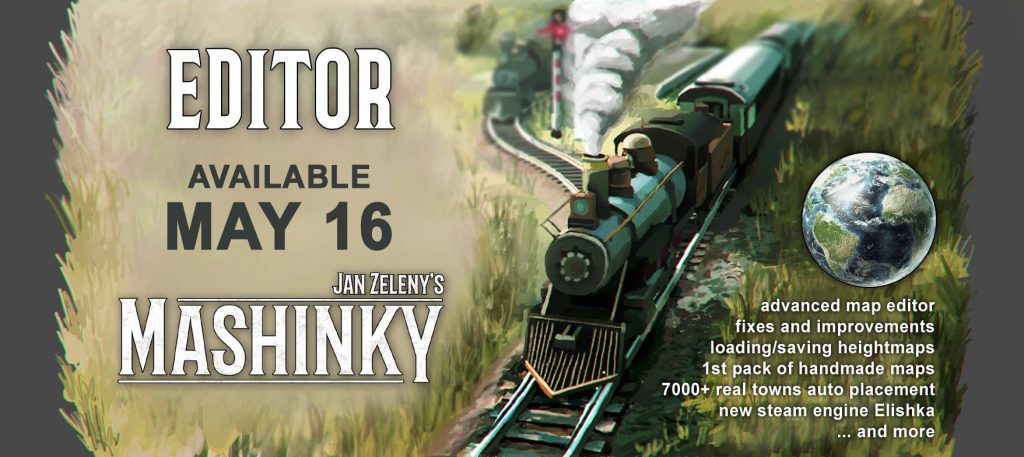 Mr. Zelený, the developer, has also confirmed he will be leaving his day job to focus on Mashinky entirely, therefore accelerating the development of the game.
Future updates will include more bugfixes and a new era, giving players more quests and diesel engines.

DRSC Translators offered the developer help to get the game translated to French and rework parts of the English text. The first talks were initiated at the beginning of 2017, and the first translation work was done in September-October 2017. By the time the game released officially, French was fully available, thanks to the hard work of the DRSC Translators team. English had been proofread with the help of DRSC Translators too. The December French version was delayed due to other commitments, but finally released in March 2018, including the completion of the Spanish version.
​
Today's update is fully available in French. ​