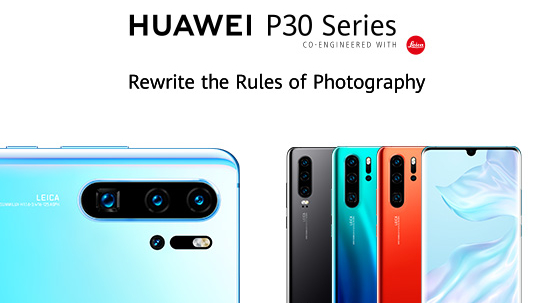 In a long line of ridiculous moves, Huawei decides to make a 512GB phone single-SIM.
Artículo disponible en Español | Article disponible en Français
Dear readers,

As mentioned, here's our apology article. Thank you for your understanding,

DRSC Media, 4/05/2019
Dear readers,

After further research, it turns out the P30 Pro 512GB UK variant is dual-SIM. An updated article with apologies will be posted at a later date. Thank you for your understanding,

DRSC Media, 26/04/2019
Huawei's newly announced P30 Pro comes in various variants, with a 128GB variant, a 256GB variant and a 512GB variant. As we covered in a previous article, the UK will only be getting the 128GB and 512GB variants, and for those interested in buying the 512GB variant, the only country this model is available in is… the UK [plus some other Nordic countries, but ordering is much more difficult].
The 512GB variant of the P30 Pro was supposed to be released the 16th of April but was pushed back to the 25/26th. Now, it would seem the P30 Pro, at least in its 512GB variant, is single-SIM. It also seems that the 128GB variant sold by some shops such as Amazon or Clove Technology, VOG-L09, are also single-SIM, with the double-SIM being VOG-L29. This double-SIM model can be easily found in other markets, such as France or Belgium, in its 128GB and 256GB variants.
Now, for the 128GB model, there's some room to argue about this, but on the 512GB model… Who at Huawei thought somebody buying a 512GB phone would only need the ability of expanding the storage (up to 256GB with a Huawei Nano memory card), and not dual-SIM capability? This appears as a very weird design choice, on top of already treating European customers as second class, by announcing specific products and variants that will never be released on the European market.
Not too long ago, we talked about how the Matebook X Pro was 400 euros cheaper in the US, even taking in account the taxes and others, and how, while it was already been sold in the US, there was no release date for it in Europe. Now, we see a similar move with the 512GB variant of the P30 Pro, with a price announced in Euros, but only available in one or two countries, and in an extremely weird configuration choice. But, sure, now we can have a single-SIM P30 Pro with an insane 768GB of memory (512+256).
More on this subject:​