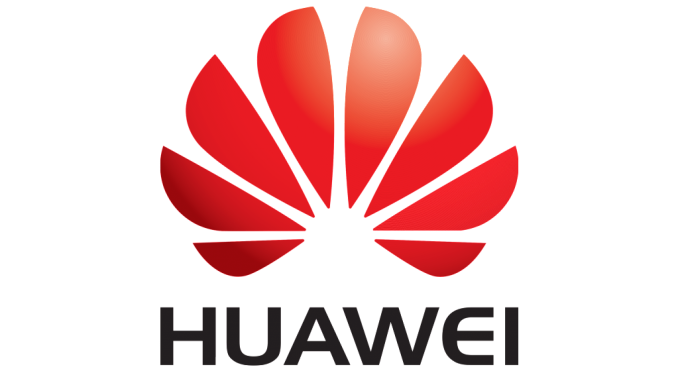 It's thanks to a LinkedIn post by "James Wu" that we learn Huawei played an important role in the ongoing rescue operations in Thailand. 
Artículo disponible en Español | Article disponible en Français
In Thailand, 12 young players of a football team and their coach are currently stuck in a cave since the 23rd of June. The rescue operations have been ongoing since they disappeared, and the authorities are looking for ways to extract the people from the cave, which is partially submerged. This is proving more difficult than expected, due to the terrain and the area, with heavy rains that may fall in the coming days. According to the latest information, one of the divers participating in the operations has died.

James Wu, the current President of Huawei Southeast Asia Region, shared on a LinkedIn post some information concerning the help Huawei brought to the rescue operations. To help in the rescue operations, Huawei has provided eLTE communication products and solutions. The solution in question was developed by Huawei to be used in emergency scenarios, such as this one, where regular mobile signals would not work due to the complex terrain.

eLTE is an enhanced version of 4G LTE and owned by Huawei. This proprietary technology is used in very specific cases, mainly in the private sector. With eLTE, a private and secured channel can be created, that doesn't depend on other operators, and is much more reliable than regular 4G LTE, as it uses various spectrums of waves, both licensed and unlicensed. The handset to communicate is classified as "mission critical", resisting to a wide range of both natural conditions as well as disasters.

With Huawei's solution, the rescuers are able to carry real-time and constant communications with voice, video and data in a complex environment such as the cave where the boys are trapped, building what Mr. Wu calls "a life channel".
The entire LinkedIn post is here.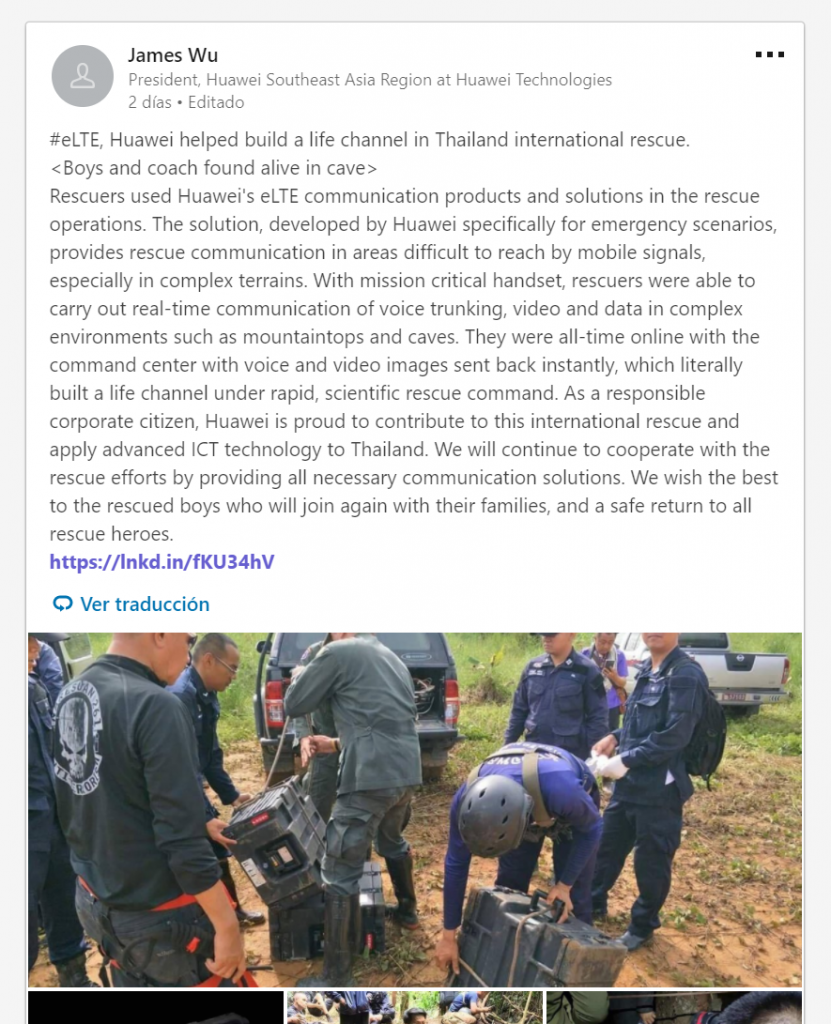 A tweet also shows what are probably Huawei employees, due to them wearing jackets with the Huawei logo, next to boxes containing electronic material. 
หัวเว่ยร่วมสนับสนุนภารกิจค้นหา #ทีมหมูป่า ด้วยการส่งทีมผู้เชี่ยวชาญด้านอุปกรณ์และโซลูชั่นสื่อสารอัจฉริยะ eLTE Broadband Trunking System เข้าช่วยอำนวยความสะดวกให้แก่ทีมปฏิบัติการกู้ภัย #ถ้ำหลวง จ. เชียงราย#Huawei #Thailand pic.twitter.com/EBIpdXtFAa

— Unix_FTThailand (@UnixFT) July 4, 2018