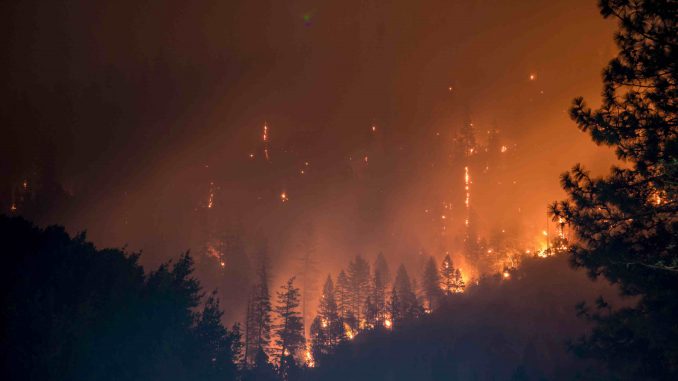 As temperatures rise, wildfires start in different places. This year, it seems to be the turn of Sweden to burn.
Artículo disponible en Español | Article disponible en Français
​Last year, 2017, was a terrible year for forest fires in Europe, being one of the worst in recent times. Even at the end of 2017, fires were raging in Northern Spain and Portugal, destroying hundreds of hectares of forest, and killing dozens of people, especially in Portugal.

This year, the wildfires are taking place in Sweden. Currently, around 40 of them are still raging, with Swedish authorities having requested help from the European Union to fight said fires. Italy has sent two of their firefighting planes, and neighbouring Norway sent six helicopters. Denmark dispatched a small team of firefighters.

Authorities have asked thousands to remain indoors and keep their windows closed to avoid inhaling smoke. They have also evacuated parts of different locations, just in case, as well as calling back some staff that was on holidays, to help in the firefighting tasks.

There is no doubt 2018 will become an even worst year for forest fires, and the situation is set to worsen as temperatures keep raising. This rise is usually attributed to global warming/climate change, although some people say it is a normal cycle. In any case, higher temperatures mean longer drought periods with less rain, with therefore large woodlands close to catching fire. All they need is an accident, either lightning or man-made, such as a BBQ or a cigarette bud still burning.

In Norway, wildfires have also been burning over the past few weeks. Authorities report most of them are under control, with the army sent in to help firefighters in the tiring task. 
More on this subject: