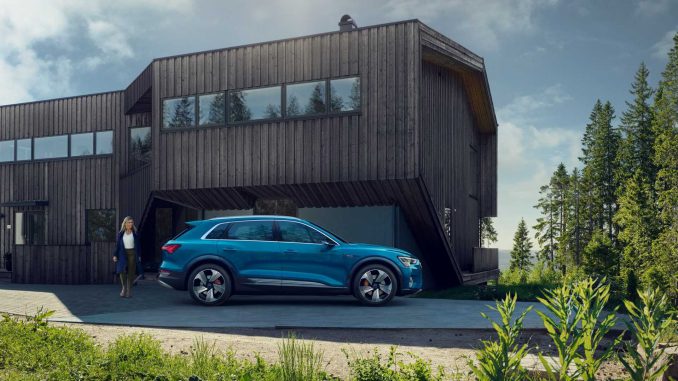 The German car manufacturer presented, mid-September, their new electric car, the Audi e-tron.
Artículo disponible en Español | Article disponible en Français
​Audi revealed, mid-September in San-Francisco, their new electric car, the Audi e-tron. This electric car, manufactured in Audi's car factory in Forest, Brussels (Belgium), costs around 80 000€ in Belgium and is expected to compete against Tesla in the high-end market for electric vehicles.

At first, the e-tron looks exactly as any other Audi of the company, being nearly 5 metres long, close to 2 metres wide, 1.61 metres tall and having 5 seats. The car is capable of doing, in theory, 400 kilometres on a single charge, although in reality it is probably closer to a bit over 300 kilometres. The charging system is of 150 kW, with a battery of 95 kWh, the batteries being under the floor of the car. The car uses 4 wheels-drive, with a motor in the front and one in the back, allowing it to do 0 to 100 km/h in under 6 seconds, and a maximum speed of 200 km/h.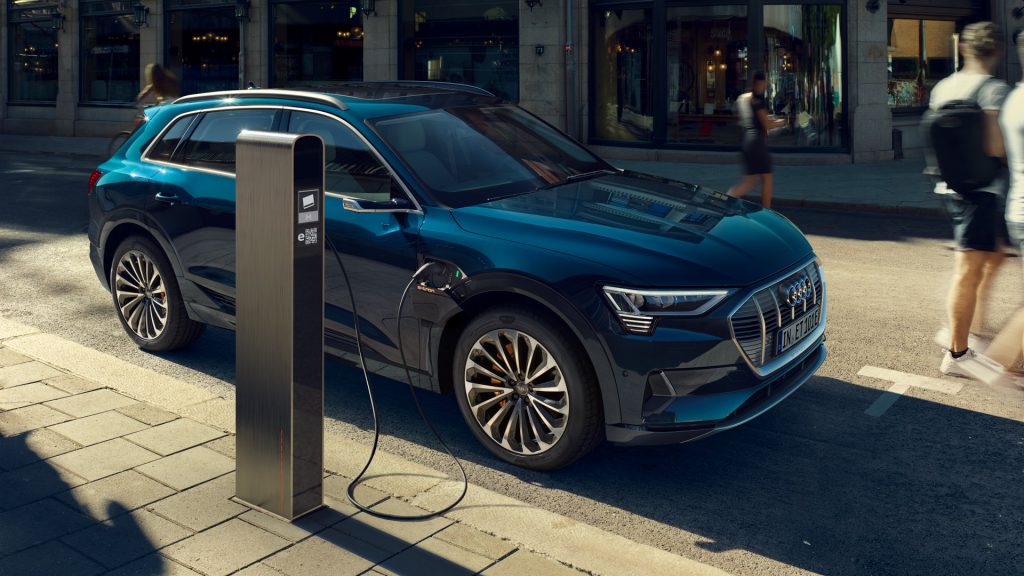 On top of the e-tron, Audi is working on a new version of its vehicle, the e-tron GT, using some of Porsche's technology, such as the faster charging system.

It is worth noting that the delivery of Audi's new vehicles may be delayed between a few weeks to a few months, due to an issue with an update to its software, but, in theory, customers will start getting the ordered vehicles this year. On top of this, the manufacturer of the batteries, LG, is trying to increase the cost of said batteries, due to an increased demand. It'll be interesting to see if this will affect the price of the car in the near future or not.
More on this subject:​