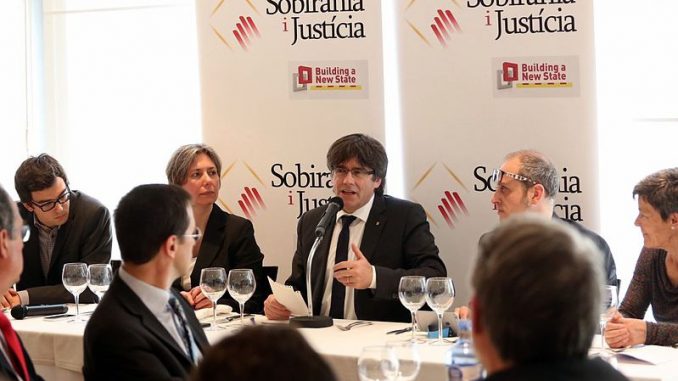 After months of waiting, the court of Schleswig-Holstein only accepted extraditing the Catalonian ex-president Puigdemont for misappropriation of public funds. The judge Llarena has rejected said extradition, as he wouldn't be able to judge the criminal for the main charge.
Artículo disponible en Español | Article disponible en Français
Llarena, the judge in charge of the long legal battle against the Catalonian independentism, has refused the extradition of ex-president Carles Puigdemont. The German court of Schleswig-Holstein refused the charges of rebellion, only leaving the option of judging the ex-president for misappropriation, a crime punished with a maximum of 12 years of prison.

Both the magistrate and the Supreme Court are quite unhappy with the lack of trust from the justice of the other European countries, taking in account that these ones, instead of limiting themselves to the information given by the Spanish magistrate, started judging the cases themselves. The best example of this issue is found in Belgium, where the Belgian judges rejected the European arrest warrant due to a mistake made by the magistrate and went as far as accepting the complaint filed by Puigdemont against Llarena.

Apart from refusing the extradition of Puigdemont, Llarena has also cancelled the European arrest warrants on Puigdemont and the other ex-advisers who are currently in Belgium, Scotland and Switzerland. This decision was taken taking in account the possibility of the justice of these other countries following the German decision.

The independentists and the criminals celebrated the decision, that, according to them, backs their cause and gives them reason once more. Many find weird celebrating something that stops somebody from coming back to their country for 20 years. And it is clear that in 20 years everybody will have forgotten who Puigdemont is… except remembering him as a coward who ran away from the justice after failing his coup d'état.

It is difficult to predict Puigdemont's future. What is clear is that the ex-president will live exiled for the next 20 years, as the national arrest warrant is still valid. This exile raises a few questions, such as, for example, how he will manage to renew his identity documents (DNI/Passport). The DNI can only be renewed in Spain, while for the passport one has to go to the Spanish consulate of the country one lives in. But it is impossible to renew an identity document if a national arrest warrant exists on said person, forcing the person to go back to Spain to resolve their legal trouble first. So, what will happen with Puigdemont? Will he go around with expired identity documents? Will he ask help to his Belgian independentist friends and get the Belgian nationality?
More on this subject: