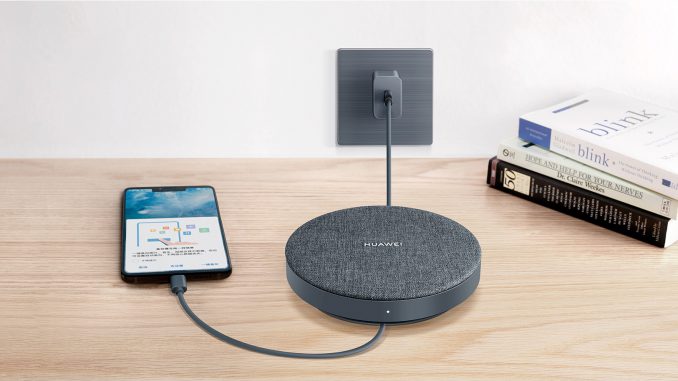 Together with the launch of the Mate 20 series, back in October 2018, Huawei launched a 1TB drive to back-up the new smartphones, promising to support other devices later on.
Artículo disponible en Español | Article disponible en Français
Back in November, we published an article talking about Huawei's ST310-S1, a 1TB portable external drive allowing users to back-up data from the Mate 20 series, all while charging the device. At launch, this drive only supported the high-end Mate 20 series models, being the Mate 20, Mate 20 X, Mate 20 Pro and Mate 20 RS Porsche Design, although the company specified more devices would be supported later on. Back then, information on this device was very limited.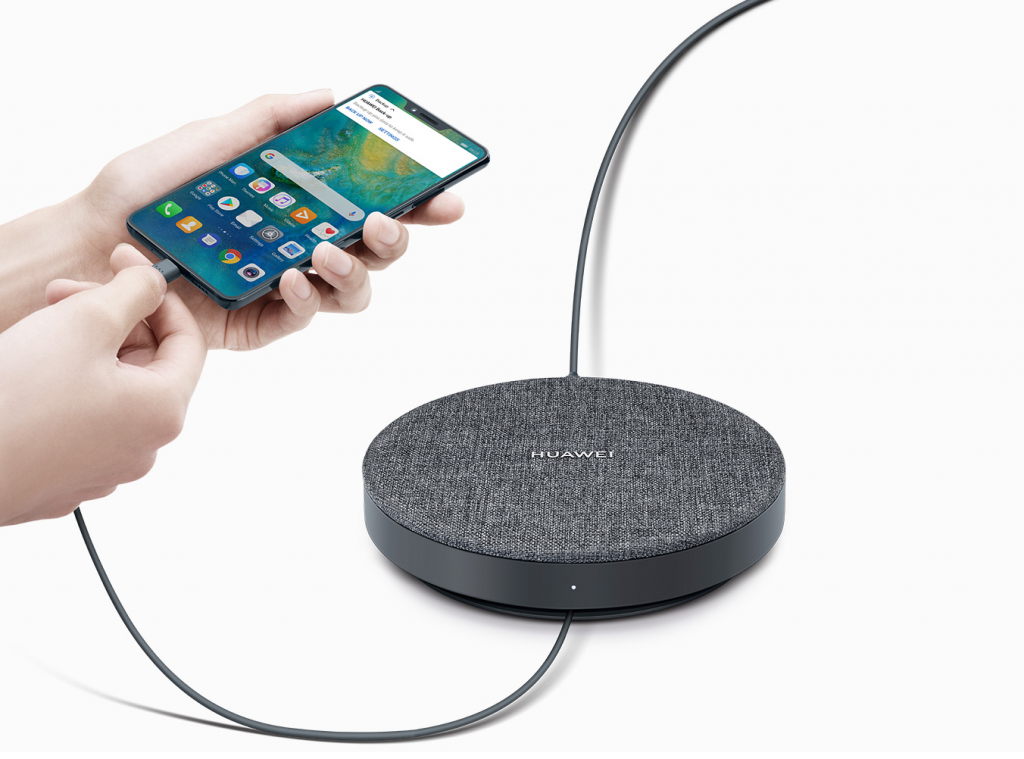 Now, over half a year later, a lot more information has been made available by Huawei, although the device itself is still not sold in Europe, at least not in Western Europe. Focusing on the new information available, as well as the improvements made by the company, the external drive now supports EMUI9.0 devices, increasing compatibility to other models such as the newly released P30 series (P30 and P30 Pro), the Mate 20 series (the 4 models already mentioned), P20 series (P20/P20 Pro and most likely the Mate RS), and the Mate 10 series, being Mate 10, Mate 10 Pro and Mate 10 Porsche Design. The company also mentions the Nova 4 series, although this one is currently not available in Europe. Huawei also mentions "more models are being continuously updated", hinting at that more models should become compatible in the long-term. Interestingly enough, only high-end devices seem to be compatible. Surprisingly, the drive also supports Windows 7, 8, 8.1, 10 and MAC. We'll come back to this later.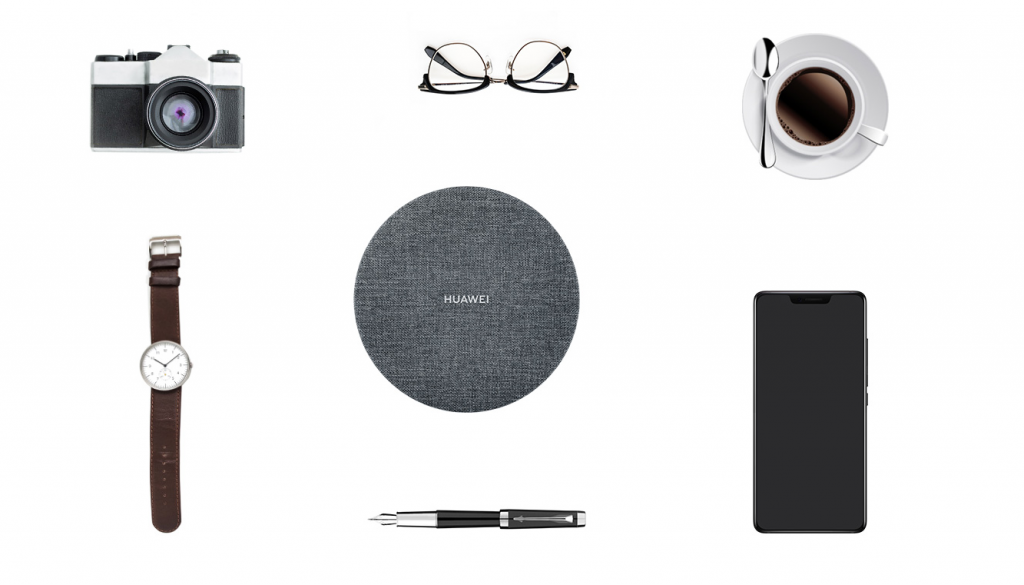 Focusing on the technical details, the back-up drive offers 1TB of storage space, and allows users to charge their device while transferring the data. Charging is limited to QuickCharge and SuperCharge, not supporting the new 40W SuperCharge seen on the Mate 20 Pro and P30 Pro. The device has a diameter of 13.6 centimetres, and a height of 29 millimetres (roughly 3 centimetres), and weights 270 grams. This is about 70 grams heavier than a P30 Pro, weighting 192 grams. The drive is also water and dust resistant, being rated IP54, although, as per usual, it is best to keep it away from water, especially if plugged into a power outlet. The drive uses a Type-C connector, which could explain why it is limited to only high-end devices, with some low-end and mid-range devices still using micro-USB connectors. For transmission speeds, Huawei claims speeds of between 30 to 130 MB/s, both with PC and phone connection. This hints to a standard HDD drive being used, although a quick check reveals the drive is probably a 2.5 inch one, due to the diameter of the device (2.5 inch drives being 100 millimetres in length, while more regular 3.5 inch drives being 147 millimetres in length, thus not fitting). A quick Google Translate search looking for a disassembly article of this device reveals that, indeed, Huawei used a 2.5 inch drive from Seagate (literally the worst brand out of the three hard drive manufacturers existing, being Toshiba, Western Digital and Seagate), providing all the details needed: the drive is a 5400 rpm model, with a 128 MB cache, and capable of transferring data at up to 140 MB/s. The full teardown is available here, in Chinese.
Now that we have detailed most of the information about this product, let's have a closer look at the capabilities. The Huawei ST310-S1 can back-up up to 10 different smartphones, as well as restoring data if needed. As we don't have one (right now), we won't be detailing all the steps, but a guide is available on Huawei's website (clicking on this link will automatically download the Quick start guide directly from Huawei's website!). The device can be powered either by plugging it to a power outlet, or using the smartphone's battery, if this one is above 40%. This is an interesting feature, allowing users to back-up or restore data on the go.
Amazingly, it is also possible to use this drive as a regular external drive, by just plugging it to a PC or laptop, meaning that the high price could be somewhat justified, using it both for phone back-ups and for regular use.
Sadly, Huawei's own back-up drive comes with a very big downside: the data is actually unencrypted. Not having one to check, we are unsure whether it is possible to manually encrypt the data via the PC, as it is possible to do with other, similar options, or if it is possible to add any kind of protection to it. Huawei mentions that "when connected to a phone or computer, it can be viewed [data], copied, and deleted.". In other words, and from our understanding, somebody stealing our Huawei ST310-S1 could potentially have access to all our pictures and videos with ease, while having to deal with security/passwords on the smartphone and other backing-up solutions such as the Huawei Cloud. Regular users will probably not really mind, as most already go around with unencrypted/unprotected external drives, although most of these don't have much personal information. But for specific users, such as people having high-ranking corporate jobs, or working in banks, this is definitely a turn-off.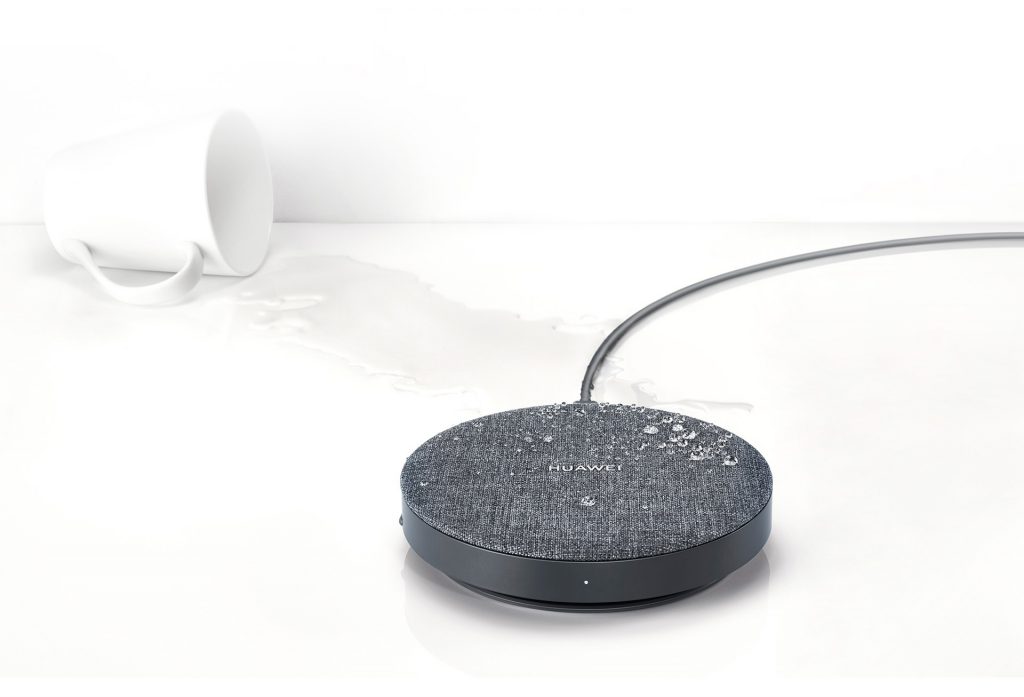 At the end of the day, Huawei's ST310-S1 seems more geared towards home use, remaining a quick way to back-up your smartphone, or even backing up the devices of various family members, although it is unclear how the drive knows which device is which, and how it classifies the data. This could be as simple as using the IMEI of the phone and creating a folder per device, but we won't know until we receive ours.
Of course, if we are talking in such a detailed way about this "coffee storage", as Google Translate calls it, it's because we've purchased one from AliExpress, and will be doing a guide/review on it at a later date, answering most of the questions we've raised in this article.
As it can already be suspected, with us mentioning "AliExpress", the Huawei 1TB back-up drive is currently not available in Europe. It is still sold for ¥699 [~90€] on Huawei's Vmall, although it can be found for a bit less than 65€ on AliExpress (no VAT, no import duties, unless Customs comes across the package and decides to charge us the import duties).
More on this subject:​