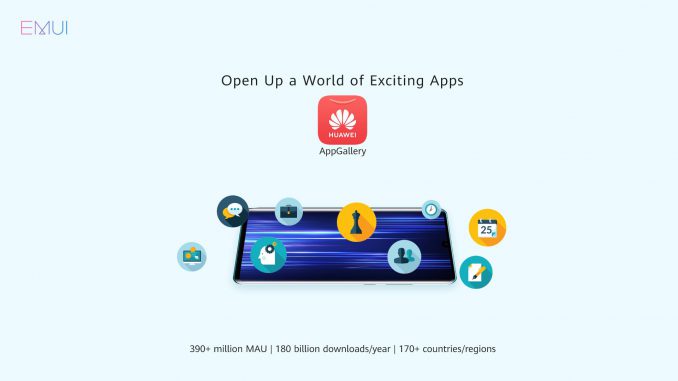 While Huawei's new devices lack access to Google's Play Store and other American services, this doesn't mean there aren't alternatives for Huawei users to make the most out of their new devices.
Artículo disponible en Español | Article disponible en Français
Huawei's latest flagship, the Mate 30 series, has been slowly released throughout the European continent in limited quantities, with, so far, a moderate amount of success. This time around, and due to the current situation between the Chinese manufacturer and the US government, the Mate 30 series lacks the usual Google mobile services, which include Google's Play Store, the Widevine DRM needed for streaming services such as Netflix, as well as the certifications needed to work with most banking apps in the West.
Instead, Huawei's latest devices come with Huawei's own app store, named AppGallery. Furthermore, the company has pledged to invest millions and provide help to developers to attract them and their applications to their store, with, once again, moderate success. Things have been slowly changing, with more and more useful applications on the store, although, sadly, it still can't be classified as "usable" on our continent, lacking some key applications such as social media (Facebook, Instagram, Twitter) or communication (WhatsApp), as well as dozens of minor applications that some users might depend on.
Sadly, even if the application is available on AppGallery, it might not work properly on devices lacking Google's mobile services. Various applications depend to a certain extend on parts of Google's mobile services, which results in some apps not launching at all, or others lacking some features. There are also applications that rely solely on Google for in-app purchases, with dozens of games in this situation, mostly due to the laziness of the developers that are uninterested in adapting their applications for Huawei's app store.
Of course, there are various alternatives to Huawei's AppGallery. Users are free to install other app stores such as APKPure, Aptoide or even Amazon's Appstore. But what if there was an easier solution?
Well, surprisingly, there is. Curiously, AppGallery is divided in regions, with the applications shown and recommended to users depending on the location provided by the user in the settings. This location can be manually changed, and is independent from the region the Huawei ID is set in, meaning users can still create a Huawei ID and select their country of origin (in our case, Belgium) and then select a different country for AppGallery. This setting can be found by going to the store, taping on "Me", then finding the option "Settings" and there taping on "Country/Region":
While trying out various things on AppGallery, we found out that the store recognizes applications we have already installed on the device, and matches these ones with the store page of said apps if it available, regardless of the region. This can be seen by going to "Manager" in AppGallery, then "Installation manager" and manually checking each application the user uses:
In our example, some applications that are available in our region [Belgium] are Weibo, WeChat, AliExpress or even Amazon:
If we now try to look up other applications such as Brawl Stars, YouTube, WhatsApp or BBVA Spain, we'll be presented each time with this message: "This app is not yet available in the current region":
However, there's a third case: some applications will actually appear as available in AppGallery, but the store page mentions that this app is "Not available in your region". This is the case with some apps such as Outlook, Maxthon Cloud Browser, Steam or even Spotify:
Thus, changing the region in AppGallery will allow us to download them. Of course, the last remaining question is, will they work? Well, amazingly, yes. While these applications are aimed at the Chinese market, they all open just fine, and even in the system language of our device, in our case being English. Of course, this is likely limited to the "international" applications that can also be found on other app stores such as the Google Play Store, with applications aimed at the Chinese market only being in Chinese, which is, after all, to be expected. Here we can see various international applications that are available in the Chinese version of AppGallery:
Now, we've tested various of these applications and, as we will be able to see, they all worked just fine. However, in some cases, the version found on the Chinese side of AppGallery is either more recent or older, or presents some slight differences, although, in most cases, there are workarounds around these differences. In this first example, we are looking at Maxthon Cloud Browser. On the left, we can see the version download from the Google Play Store, while on the right we see the version coming from the Chinese side of AppGallery:
As it can be seen, we were able to log into our Maxthon account and synchronize all the content, although the Chinese version is slightly more recent and has a "Messages" tab that is not found on the international version. Language-wise, the version downloaded from AppGallery launched in English, despite the store page being exclusively in Chinese.
In our next example, we've tested the Steam application. This one is quite outdated and is essentially just a browser, but the application itself remains very important to gamers that have a Steam account, as most of us have enabled the two-factor authentication (Steam Guard) and thus get the codes via said app. Furthermore, it is possible to chat with friends or even buy games directly from the app, which is convenient when there are sales or other events. In any case, while the international version of the app appears to be more recent, we didn't notice any major chances, with Steam Guard working just fine and the store being accessible in its international version and not the China-only version:
Next, we find the Microsoft apps, including Word, Excel, OneDrive and Outlook. While in our region we can find some Microsoft applications such as Microsoft News, Translator, Bing or Office Mobile, the ones we've mentioned earlier are currently not present, unless we switch to China. Once again, once installed, the applications all open in the system language, being English, and work as intended. We were also able to log into our Microsoft account without any difficulties, thus accessing the extra functionalities such as the e-mail or OneDrive synching:
Shopping apps such as Bershka are essentially just a browser. On launch, the app asks us to set our location from a list, thus no features are missing:
One of the more curious apps was Spotify. Between the Chinese and the international version, the differences are quite clear, especially in the library section. Logging-wise, we used our Facebook account, as this was easier, and had no problems. The application uses its own internal browser for the log-in process, thus not needing Facebook's services pre-loaded or installed on the device. All the music is available, without any limitations. On the left, the international version, and on the right, the Chinese version of the app, with its main difference being the UI:
As mentioned, the only real limitation in this case was the subscription section. While on the international version, the "Premium" section allows us to choose a subscription plan directly through the app, on the Chinese variant, there were no options. This could also be linked to other things such as the region, as the device was set to "China", although we wouldn't be able to say:
Regardless, this is a minor problem with a simple workaround: handle the subscription through a PC or a browser, instead of the application, as the account can be accessed from other places. Finally, the Chinese version seems to be older than the international one, which might explain the differences in the UI:
For the Amazon shopping application, there is little to nothing to say. This one is already available in our region, and the application asks for the country as soon as we launch it:
And finally, as it can be seen on this screenshot, changing the language of the system to French also affected these apps, with Outlook now being in French: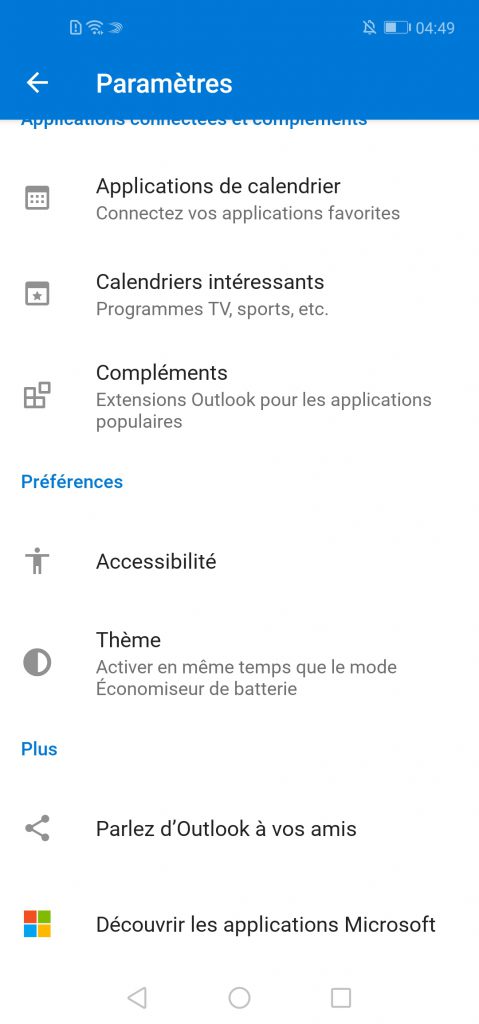 To end this article, we would like to say that this regional limitation is quite curious, as Huawei could easily push international companies that already have an application on Huawei's Chinese AppGallery to release this one for the rest of the regions, as, in most cases, this is just a matter of ticking a box on their developer dashboard. While some of these apps might not fully work as intended, due to being adapted to the Chinese market and, for example, using Chinese payment systems such as Alipay or WeChat, this doesn't matter while new Huawei users outside of China can get access to these extra applications.
More on this subject:​