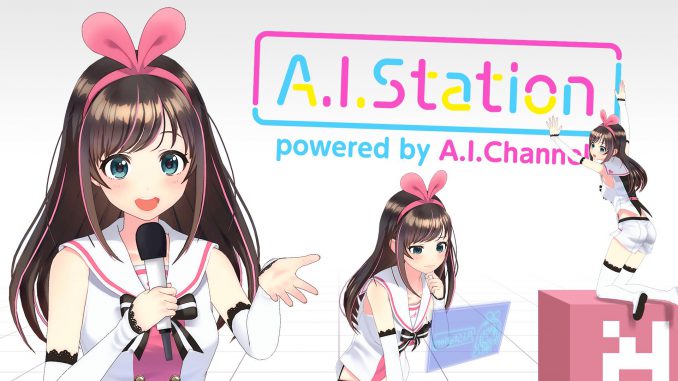 Kizuna AI's new single, "Fireburst", can now be watched in her "A.I. Station" livestream.
Artículo disponible en Español | Article disponible en Français
Yesterday, virtual YouTuber Kizuna AI hosted a short livestream of roughly 50 minutes, aimed at presenting her new single, "Fireburst", made in collaboration with Japanese music producer TeddyLoid. While this new single was available for purchase since the end of October and released on the 30th, together with the rest of the compilation it forms part of ("NEW GENE, inspired from Phoenix"), some of us were unable to listen to it, likely due to living in Europe.
Regardless, if we focus on the subject of this article, Kizuna AI released this past 31st October a "Halloween edition" of her single "melty world", another track made in collaboration with TeddyLoid, with the video being in 180º, thus allowing fans to look around:
For the livestream, "A.I. Station", the replay can still be viewed on Kizuna AI's channel. As previously mentioned, the livestream lasts roughly 50 minutes, even if YouTube claims the video is nearly 70 minutes long, due to the 20 first minutes being the public waiting for it to start. The next 20 minutes are Kizuna AI and TeddyLoid talking about him and his work, as well as talking about their previous collaboration, "melty world". This first part also includes a "commercial" break with the other two Kizuna AIs, showcasing new merch, commercial break that is repeated before the introduction of the new single and after the remix of various of Kizuna AI's tracks by TeddyLoid. This 10-minutes remix starts around the 40th minute mark, with the remix covering "The Light", "Hello, morning", "mirai", "hello, alone" and "melty world":
For the new track, one has to skip directly to the end of the 54th minute, with this new song being 4 minutes and a half long: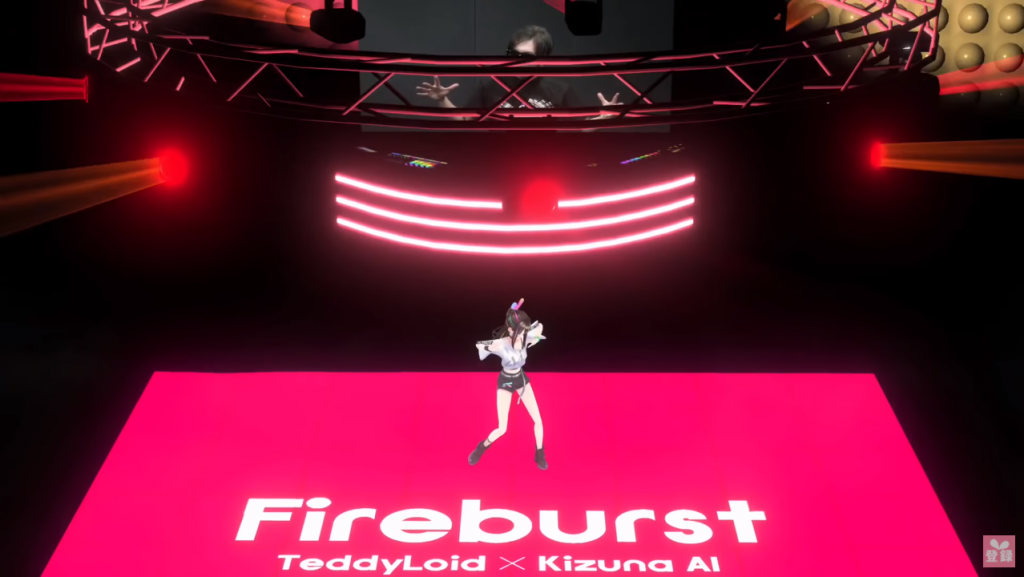 Sadly, for now, it would seem "Fireburst" is not available on Spotify or for purchase on Amazon (at least here in Europe), making it difficult to listen to this new song more than once. On top of this, it would seem the version from the livestream suffers from minor issues, as sometimes the sound suffers little hiccups, likely due to some quality streaming problem on YouTube's end. For those interested, here's a link listing various stores "Fireburst" is available at. And here is how the album looks on Spotify, at least from Belgium: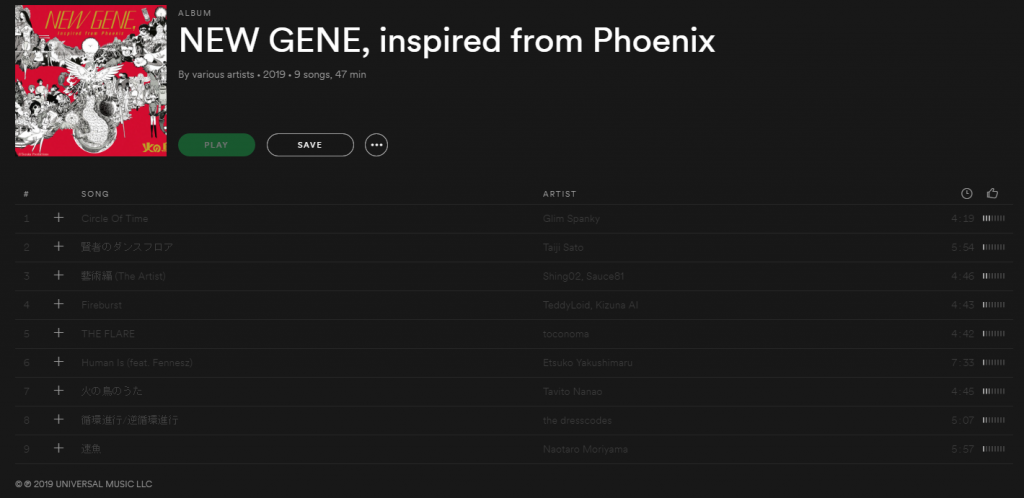 To end this article, we would like to point out something else that was also mentioned during the livestream, which some might have seen if they follow the VTuber on her social media accounts, which is these Pocky/Pretz snacks, with Kizuna AI having become an ambassador of the brand: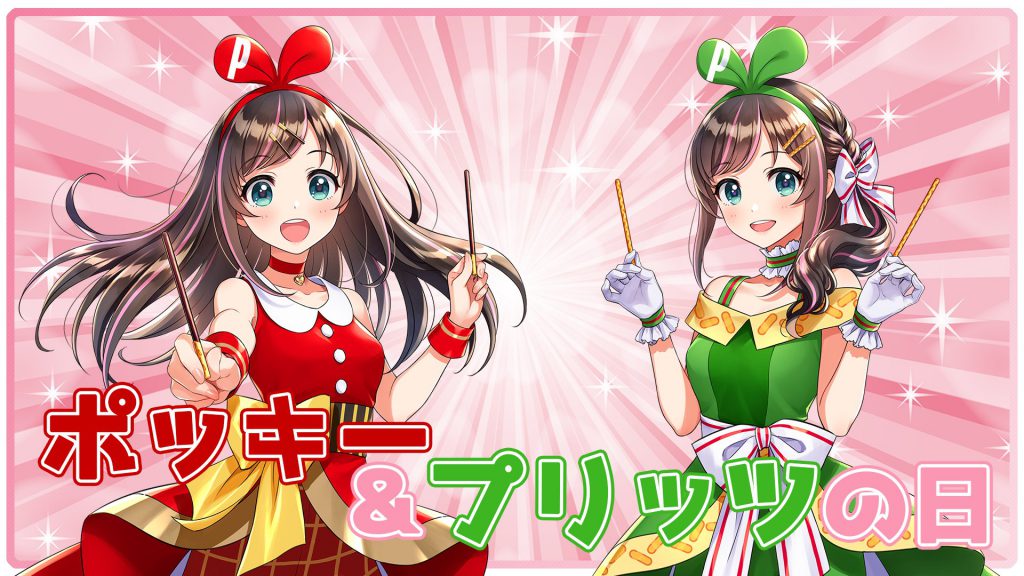 While some might think Europeans are unaware of what "Pocky" are, keep in mind that the product is sold under the name "Mikado" on our continent, being essentially the same snack, albeit with less flavours available.
More on this subject:​