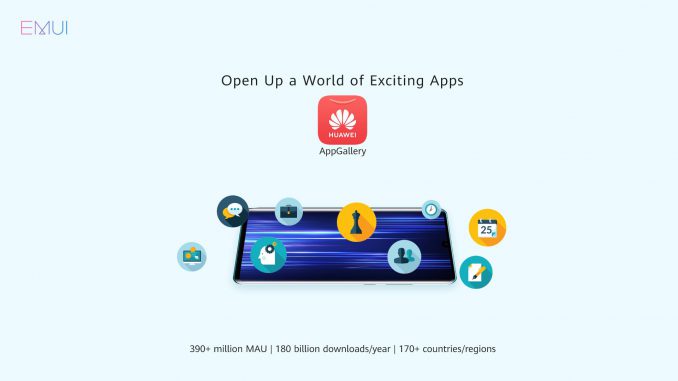 AppGallery is displaying more and more applications appealing to Belgian users, such as "itsme" or BASE's subscription tools.
Artículo disponible en Español | Article disponible en Français
Huawei's AppGallery is slowly becoming a viable alternative to Google's Play Store in Belgium, having more and more applications that a Belgian user might need. While in past articles we had a look at what one could find on Huawei's app store, such as various browsers and a series of random applications such as Wattpad, Deezer or Booking.com, as well as various news applications for foreign media, this time we'll focus on applications aimed at the Belgian market.
An important tool now-a-days is the carrier's application to check the mobile subscription, and make sure one is inside the limits of their subscribed plan, as well as pay bills or buy extra data/voice data. BASE, one of Belgium's main carriers, seems to have understood this, by putting both their subscription tool (My BASE) and their "BASE Cloud" app on AppGallery.
As mentioned, BASE forms part of the main carriers of the country, being one of the three having their own network, next to Proximus (ex-Belgacom, the ex-national operator) and French carrier Orange, known as Orange BE on our market. BASE is owned by Telenet, an internet provider that competes against Proximus and on a smaller scale VOO, although Telenet's main market is in the Flemish side of the country. Huawei maintains a good relationship with both Proximus and Orange BE, being one of their main suppliers for 4G telecom gear and having done various tests with both carriers for an eventual 5G deployment. Meanwhile, Telenet and BASE use gear from rival Chinese manufacturer ZTE.
If we now look at other applications, we can find "itsme", an application used to safely login on a wide range of Belgian websites, such as banking applications, public services or signing official documents. We also see the addition of the RTBF news app, a Belgian news website popular amongst French speakers, next to La Dernière Heure (known as DH), RTLInfo or LeSoir. If we had to guess all French-speaking media that "kind of" matter in the country, we would list, on top of the ones previously mentioned, La Capitale, Sud Info [Sudpresse] and La Libre Belgique, although media isn't something that couldn't be accessed to begin with, as their websites can be easily accessed through a browser.
Games-wise, we see the addition of another popular game right now, Saint Seya Awakening: Knights of the Zodiac, which, at least on French YouTube, has been heavily advertised, likely due to the strong market in France for Japanese-derived cultural goods such as anime, manga, videogames or music.
Ironically, the only thing lacking right now on AppGallery would be "RAID: Shadow Legends", which has been as promoted by YouTubers as NordVPN, with this one being available through AppGallery, as we already mentioned in a past article. Of course, if we are fully honest, "RAID: Shadow Legends" is just another low-quality, pay-to-win smartphone game that is not worth the players' time, and has depended on its monumental marketing campaign to get where it is right now. Those looking for an alternative, we recommend "Tales of wind", a game promoted some weeks ago by Huawei and that, after some three weeks of playing, we can safely say the following: the game is fun for a few weeks, but quickly turns into a pay-to-win grind, having some impressive prices for its items, to the point we can claim it is a rip-off. Regardless, it was fun for a few weeks and the character design is cute, so what else is needed?
These additions show that Huawei's weight in the country might be interesting enough to most companies having applications, with the smartphone manufacturer currently enjoying a 16% market share on our market, according to StatCounter. This is not as much as other European countries, such as Spain with a 21% market share, Italy with a massive 25% market share, or France and Germany with a similar 16-17% market share. Regardless, in all of these countries, the manufacturer cannot be treated as being non-negligible, although one can't help and wonder whether users will switch to an entirely different brand or continue sticking to Huawei in the long-term, if no solution is found for the lack of Google apps on new models.
More on this subject:​