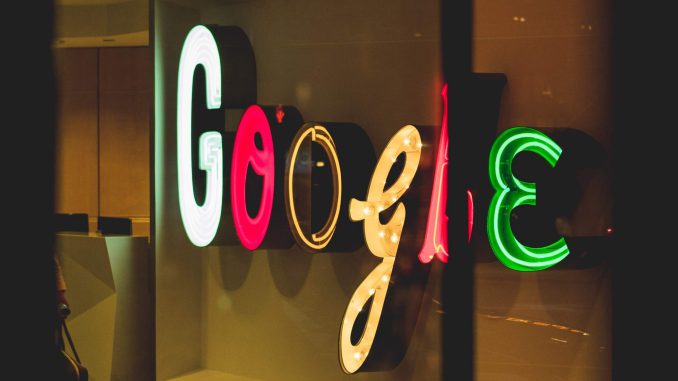 Google has leaked what appears to be an upcoming Huawei smartphone through one of their own support pages.
Artículo disponible en Español | Article disponible en Français
Google has, once again, published in advance the support page for an unreleased device. In this case, it would appear Huawei is planning on launching a new "Nova 5T" variant, following the recent launch of the Huawei Nova 5T in some markets, such as Europe. The new device is named "Huawei Nova 5T Pro", and can be seen on Google's Enterprise Solutions Directory, listing some of the specifications of the smartphone.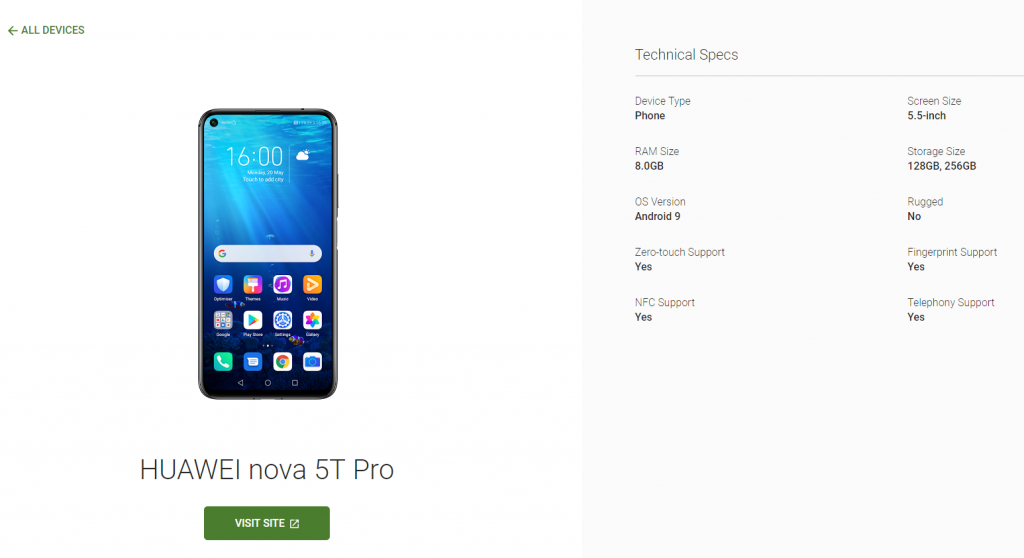 Curiously, Google claims this device has a 5.5 inches screen, which, taking in account this is Huawei we are talking about, is extremely unlikely, as the company at this point only makes devices with displays being 6" and above. This wouldn't be the first time either that Google's listing is wrong, as the same happened in the past. Furthermore, since the Nova 5T is essentially a rebranded Honor 20, the Nova 5T Pro, at 8GB of RAM and 128/256GB of internal memory, should be a Honor 20 Pro. On the picture posted on Google's site we can also notice a fingerprint reader on the right side of the device, as well as the punch-hole selfie camera, matching exactly the design of the Honor 20 Pro.
If we follow this reasoning, the Nova 5T Pro should also feature Android 9/EMUI9.1 or even Android 10/EMUI10 out of the box, have a 6.26" display with a resolution of 2340*1080 pixels, be powered by the Kirin 980 and have a battery of 4 000mAh. Camera-wise, we are looking at a 32 MP selfie camera, and a quad-camera of 48 MP+16 MP +8 MP +2 MP on the back. Of course, the only reason Huawei is bothering with rebranding this device and re-releasing it under a different name is for the Google services, meaning this device would come with the Google Play Store and Google services pre-installed. Pricing-wise, the Nova 5T was launched at 429€ in most European markets. Seeing the price difference between the Honor 20 and the Honor 20 Pro, we can expect the Nova 5T Pro to cost around 100-150€ more than the Nova 5T, meaning between 500-550€.
While the US Department of Commerce just gave Huawei a third extension of 90 days (3 months), and that there was information that this one was "soon" going to grant export licenses to a few American companies, nothing concrete has changed in the past few days. It is also extremely unlikely that with this new 90-days extension the Chinese smartphone manufacturer will be able to launch a new device with Google services on it, such as the Mate 30 Pro. As a quick reminder, the Mate 30 Pro is finally available in Europe, and is currently only sold at Huawei's store in Madrid, in limited quantities, as we covered in a past article.
​More on this subject: