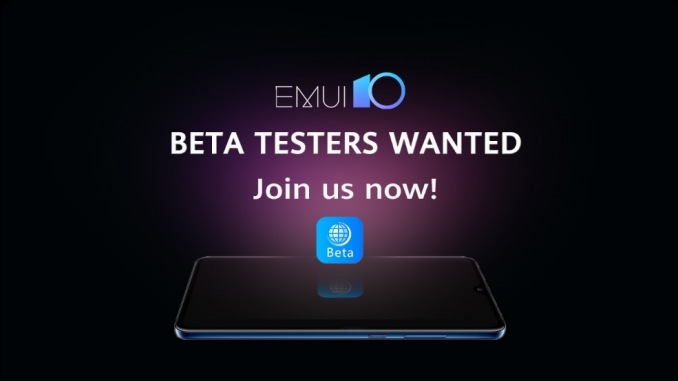 Huawei has finally launched the long-awaited beta for the P30 series in Europe, allowing users to test and give feedback on the new EMUI10.
Artículo disponible en Español | Article disponible en Français
Announced during their developer conference last month in China, Huawei has now launched the EMUI10 beta on the P30 and P30 Pro in Europe, allowing users to experience the new EMUI design as well as Android Q. This beta is only open to C431 or C432 variants, and must have the following build numbers, which correspond to the latest available update:
P30 (ELE)

ELE-L09 9.1.0.193(C431E4R3P2)

ELE-L29 9.1.0.193(C431E4R2P2)

ELE-L29 9.1.0.193(C432E4R2P2)

P30 Pro (VOG)

VOG-L09 9.1.0.193(C431E4R2P2)

VOG-L29 9.1.0.193(C431E4R2P2)

VOG-L29 9.1.0.193(C432E4R2P2)
To sign-up, users have to download the Beta app, which can be found here. Users need a Huawei ID to be able to use the app, and can pick between their existing Huawei ID or just create a new one. Once logged-in, users can check whether there's a project available for their device, and if there is, join it. Keep in mind this is a beta and not a final version, it is expected that there will be some problems with it. The idea is for users to report bugs they might experience while trying out the new EMUI10, so only active users should join. Those interested should also hurry up, as, currently, the EMUI10 beta is limited to 1000 participants per country and per model.
The company does warn that the current EMUI10 beta is experiencing the following issues:
Apps downloaded using a certain browser app cannot be installed.
Screen occasionally turns black in picture-in-picture mode.
Local videos cannot play using Huawei Video when the network is connected.
Some finance apps might exit unexpectedly due to the compatibility issues with Android Q.
Some apps might have display issues as they have not been made compatible with the Google Dark Mode.
Some third-party apps might not run properly as they have not been made compatible with Android Q.
Of course, it is possible to leave the beta and come back to the previous, more stable EMUI9.1.
Before joining the beta, it is strongly recommended to backup all the personal data. Users choosing to leave the beta and downgrading to a previous, more stable EMUI version will essentially lose all their data, so before leaving the beta, make sure to backup all your personal data.
Now, EMUI10 continues with the overall trend of changes seen from EMUI8 onwards and introduces a few new improvements such as a cleaner settings menu:
We also find the "Morandi Palette", which are essentially new "elegant and peaceful" colours. Huawei also mentioned during their developer conference how EMUI10 introduces a minimalistic magazine layout, with revised animations: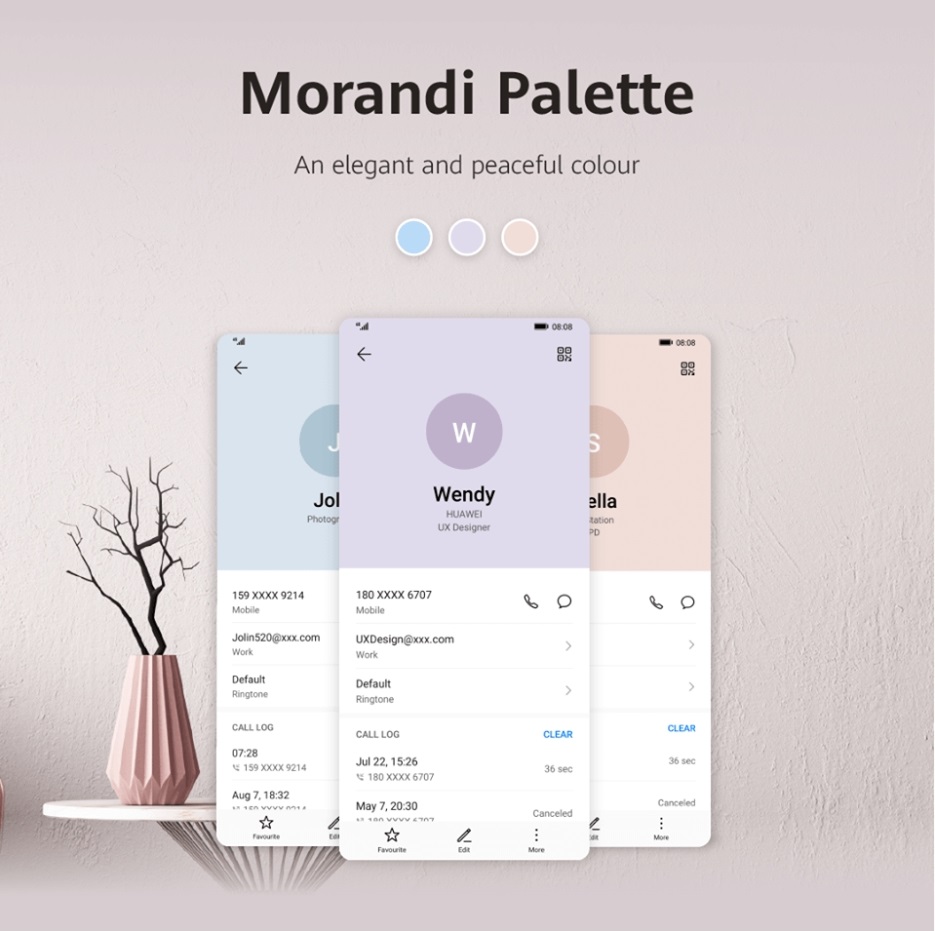 And finally, we also see the addition of a new dark mode which, according to the company, is easier on the eyes of the user: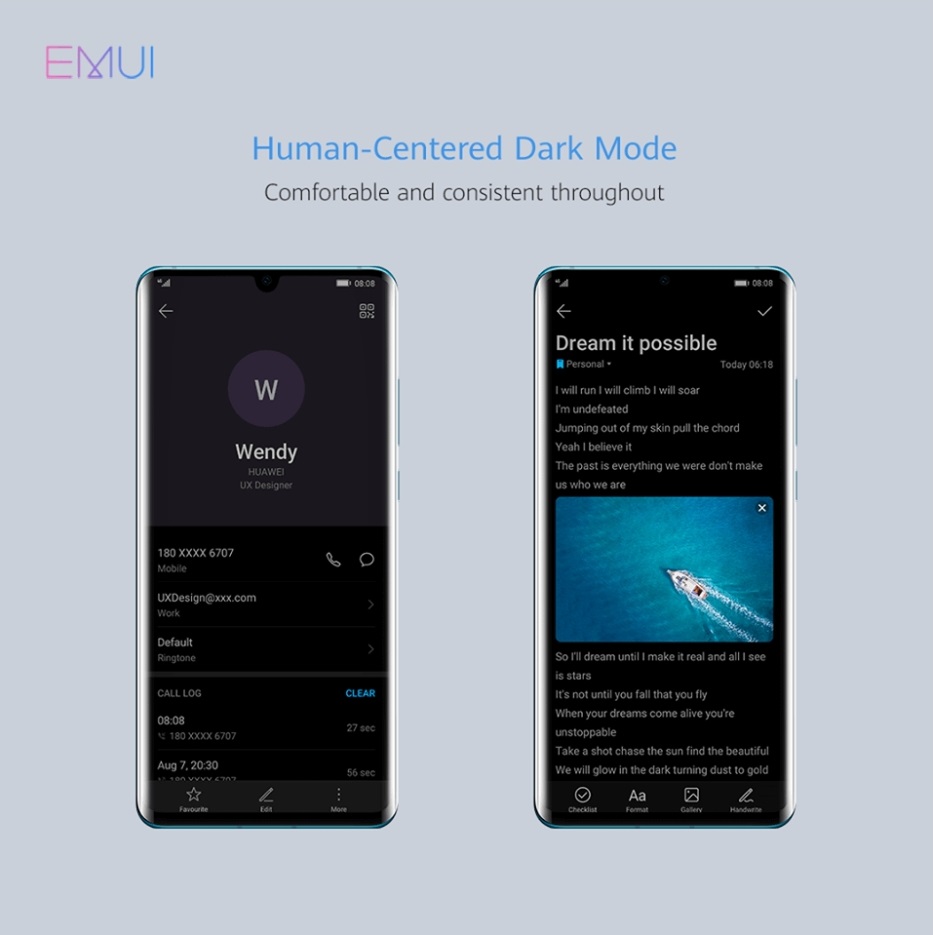 There is currently no information on when the final version of EMUI10 will be released, or if other devices apart from the P30 and P30 Pro will have access to this beta. But we do know that the beta for Android Q was available for a long time on the Mate 20 series, and the company has already previously announced that their P30 series (Lite, Regular and Pro), various of the more recent "P Smart" devices, the Mate 20 series, P20 series (minus the Lite) and the Mate 10 series (minus the Lite) will be receiving Android Q at some point in the future.
More on this subject:​