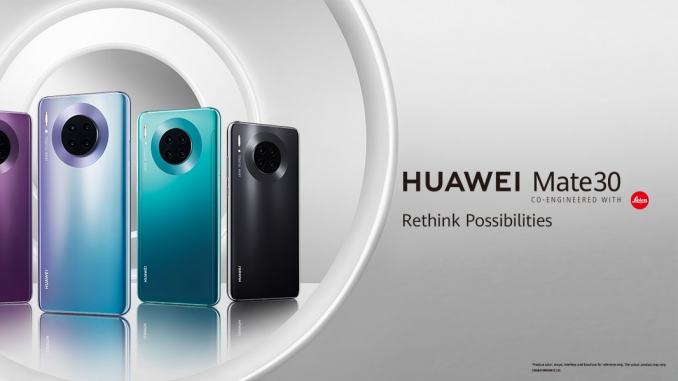 After launching in Spain and Romania, the Huawei Mate 30 Pro is heading to Italy for a December launch.
Artículo disponible en Español | Article disponible en Français
After initially launching in Spain earlier this month and followed by the launch in Romania this past 27th, the Mate 30 Pro is now also launching in Italy, with its release announced the 28th. As with Huawei Mobile Spain and Huawei Mobile Romania, the company is adopting the exact same strategy in the Italian country, launching a single model, the Mate 30 Pro 4G in its 8GB of RAM, 256GB of internal storage and Space Silver variant, and only available in limited quantities at their Huawei Experience Store in Milan. Thankfully for Italian residents, the company is also selling it through their associated webstore, with the only condition being living in Italy, as they do not ship abroad. Regardless, this is already better news than in Spain, where getting to the capital (Madrid) isn't an easy task for those living far away from it.
Just as in Spain, those interested in the Mate 30 Pro and buying it between the 28th November and the 18th of December 2019 will be getting a 300€ voucher to spend at the Huawei Experience Store in Milan. Keep in mind this voucher is valid for a period of 30 days only.

Interestingly enough, the company is offering a different promotion for those that might not be convinced with the 300€ voucher. Instead, customers can exchange this voucher by a Huawei gift pack, although they'll have to pay 100€ extra. This gift pack includes a Watch GT2 in its 46 millimetres variant, the FreeBuds 3, a wireless charger (CP60, the model for the Mate 20 Pro/P30 Pro, being 15W) and a Huawei mini speaker. According to our calculations, these products are worth roughly 488€ in Italy, with the pricing of each product being as following (keep in mind these are the prices in Italy):
Huawei Watch GT2 (46mm): 229.90€
FreeBuds 3: 179€
Wireless charger (CP60, 15W): 49€
Huawei mini speaker: 30€
In other words, those opting for this gift pack are getting around 100€ extra than if they picked the voucher. For those interested, here's the promotion page, as well as the conditions of this promotion. We are keeping a copy here for those interested.
The strategy followed by the company is quite interesting and is the same we would have applied if we had been in charge. After all, releasing their devices through their network of Huawei Experience stores is a good idea, not having to rely on distribution partners that might refuse or be unable to sell the devices, and the staff is more informed about the "limitations" [understand lack of Google services] of this one. Sadly, the strategy is also quite weird, selling the device at full price while giving generous launch promotions with it, instead of directly reducing the price (for example, going down to 899 or 999€). We also see a slow launch of the device throughout Europe, with customers having had to wait until early November to have it in Spain, and only now, in December, do we see a bit more "general" availability, with other Spanish retailers listing the device with generous promotions and a release in Romania. The French branch of the company has also been mentioning the device should be launching "soon". Seeing Huawei France has an online store themselves, we can expect them to use this one to sell the Mate 30 Pro to the various users interested.

The choice of releasing a single variant is also questionable, as not all users will be willing to put 1 099€ on a device with a colour they dislike. So far, only the Space Silver colour is available, in its 4G 8GB/256GB variant. Here also, the company could have done an effort and instead launch the 5G 8GB/256GB or 5G 8GB/512GB model, just to give an extra reason to users to actually purchase this device and make the effort to live without Google services.
Regardless, we are not the ones working at Huawei's marketing department or management, so these comments are irrelevant.
More on this subject:​