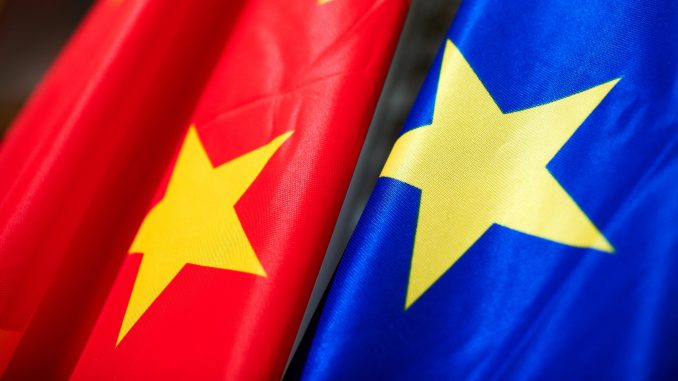 As China fights against the current coronavirus outbreak, the European Commission has announced sending help to the Asian nation.
Artículo disponible en Español | Article disponible en Français
As China is battling against the coronavirus outbreak (2019-nCoV), the Asian nation has found itself struggling to meet the demand for specific equipment such as masks or protective gear. For this, various nations around the world have offered help, with the goal of limiting the spread of this virus. The European Union has also announced having gathered some 12 tons of protective equipment coming from various different Member States, equipment that is currently on its way to China.
So far in China, there have been around 15K reported cases and some 300 deaths, with a few cases outside of the nation, although not in such a large scale. Authorities in different countries, such as in Europe, have already issued various guidelines and recommendations, especially aimed at citizens that have recently returned from a trip to the Asian nation, in an attempt to limit the spread of the virus, as well as discouraged travellers of going to China unless absolutely required.
Various European authorities and government officials have also expressed their support and sympathy to the Eastern nation, while keeping an eye on the exemplary way the Chinese government is responding to this threat. Of course, and as previously mentioned, European authorities and Member States are ready to provide further help if requested.
In a statement by a spokesperson from the Chinese Mission to the EU, this one thanked its European partners for their response to the outbreak and sympathy, mentioning that "China sincerely appreciates the good effort" and pledging to continue collaborating with the EU on various fronts such as information sharing and scientific and technological research on the coronavirus, as researchers scramble to develop a vaccine.
For the European Union, China remains a friendly nation with which we maintain a very good relationship, as well as being an important commercial partner, with China being the 2nd largest importer of European goods, at 11% of the total exported by the EU in 2017, and with 20% of all EU imports coming from China that same year, making of the EU China's largest trading partner.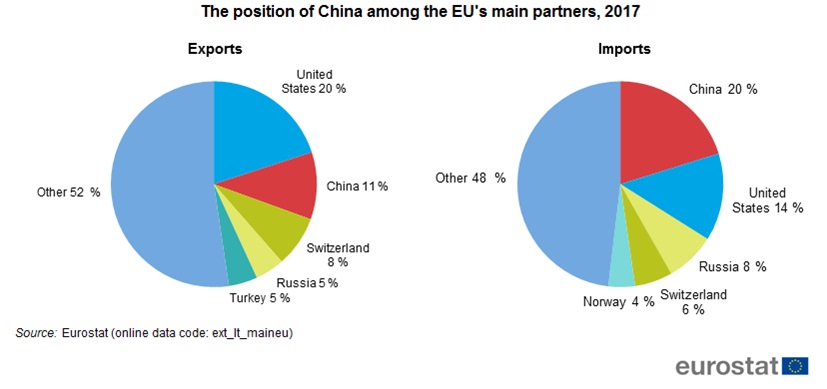 Many European citizens are also watching how China battles the virus, impressed by the means deployed, such as the pledge by the Chinese government of building a new hospital in the most affected zone, Wuhan, in only 10 days. After all, here in Europe, if we were faced with a similar situation, it would be not just unthinkable but also impossible to pull off the same feat, as it would take at least 10 days for government officials to find the money needed to budget this kind of project, as they fight with each other, and at least a few weeks to finish the construction of the building, as rudimentary as it might end up looking.
While China already enjoys of a positive if not a good reputation amongst many Europeans, this feat and exemplary response has increased this reputation and respect in some citizens, citizens who are looking forward to the end of this crisis and for a return to normality both in the Eastern nation and on our continent, wishing safety and wellness to all those affected and those living in affected areas.
More on this subject:​