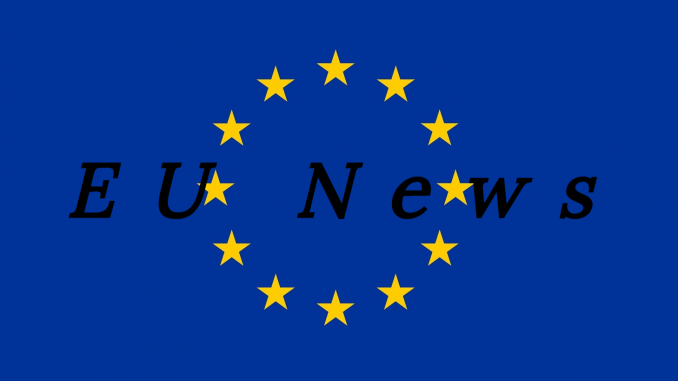 Things aren't going too well with Brexit, with the UK and the EU still not having reached a deal.
Artículo disponible en Español | Article disponible en Français
As the date for Brexit gets closer and closer, things aren't looking too well for the UK. Officially, the UK is scheduled to leave the EU on March 29th, although this has already been confirmed as not being the case. With no deal reached yet between the UK government and EU officials, the UK's Prime Minister, Theresa May, has begged EU officials in Brussels to get a short extension. UK media, obviously, claims that it is Theresa May who managed to bend EU leaders to give them this extension, showing, once again, how deluded some Brits are.

We had predicted long ago that the UK wouldn't be leaving on the 29th of March, unable to figure out what they really wanted.

With the current temporary extension, there's a few possible outcomes. This upcoming week, British MPs in the Parliament will have to decide whether they approve May's deal or not. If they do, the date will be extended to the 22nd of May. If the deal is refused, the new date will be the 12th of April, leaving less time for a new possible agreement to be reached.

Meanwhile, a petition on the British Parliament website has managed to garner over 4 million signatures, becoming the most signed petition on the website. This petition asks for the revocation of Article 50, which is the key to enable Brexit. The petition in question was launched a few weeks ago, although only managed to start trending in the past few days, passing the million signatures just some days ago and passing the 4 million signatures yesterday. The petition is open to any UK citizen living in the UK or abroad. For UK citizens interested in signing or viewing the petition, here's a link:

Revoke Article 50 and remain in the EU.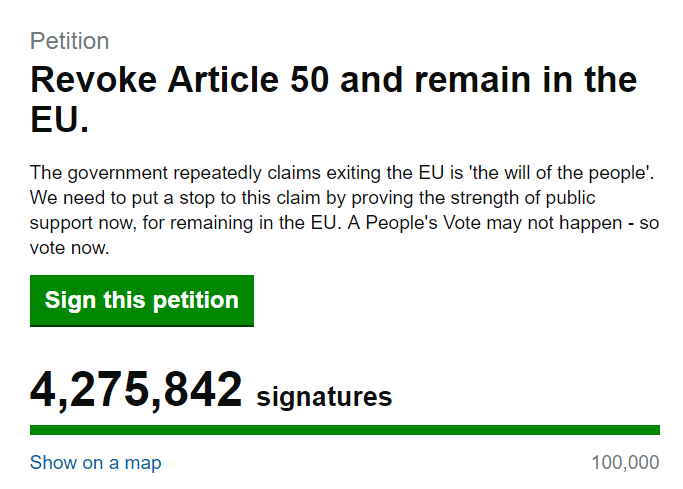 Here's a map showing the percentage of constituents having voted in the UK: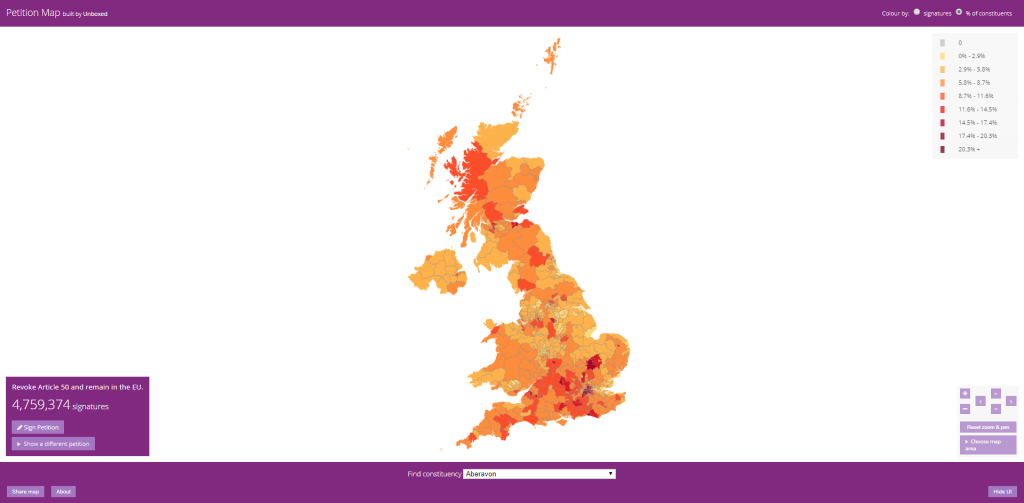 In any case, the UK's Prime Minister, Theresa May, already commented on this petition, rejecting it, claiming a Brexit will be delivered. The UK Parliament has yet to debate said petition, although seeing the answer giving to other, similar petitions, there's no point in expecting anything coming out from it.

The overwhelming popularity of the petition brought the servers it was hosted on to its knees, with the website down for "maintenance" several times over the past few days.

Meanwhile, on the opposite side, a similar petition has managed to reach close to half a million signatures, asking to "Leave the EU without a deal in March 2019." This petition was already responded to and debated by the UK Parliament.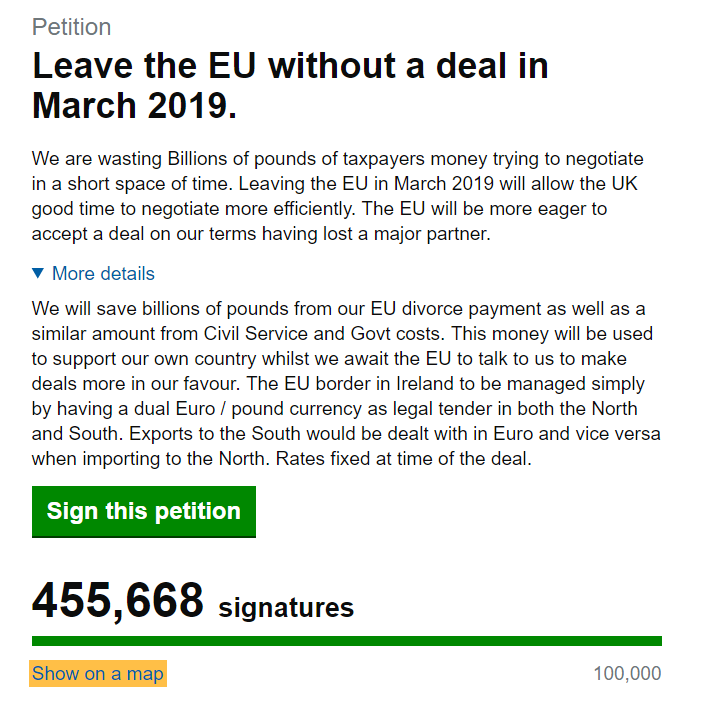 ​More on this subject: