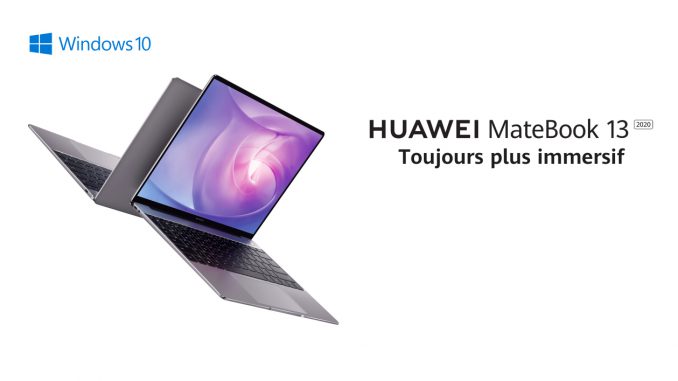 Huawei's latest laptop is already up for pre-order in France.
Artículo disponible en Español | Article disponible en Français
Last year, Huawei introduced a new line-up of products in the MateBook family, with the arrival of the MateBook 13, a more compact and cheaper version of their MateBook X Pro, but still retaining a similar design and some of the latest parts on the market. Now, the MateBook 13 (2020) is finally up for pre-order in Europe, starting with France. Two versions are available, coming with either an Intel i5-10210U or an Intel i7-10510U. The RAM configuration also varies, with 8GB of RAM for the i5 version and 16GB of RAM for the i7, and both settle for a 512GB SSD.

For the cheaper i5 variant, Huawei is not only offering a discount of 200€, selling it at 849.99€ instead of 1049.99€, but is also gifting either a Watch GT or the FreeBuds 3, with customers being able to pick which gift they want, and going as far as being able to pick the colour of the FreeBuds 3, between red, black or white.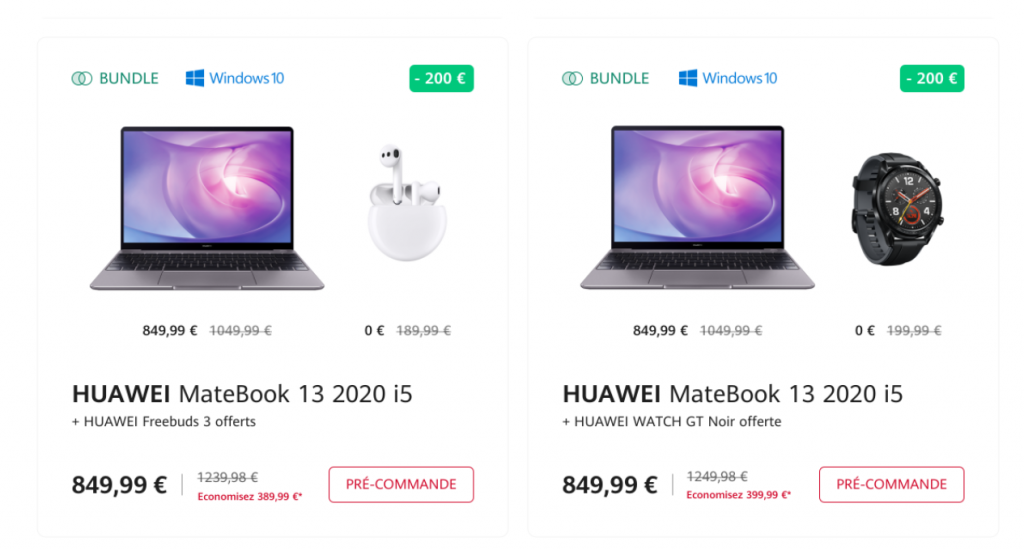 Curiously, this promotion is not applied to the more expensive i7 variant, with this one costing 1299.99€ and coming without the 200€ discount or the Watch GT/FreeBuds 3 gift.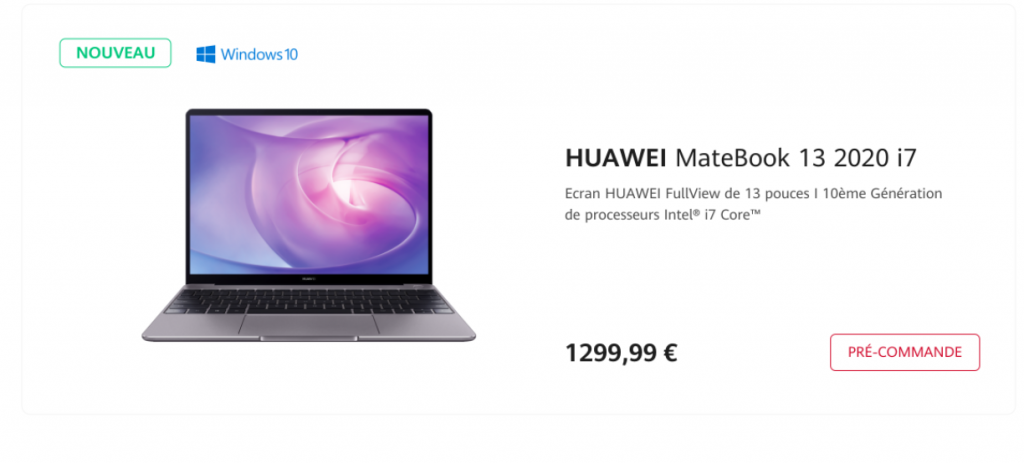 This pre-order promotion is also only running from today, the 4th, until the 11th of this month, May 2020, being next week.
The MateBook 13 (2020) comes with a 13" IPS display, with a resolution of 2160×1440 pixels. Inside, we find either the i5-10210U or the i7-10510U, with 8GB of RAM on the i5 variant and 16GB of RAM on the i7, and a 512GB SSD on both variants, as we've previously mentioned. Another key difference between both models is the tactile screen, with only the i7 variant having this one. This being a laptop sold to professionals, it comes with a dedicated graphics card, the Nvidia MX250, an upgrade from the MX150 that was used in the previous generation.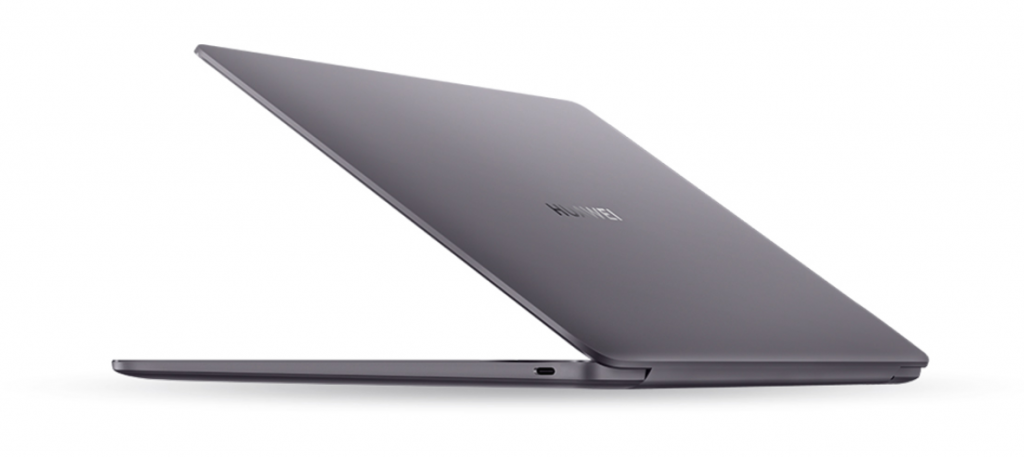 It is also worth mentioning the light weight, at 1.3 kilograms, and the thickness of the device, at barely 14.9 millimetres, making it easy to carry around and fit in a backpack.
While this year Huawei has brought the webcam hidden under a keyboard key to their cheaper MateBook D line-up, on the MateBook 13, this one remains on the screen. We also find the fingerprint reader on the power button, allowing to quickly unlock the device while powering it up. For the battery, Huawei claims the 41.7 Wh battery can last up to 11.6 hours while watching videos. We also find Huawei's 65W wired charging, capable of charging in 15 minutes enough for 2.3 hours of use.
Of course, the usual Huawei Share features are also present on this laptop, allowing, for example, to share the smartphone screen with the laptop and moving files from one to the other.
Here are the detailed specifications of the new MateBook 13 (2020) sold in France:
Weight of ~1.3 KG
286x211x14.9 mm
13" IPS screen, 88% screen to body ratio, 3:2 display ratio with a 2160×1440 pixels resolution, 200 PPI

Covers 100% of sRGB colour gamut

Tactile screen on the i7 version

2xUSB-C ports, 3.5 mm jack
Intel Core i5-10210U/i7-10510U
8GB of RAM for i5/16GB of RAM for i7, LPDDR3 2133 MHz
512GB SSD
Nvidia GeForce MX250
41.7 Wh battery, for up to 11.6 hours of video playback, 65W wired charging
Fingerprint power button
Dual speakers, Dolby Atmos, two microphones, active cooling (dual fan design)
Wi-Fi: IEEE 802.11a/b/g/n/ac, 2.4GHz and 5GHz, 2×2 MIMO, WPA/WPA2/WEP, download speeds of up to 1733 Mbps, Bluetooth 5.0
Windows 10
1MP webcam
Available in: Grey
Those interested can find the MateBook 13 (2020) on Huawei's official online store.
More on this subject:​