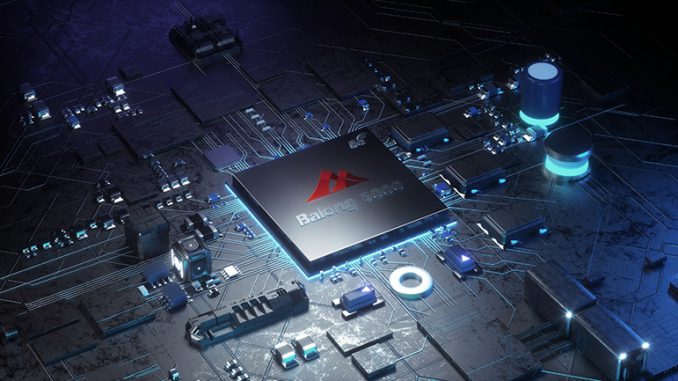 At the end of January of this year, Huawei launched a 5G chipset named "Balong 5000".
Artículo disponible en Español | Article disponible en Français
At the beginning of 2018, during the Mobile World Congress, Huawei unveiled the first commercial chipset supporting the 3GPP standard, the "Balong 5G01". This chipset was the world's first commercially available 5G chipset, achieving download speeds of some 2.3 Gbps, and supporting 4G frequencies.

Now, a year later, Huawei and their semi-conductor division HiSilicon have unveiled a new chipset, named Balong 5000, as well as the first commercial 5G device, the Huawei 5G CPE Pro. Contrary to the Balong 5G01, the Balong 5000 achieves peak download speeds of up to 4.6 Gbps in the Sub-6 GHz frequency bands, and up to 6.5 Gbps in the mmWave frequency bands, which, according to Huawei, is 10 times faster than current top 4G LTE speeds available on the market. 
As clarification, Sub-6 GHz frequency bands are the bands traditionally used in the telecom industry, from smartphones to 2.4-5 GHz Wi-Fi, while mmWaves are all the frequencies above 6 GHz. While the most efficient frequencies are below 6 GHz, due to their longer range, this spectrum is already clogged with current devices. On the other hand, the spectrum above 6 GHz is more or less free, although mmWaves have a shorter range and can be more easily stopped with walls and such.

Huawei's Balong 5000 supports 2G, 3G, 4G and 5G, without the need of more modems for the remaining networks, allowing for a simpler transition, lower latency and reducing power consumption, contrary to rival solutions that only support 5G. The Balong 5000 also supports standalone (SA) and non-standalone (NSA) network architectures.

Again, as a clarification, the standalone network architecture is built entirely around 5G, while non-standalone builds on top of the current 4G LTE network infrastructure.

Lastly, the Balong 5000 supports Vehicle to Everything (V2X), allowing for communication with connected vehicles and other IoT (Internet of Things) devices.

Huawei claims to have started investing in 5G in 2009 and started development of its Balong chipset in 2015. Currently, and since quite a few years, Huawei has been one the key 5G players, heavily investing in its development, and becoming the only vendor capable of providing end-to-end 5G systems.
​Finally, what Huawei calls the first commercial 5G device, the Huawei 5G CPE Pro (CPE standing for "Customer Premise Equipment"), is actually a 4G/5G compatible router. This router is powered by a Balong 5000 chip, and, according to Huawei, it is capable of downloading a 1 GB video clip in less than three seconds on 5G networks, achieving speeds of up to 3.2 Gbps on various tests. The router also supports Wi-Fi 6 technology, allowing it to deliver speeds of up to 4.8 Gbps, and comes with Huawei's HiLink, to facilitate connections between devices on the network.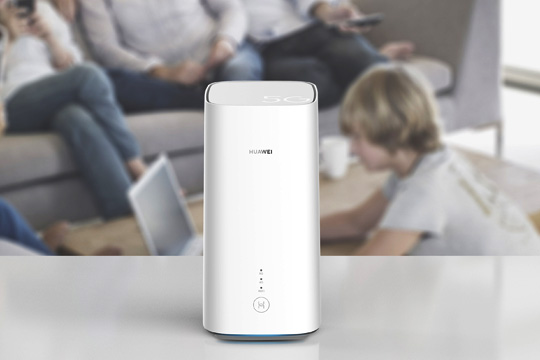 The release of Huawei's 5G CPE Pro comes with the announcement of two other 5G devices, the Huawei 5G CPE Win and the Huawei 5G CPE Mobile.
​For smartphones, Huawei intends to incorporate their Balong 5000 chipset to the high-end Kirin 980 processor, currently found on Huawei's Mate 20 line-up, as well as the upcoming P30 series. It is also known that this combination will be found on the brand's first foldable phone, the Mate X. There's currently no information on whether the Balong 5000 will be incorporated on other processors for mobile devices for the time being.
More on this subject:​