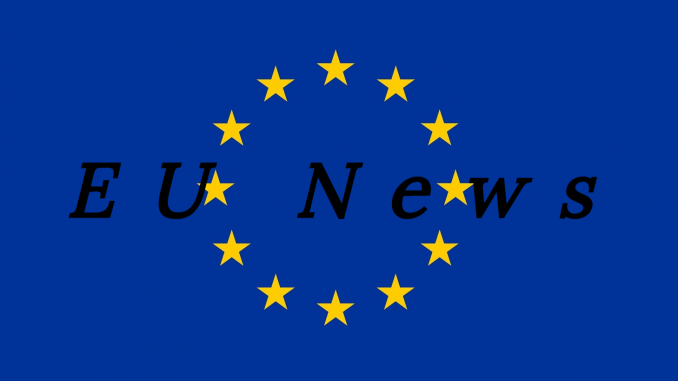 The latest Eurobarometer shows that the majority of Europeans support the European Union.
Artículo disponible en Español | Article disponible en Français
The support for the European Union is at its highest in 35 years (since 1983), an amazing feat, taking in account the current rise of populism and Euroscepticism across Europe.

With the European elections just a year away, in 2019, this shows a large majority of Europeans have a positive opinion on the European Union. The 2019 elections will take place between the 23rd and the 26th May, a bit after the UK is scheduled to leave the EU, in March 2019.

Antonio Tajani, President of the European Parliament, used the latest Eurobarometer poll to launch the campaign for the European elections, and said that this time it would be a battle between not only traditional parties, but also between those who believe in the EU and those against it.

60% of Europeans think that their country's membership of the EU is a good thing, 3% higher than in the last Eurobarometer. Furthermore, 67% of Europeans say their country benefited from being a member of the EU.
​The highest support for the EU is in Luxembourg, with 85% of the polled people saying it is a good thing. Ireland follows with 81%, Germany and the Netherlands at 79% and Denmark with 76%. The lowest support is found in Austria and Greece with 45%, Italy at 39%, Hungary at 36% and Czech Republic at 34%. EU average is 60%.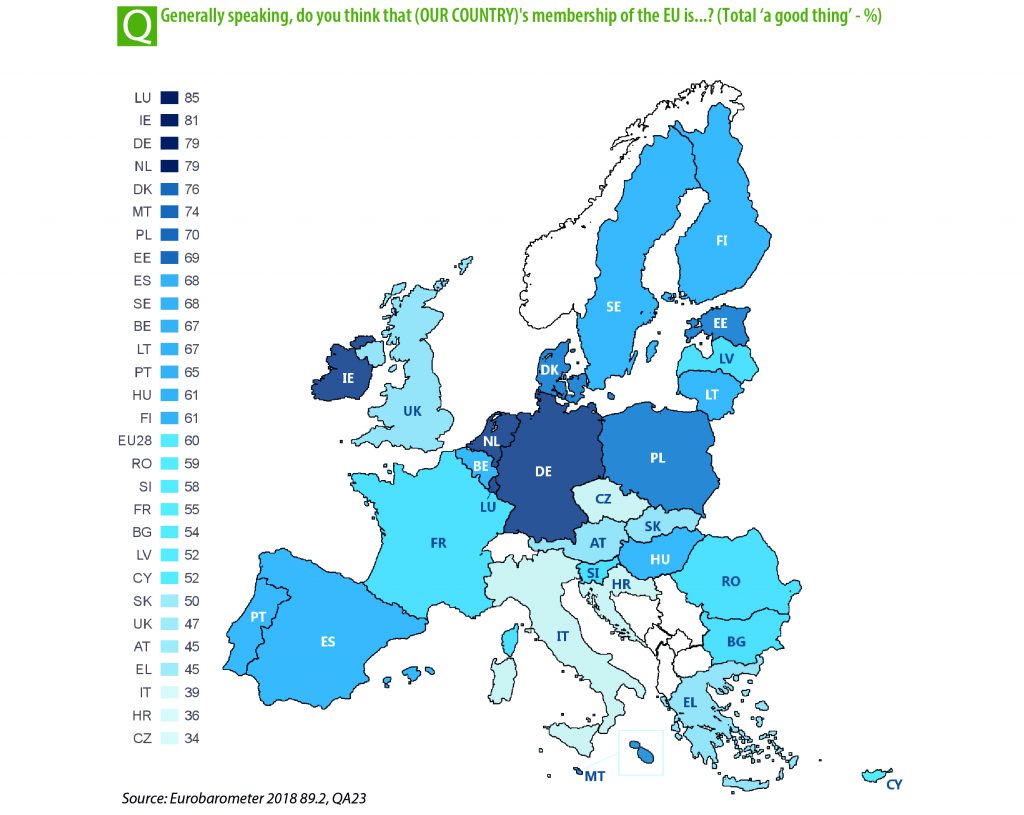 ​If we look at the chart of whether the EU was beneficial to their country or not, Malta tops the list, with 93% of the polled people answering their country benefit from EU membership. This is followed by Ireland at 91%, Lithuania at 90%, Poland and Luxembourg at 88%, Estonia at 86% and Denmark at 84%.
​
The countries where people feel they benefited the least are Greece and Bulgaria at 57%, Cyprus at 56%, Austria at 54%, UK at 53% and Italy at 44%. The EU average is 67%, 3% higher than last year.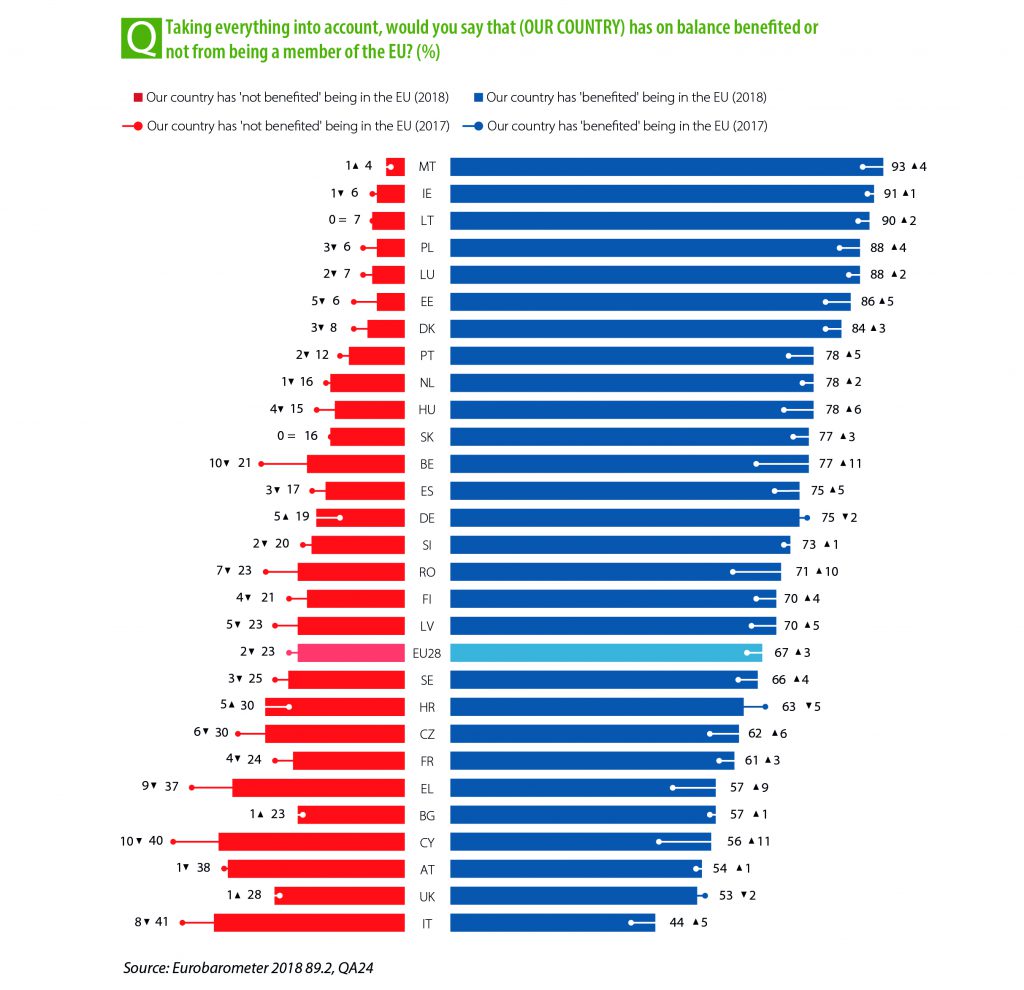 The full report is available on the European Parliament website.