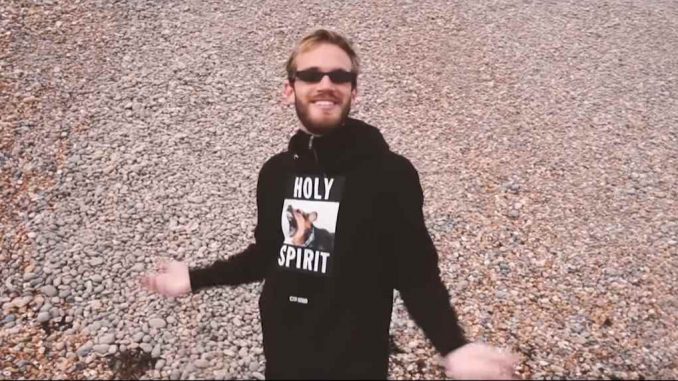 T-Series was the most subscribed YouTube channel for barely a few hours.
Artículo disponible en Español | Article disponible en Français
This could have been easily interpreted as a joke, happening the 1st of April, although the reality is, Swedish YouTuber PewDiePie, after losing to T-Series with over a 100K subscribers' difference, managed to do a comeback out of nowhere. Soon after releasing his "Congratulations" video, the channel gained some 200K subscribers, claiming the number one spot once again. That day, the channel managed to gain over 300K subscribers.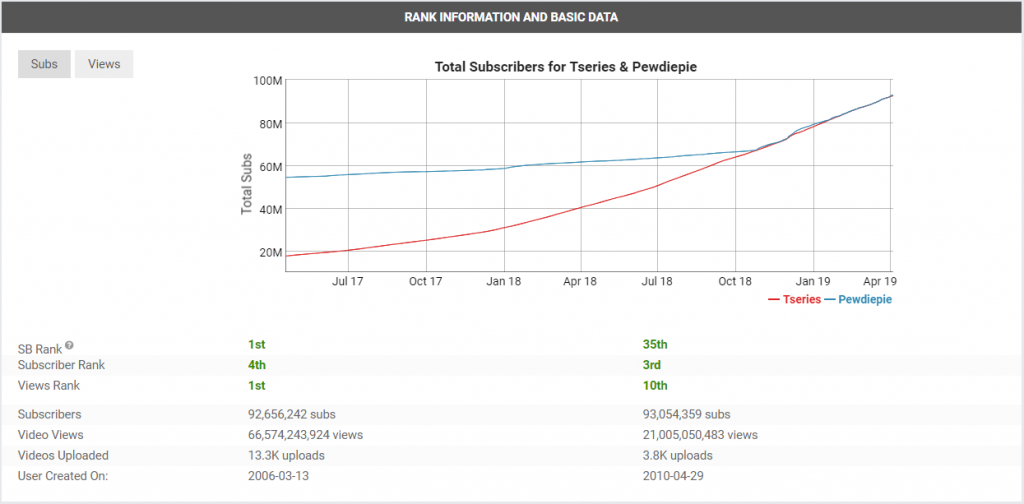 A few days later, the 6th of April, the video has been viewed over 50 million times, trending in various countries (such as #2 in Belgium), with PewDiePie being 400K subscribers ahead of T-Series.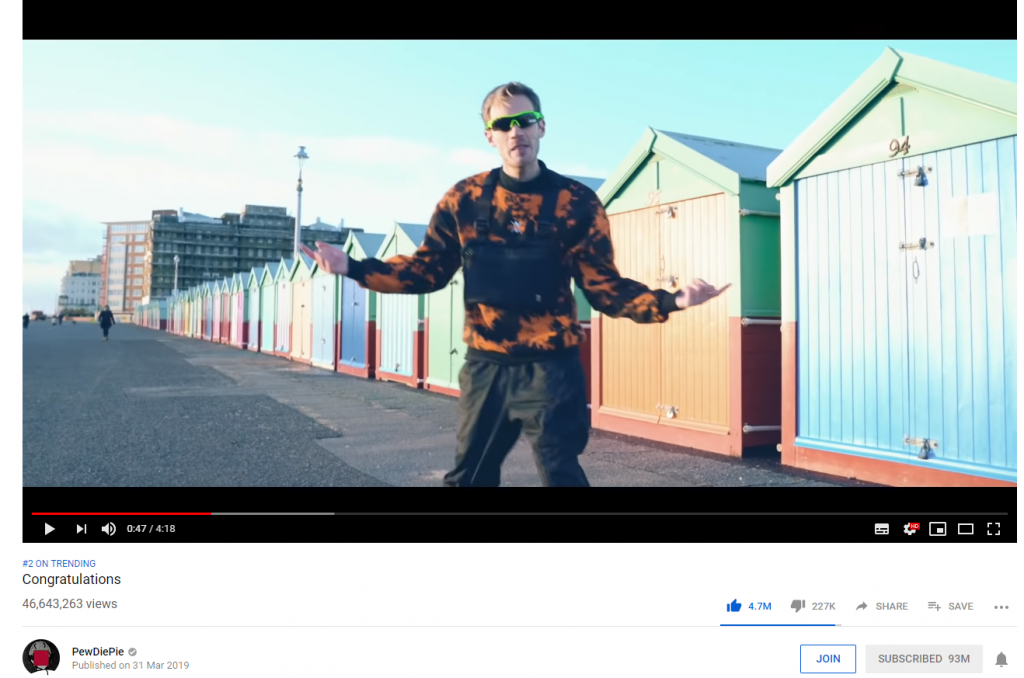 The race is still ongoing, with PewDiePie stating the winner will be the first one to reach 100 million subscribers, an achievement yet unseen on YouTube [if we ignore the auto-generated YouTube channels, that is]. At the current rate, and according to popular website SocialBlade, PewDiePie should be reaching the 100 million subscribers mark in 2 months, at the beginning of June. Meanwhile, T-Series is expected to reach that goal around the same time.
More on this subject:​