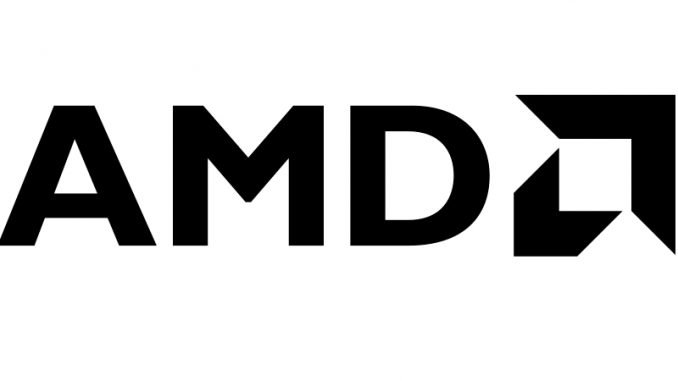 Over the past few weeks, AMD has revealed new products, forming part of their Ryzen line-up. These include new Threadripper and Ryzen Pro CPUs.
Artículo disponible en Español | Article disponible en Français
Around mid-May, AMD launched new Ryzen Pro CPUs with Vega graphics. These chips are aimed at the enterprise market, who need products with high reliability due to the nature of their operations. Some of the main differences between the consumer and the "pro" versions of these chips are longer warranties and guaranteed software stability, as well as higher-quality silicon.

On top of this, these new Ryzen Pro chips also feature Radeon's Vega graphics. There are three Ryzen Pro mobile variants for laptops:

Ryzen 3 Pro 2300U: 4 cores/4 threads, 2.5 GHz base/3.4 GHz turbo, Vega 6 graphics and 15W TDP
Ryzen 5 Pro 2500U: 4 cores/8 threads, 2.0 GHz base/3.6 GHz turbo, Vega 8 graphics and 15W TDP
Ryzen 7 Pro 2700U: 4 cores/8 threads, 2.2 GHz base/3.8 GHz turbo, Vega 10 graphics and 15W TDP
There are also 4 Ryzen Pro desktop variants:

Ryzen 3 Pro 2200G: 4 cores/4 threads, 3.5 GHz base/3.7 GHz turbo, Vega 8 graphics and 65W TDP
Ryzen 3 Pro 2200GE: 4 cores/4 threads, 3.2 GHz base/3.6 GHz turbo, Vega 8 graphics and 35W TDP
Ryzen 5 Pro 2400G: 4 cores/8 threads, 3.6 GHz base/3.9 GHz turbo, Vega 11 graphics and 65W TDP
Ryzen 5 Pro 2400GE: 4 cores/8 threads, 3.2 GHz base/3.8 GHz turbo, Vega 11 graphics and 15W TDP
Three major OEMs have already announced Ryzen Pro mobile based laptops. These include HP, Lenovo and Dell.

At Computex 2018, held last week, AMD has showcased their new Ryzen Threadripper chips. Last year, the company released a 16 core, 32 threads monster, sold for 999$ (which can now be found for 799$ in some places), the Threadripper 1950X, as well as two other variants, one of 12 cores/24 threads (1920X) and an 8 core/16 threads variant (1900X) supporting more RAM than the Ryzen 1800X (also 8 cores/16 threads).

This year, the company decided that 16 cores/32 threads weren't enough anymore and stepped up their game: the 2nd Gen Ryzen Threadripper chips go up to 32 cores/64 threads, which is currently only found on AMD's Server line-up (known as EPYC).

Some people had already suspected AMD was going to release a 32 cores/64 threads consumer CPU, after finding out that the first gen Threadripper chips had 4 proper dies in them, instead of 2, while others didn't think it would happen so soon.

These new chips benefit from the improvements made to the Zen architecture over the past year, with a shrink from 14nm to 12nm (Zen+ architecture), which the recent refresh of Ryzen brought out a few months ago.

Threadripper 2 will feature both 24 cores and 32 cores variants. Both chips are rated at a TDP of 250W, an increase of 70W over last year's Threadripper, who were rated at a TDP of 180W, and will have a base frequency of 3.0 GHz, lower than last year's.

As with the recent Ryzen refresh, these new Threadripper chips are compatible with the existing motherboards, so people owning a Gen 1 Threadripper can easily upgrade to Gen 2 without buying a new motherboard. However, new motherboards will come with a beefier power delivery, for those interested in overclocking.

These new chips can also be air-cooled, but water-cooling is required for overclocking (obviously). AMD expects to release Threadripper 2 to the consumers around Q3 of this year, which could mean around August, as last year. There's currently no pricing available, but it's easy to assume it'll be 999$ or higher (betting on 1 499$), taking in account the current price of the 1950X.

AMD also mentioned a RX Vega 56 Nano edition, but not much was said about it.

Meanwhile, on Intel's side… well, they are not worth mentioning. They did show a 28 core, 10 000$ Xeon (server chip) overclocked to 5 GHz and mentioned some kind of availability, but it turns out it was mostly a scam, made to take the attention away from AMD.