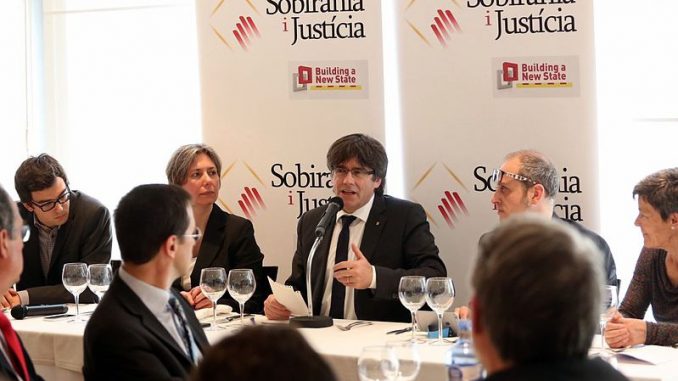 A bit over a week ago, we were told that Puigdemont and the ex-advisers on the run had denounced the judge Llarena in Belgium.
Artículo disponible en Español | Article disponible en Français
The Belgian court has already summoned the Spanish judge, who is currently investigating the case of Puigdemont and the ex-advisers for rebellion, sedition and misuse of public funds. The judge Llarena has to come the 4th September, either personally or by sending a lawyer to represent him.

It's here where the story gets more complex, both for the complaint and for Puigdemont and his friends. The summon to come declare in front of the Belgian court has been sent to the main judge of Madrid, Antonio Viejo, as well as to the Supreme Court. The main judge refused to process the demand in question, as this one not only breaks the European rules, but the Spanish law as well.

The Supreme Court was a bit annoyed by the demand. More than one of the members wonder from time to time how the Belgian and German justice see the Spanish one. It seems they think that Spain is a banana republic or something along those lines, and for that reason they do not respect the European arrest warrant issued by the Spanish judge. Meanwhile, the Spanish justice answers to most of the European arrest warrants issued by these two countries. The current situation is creating distrust between these countries, with the Spanish justice starting to consider the option of not always giving the criminals requested by Brussels and Berlin.

Now, the last thing missing in this case is that the Belgian judge issues a European arrest warrant against Llarena. This wouldn't be surprising, seeing how the justice of a country filled with Muslim terrorists, ETA members and independentists is behaving.
More on this subject: