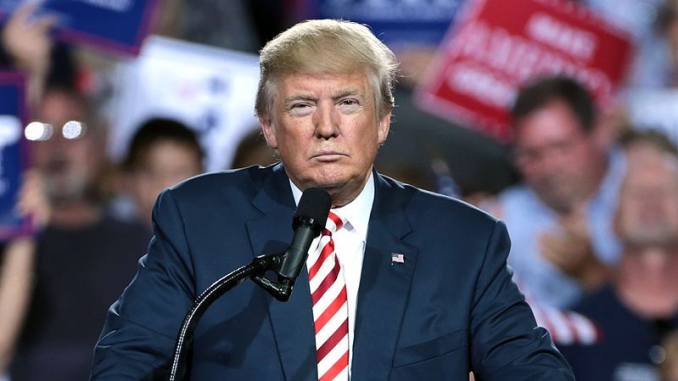 The US President Donald Trump showed, on Twitter, as per usual, a letter he had received from North Korea's… ruler, Kim Jong Un.
Artículo disponible en Español | Article disponible en Français
As the title says, the letter didn't say much. If anything, it didn't say anything at all, yet Mr. Trump still claimed that "Great progress being made!".

Indeed, great progress being made. Let's have a quick look at the letter (screenshot and tweet at the end of this article).

"H.E. Donald J. Trump
President
United States of America

Your Excellency Mr. President,

The significant first meeting with Your Excellency and the joint statement we signed together in Singapore 24 days ago was indeed the start of a meaningful journey.

I deeply appreciate the energetic and extraordinary efforts made by Your Excellency Mr. President for the improvement of relations between the two countries and the faithful implementation of the joint statement.

I firmly believe that the strong will, sincere efforts and unique approach of myself and Your Excellency Mr. President aimed at opening up a new future between the DPRK and the U.S. will surely come to fruition.

Wishing that the invariable trust and confidence in Your Excellency Mr. President will be further strengthened in the future process of taking practical actions, I extend my conviction that the epochal progress in promoting the DPRK-U.S. relations will bring our next meeting forward.

Kim Jong Un
Chairman of the State Affairs Commission
Democratic People's Republic of Korea
Pyongyang, July 6, 2018"

Well. "H.E." usually stands for "His Excellency", so between that one and the next few "Your Excellency", Mr. Kim Jong Un praised Mr. Trump 6 times. The 2nd and 3rd paragraphs basically say the same, but in different words, and even there, they don't mean or say much, apart from reiterating a future positive relationship between the US and North Korea, although leaving it at that and not saying more. The first paragraph can be ignored, and the 4th/last paragraph talks of hopes of a future meeting between both countries but leaves it at that.

It is true that under Mr. Obama's presidency, no "real" progress was made, with no dialogue or meetings, and just threats, but if just receiving an empty letter that praises the president can be counted as "progress", then we are very far from the denuclearization of the Korean peninsula.

A few days earlier, Mike Pompeo, US Secretary of State, visited North Korea to talk with government officials about denuclearization, but didn't get to meet with their leader, Kim Jong Un. According to various reports, this one was instead visiting a potato far, which is rather curious. 
A very nice note from Chairman Kim of North Korea. Great progress being made! pic.twitter.com/6NI6AqL0xt

— Donald J. Trump (@realDonaldTrump) July 12, 2018