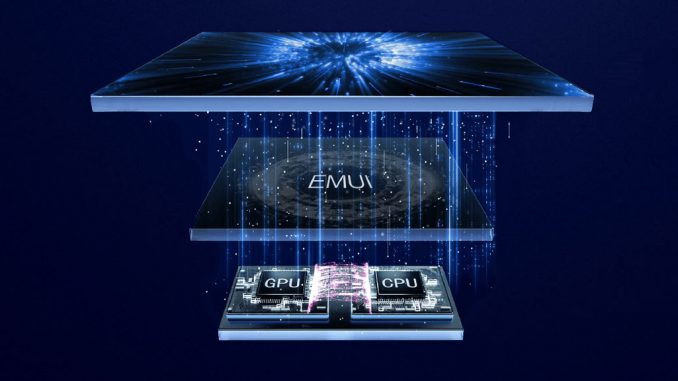 First released via Honor, Huawei has announced the update will be released on their phones too.
Artículo disponible en Español | Article disponible en Français ​
Huawei has announced some of their smartphones would be getting the GPU Turbo tech in an EMUI update, showing a calendar with the estimated timeframe.

According to Huawei, GPU Turbo improves graphics and battery drain while playing specific titles. This is done by optimizing/reorganizing the way the system handles resources. Huawei's claim is that their tech delivers a boost of up to 60%, while reducing battery consumption by up to 30%.

GPU Turbo will be releasing in August on the Mate and P20 series, improving graphical processes by up to 60% while reducing the SoC energy consumption by up to 30%. This shouldn't be misunderstood with "framerate will increase by 60% while reducing 30% energy consumption". It actually means we can expect more consistent framerates while consuming slightly less battery, giving the user a smoother and longer gaming experience.

The only negative part of this new tech is that it has to be applied to the games directly. Initially, only PUBG Mobile and Mobile Legends: Bang Bang will be optimized, with other games announced in the future. In other words, it is similar to what GPU manufacturers such as Nvidia and AMD do, who optimize their software for specific popular titles and released such optimizations regularly via new drivers.

This is the calendar for Huawei devices:

August: Mate 10 (Mate 10/Mate 10 Pro) and P20 (P20/P20 Pro) series, Porsche Design variants (Mate 10 Porsche Design/Mate RS)
September: Mate 10 Lite, Nova 2i, P Smart, P20 Lite, Y9 2018
November: Mate 9/Mate 9 Pro, P10/P10 Plus
And here's the calendar for Honor devices:

August: Honor 10
September: Honor 9 Lite, Honor View 10, Honor 7X
November: Honor 8 Pro, Honor 9
We can confirm that GPU Turbo has already been delivered to the P20 Pro and Mate RS, together with July's Google security patch.
More on this subject: