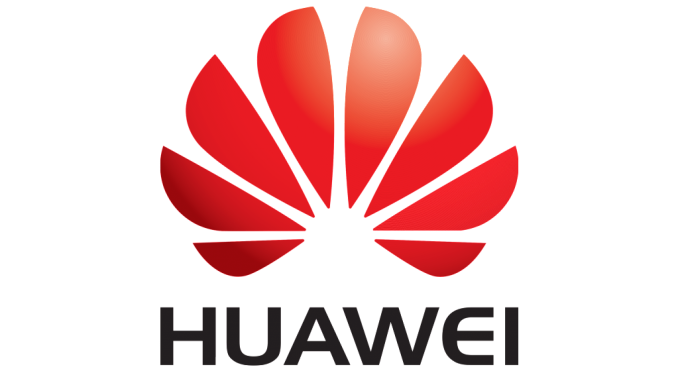 During this month of September, Huawei Belgium has various promotions, covering some of their products.
Artículo disponible en Español | Article disponible en Français
To incite customers to buy their products, Huawei offers some gifts. These promotions, valid during the month of September of this year (2018), cover four products: the P20 Lite, the P20, the P20 Pro and the Mediapad M5.

For the P20 Lite, a midrange smartphone from Huawei originally costing 369€, and now available for 329€ at the Huawei Experience Store in Brussels, the company offers Bluetooth earphones, valued at 59€. The earphones, the "Bluetooth Headset" from Huawei, are, as mentioned, earphones without a cable, allowing the user to do sports without having to worry about the cable.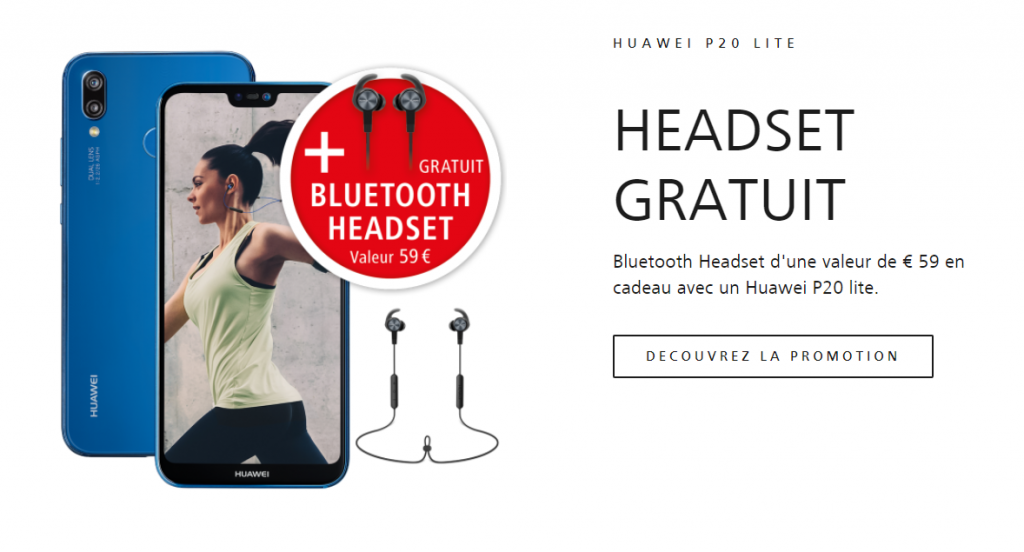 The P20 and the P20 Pro, both high end smartphones, come with wireless earphones from Huawei, the FreeBuds, valued at 159€. At the Huawei Experience Store, the P20 costs 649€, while the P20 Pro costs 899€. The FreeBuds are earphones very similar to Apple's AirPods. Huawei talks of 10 hours of battery life, which is more or less what you get, and they come with silicone earbuds for more comfort. The silicone earbuds can be changed to other sizes, and the box includes others. It is also strongly recommended to update the software of the FreeBuds via Huawei's dedicated application. The latest update improves the sound quality, as well as some other small issues.
Finally, the Mediapad M5 10.8 inches is also on promotion. Costing 399€, this new tablet from Huawei, released at the beginning of the year, comes with a Bluetooth keyboard as a gift, valued at 129€. This keyboard is indeed an accessory from Huawei, but it is not manufactured by the company directly. In Belgium, the keyboard layout is AZERTY.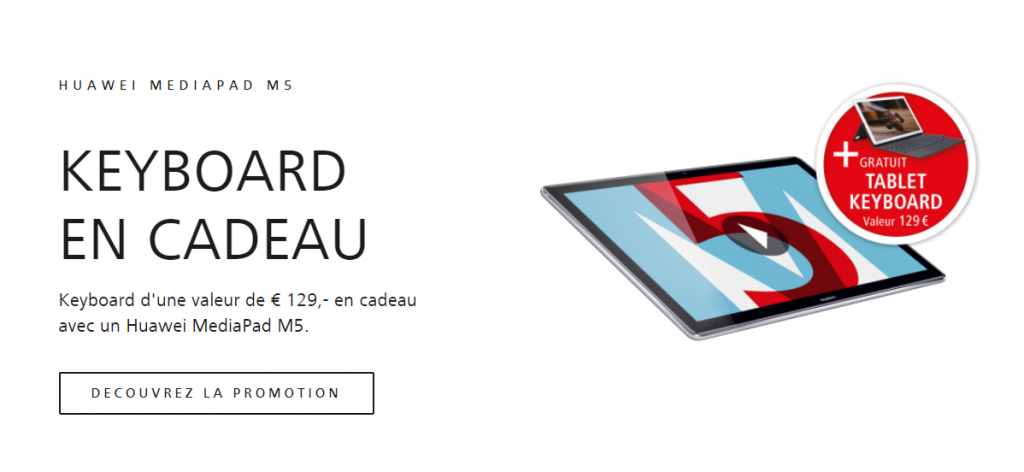 To have access to these promotions, you just have to buy a product from Huawei (covered by the promotion, obviously) during the period of the promotion (between the 13th August and the 30th September) and then fill and send your dossier through Huawei's promotions website. Obviously, you'll need a proof of your purchase, so keep your receipt. If your dossier is properly filled, you should receive the product at your place within 6 weeks.

The promotions in question are available in Belgium until the 30th of September, except on Bol.com. If you are in Brussels, we strongly recommend you go to the Huawei Experience Store, where the employees will be able to give you extra help concerning your purchase if need be, and, afterwards, will treat you as a VIP client, giving you priority for reparations and such. Please note that they are not in charge of distributing the promotions, so do not expect to leave the shop with the earphones or the keyboard. Some of the employees at the Huawei Experience Store speak English and can therefore take care of English speakers just fine.
PS: This article is not sponsored by Huawei.