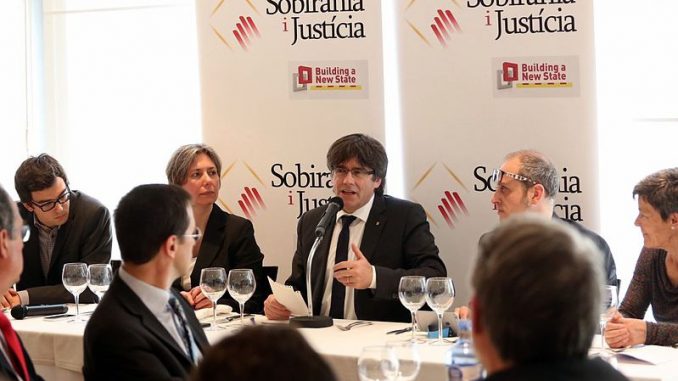 Llarena's lawyer has asked to push back the debates on the case to the 25th September, instead of the 4th September.
Artículo disponible en Español | Article disponible en Français
Originally, the judge Llarena had to be present, or be represented, the 4th September, in front of the civil court in Brussels, for the case opposing him to Puigdemont and the four ex-advisers on the run. Afterwards, we learnt that the Spanish state had hired the Belgian law firm Liedekerke Wolters Waelbroeck Kirkpatrick and the lawyer Hakim Boularbah, expert in international disputes, in order to defend the Spanish Supreme Court magistrate. The defence of the Spanish magistrate asked for the debates to be pushed back to the 25th September, to give more time to the defence to learn about the dossier and prepare it, on top of resolving some legal issues with the Spanish state.

The defence has also asked, taking in account of the gravity of the situation, to have three judges assigned to the case, instead of the usual one. It is estimated that the case could take a long time to be resolved, with some expecting a result in 2019, knowing that the courts in Brussels are overflowing with cases. Others mention that, taking in account the mediatization of the case, of the people involved and the pressures surrounding the case, things could go faster than usual.
​More on this subject:​