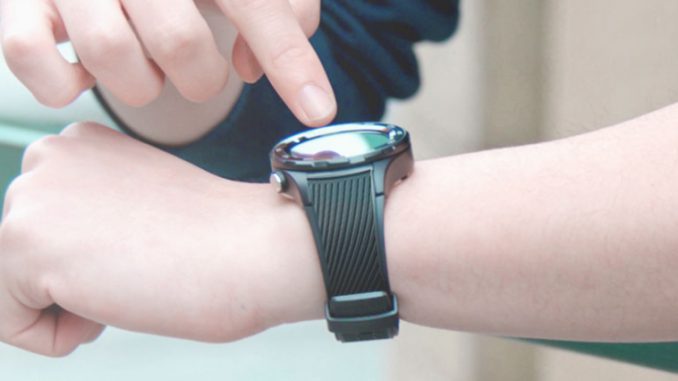 After a very long wait, Qualcomm has finally announced a new chipset for smartwatches. 
Artículo disponible en Español | Article disponible en Français
For a very long time now, there were no new chipsets for smartwatches, forcing most manufacturers to use the last chipset, the Snapdragon Wear 2100. But now, finally, over 2 years later, Qualcomm has decided to release a new one. The new chipset is called the Snapdragon Wear 3100 and can already be found in a few smartwatches that will launch soon, coming from more traditional watch companies such as Louis Vuitton and Montblanc.

The new chipset is, obviously, better than its processor, promising longer battery life, thanks to a change in its architecture. Previously, smartwatch chipsets were regular chipsets used for smartphones but shrunk for the watches, meaning they were not optimized. This new chipset has been designed with smartwatches in mind, thus being optimized for the use. To handle most basic tasks, such as showing the hour, a new secondary low-power processor is used, using a lot less power. The process used is a 28 nm one, which, seeing PC CPUs are already available in 7 nm and Huawei's Kirin 980 SoC is available in 7 nm, is a bit strange.

The new chipset was developed in cooperation with Google and optimized for Wear OS. Wear OS is also getting an update, making it easier to use and navigate.

With the new chipset, Qualcomm talks of 15 hours of autonomy on sport watches using a 450mAh battery and with the GPS and sensors on. Meanwhile, more basic smartwatches should be able to handle 30 days of use with a 340mAh battery. By "basic", Qualcomm probably means just displaying the hour. The new chipset should represent up to 12 more hours of autonomy compared to smartwatches using the Snapdragon Wear 2100. Various versions of the Wear 3100 will be available to manufacturers, featuring a mix of 4G/LTE, Bluetooth and Wi-Fi support, as well as GPS.