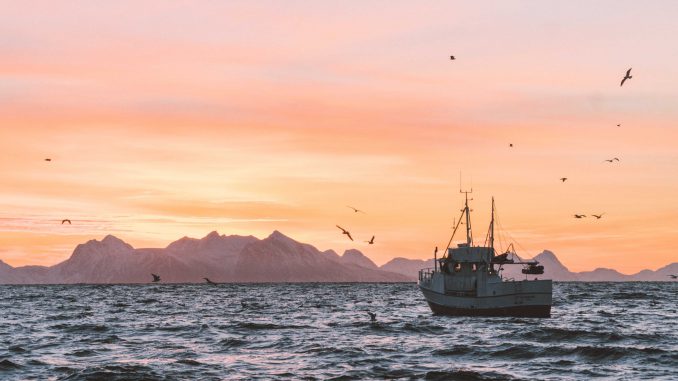 The ship "Aquarius", used by NGOs to rescue immigrants from the Mediterranean Sea, has seen its flag revoked, losing the ability to continue operating. 
Artículo disponible en Español | Article disponible en Français
The "Aquarius", a ship managed by two different NGOs, made the headlines at the beginning of this years' summer, in June 2018, as the ship was left stranded at sea for a few days, having no access to Italy's ports. After heavy mediatization of the case, Spain accepted welcoming the ship, allowing it to unload the roughly 630 immigrants it had rescued close to Libya's coast.

In the week of the 24th of September, Panama revoked the flag from the Aquarius. Flags represent the country in which the ship is registered at and has to abide by that country's laws. Furthermore, every merchant ship must be registered with a country, and is therefore not allowed to navigate if it doesn't have one. On top of this, taxes also depend on the country of registration. Panama has, surprise, none.

According to Panama's authorities, the reason for revoking the flag from the Aquarius is pressures coming from the Italian government, although this one denied the claim. This is the second time the ship loses its flag, having lost its Gibraltar one in August 2018.

The Aquarius is the last private rescue ship operating close to Libya's coast, regularly rescuing immigrants. When the NGOs were notified of the revocation of the flag, around 60 rescued immigrants were aboard.

As per usual, the answer from the NGOs were filled with emotional manipulation and threats towards European governments. Supposedly, by stopping and criminalizing the "mission" of these organizations, hundreds of men, women and children will join the "graveyard" that the Mediterranean Sea has become. The NGOs thus demand that European governments grant them a flag to continue with their "mission". Ships rescuing immigrants close to the coast of the countries they depart from have made some suspicious, with the Italian government seizing the "Iuventa" in 2017, a ship run by a German NGO, accusing it of collusion with traffickers.

Italy's ports remain closed to the ship, forcing the NGOs to beg to be able to dock in the French port of Marseille, while heading towards it. The French authorities have, at the time of writing this article, not yet given the permission, and demand solidarity from other European members for the docking of the ship to the closest port and to take part of the immigrants.
More on this subject:​