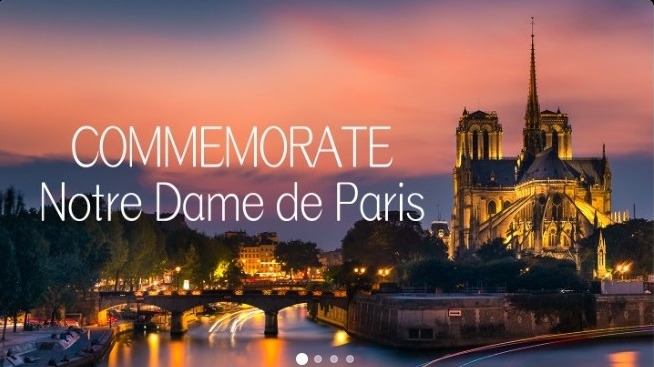 After the cathedral of Notre-Dame de Paris burned down the 15th of April, various events have taken place, with Huawei joining the commemoration.
Artículo disponible en Español | Article disponible en Français
The past 15th of April, French cathedral Notre-Dame de Paris, located, as the name implies, in Paris, burned down, probably due to an accident. Since then, various commemorative events have taken place. Huawei has joined said commemorative events, by promoting a series of Notre-Dame based themes on its "Themes" application.
Users can select one of the 15 themes available, and apply it as wallpaper, either for the background of the screen or the screen lock, or both. These 15 wallpapers are free of charge.
The application Huawei Themes comes pre-installed on most Huawei devices, and allows users to download new themes to customize their phone, changing things such as the background of the screen, screen lock, icons of applications and even the text style. Some themes are just wallpapers for the device, while other themes come with icon packs that change entirely the look of the device, as can be seen below:
It is also possible to download "live" wallpapers, which are moving images. Finally, themes are divided between free ones and paying ones, developed by EMUI and thousands of designers.