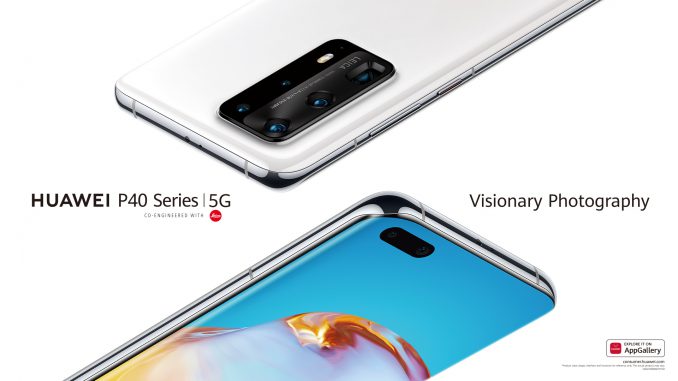 Huawei's latest flagship phones are already up for pre-order in various countries, such as in Belgium.
Artículo disponible en Español | Article disponible en Français
2 days ago, Huawei introduced their new flagship series, the Huawei P40 series, raising, once again, the standards of mobile photography, with multiple improvements to the quad-camera set-up introduced last year on the P30 series. Of course, this time around, the big elephant in the room is the lack of Google Mobile Services or Google apps on the devices, with Huawei instead using their own services, Huawei Mobile Services. Huawei has also included various other applications that they recently launched, palliating this lack of Google services, such as Huawei Music, Video or Reader, as well as general improvements to their EMUI10 Android skin, with the introduction of EMUI10.1.
Coming back to the pre-orders in Belgium, customers interested in acquiring one of the manufacturer's latest phones can do so now, through various retail stores, such as Fnac, Krëfel or Vanden Borre. As a reminder, the Mate 30 Pro did eventually launch in Belgium, in January of this year, but was, and still is, only available through the Huawei Experience Store in Brussels. At the same time, the P40 series costs the same as the P30 series did, or, in other words, their price has dropped, as they should have retailed for 100€ extra each. This price "drop", or "stagnation", can be attributed to the lack of Google Mobile Services, although, ultimately, it should be seen as a positive thing.
Starting with the cheapest model, the P40 Lite, which was already available in various other European countries, can be purchased for 299€, a steep drop from the 370€ the previous generation, the P30 Lite, costed. Furthermore, those interested will be getting a Huawei Band 4 Pro as a gift, valued in 79€, with this promotion running from the 27th of March to the 31st of May 2020. On top of this, and as mentioned in a previous article, customers will also be getting 15GB of free storage on Huawei's Mobile Cloud, for 12 months. With this free storage, users can safely backup their pictures, contacts or calendar entries:

Features-wise, the P40 Lite packs quite a lot of novelties. Starting with the screen, we have a 6.4" LCD display, with a rather usual resolution of 2310*1080p. The punch-hole selfie camera is 16MP, while on the back we find a quad-camera set-up, with a main camera of 48MP, an ultra-wide-angle camera of 8MP, a 2MP camera for bokeh and a 2MP camera for macro shots. On the side, we find a fingerprint reader on top of the power button, as seen on the Nova 5T. The phone is powered by Huawei's Kirin 810, a powerful mid-range processor, and we find a huge 4200mAh battery, which should be enough for over a day of heavy use. This battery can be charged from 0 to 70% in only 30 minutes, thanks to Huawei's 40W SuperCharge, the same that can be found on high-end devices of the brand, such as the P30 Pro or the Mate 30 Pro. In terms of storage, we have 6GB of RAM and 128GB of internal storage, expandable with Huawei's Nano Memory cards, up to 256GB. The phone features EMUI10.0.1 out of the box, is compatible with 4G, has Bluetooth 5.0 and has a headphone jack. Lastly, for colours, the P40 Lite is available in three different colours, being Crush Green, Midnight Black and Sakura Pink.
Moving on to the P40, this one retails for 799€, and comes with a free Huawei Watch GT2, as well as 50GB of free storage on Huawei's mobile cloud, for, once again, 12 months. The Watch GT2 has a value of 249€, and customers can pick the colour they prefer from the two models available:

In terms of specifications, and starting with the processor, we find the Kirin 990 5G, launched in September 2019 and initially featured on the Mate 30 series. This time, there's no 4G-only version, although, ultimately, this doesn't matter for most people, as 5G networks are not widely available yet. Regardless, the Kirin 990 5G remains a powerful processor, being enough to have a good experience in mobile games or heavy applications. Battery-wise, we have 3800mAh, with Huawei's 22.5W SuperCharge, and no wireless charging. Both the battery capacity and charging speed are a let-down, if compared to the P40 Lite or P40 Pro, although the regular P series has always been quite compact and thus having a smaller battery. Regardless, we also have a 6.1" OLED display, with a resolution of 2340*1080 pixels, an IP53 rating, 8GB of RAM and 128GB of internal storage, expandable with Huawei's Nano Memory cards, up to 256GB. The device runs EMUI10.1 out of the box, featuring the various software improvements made by the company since the launch of EMUI10. In terms of colours, we have three choices, being Black, Blush Gold and Silver Frost.
Now, for the most important part of this phone, the camera. On the back, we find a 50MP "ultra-vision" camera, with a 1/1.28" sensor, using the RYYB colour filter array introduced on the P30 series, which captures more light overall, allowing for better shots in the dark. We then have a 16MP ultra-wide-angle camera, and an 8MP telephoto camera, allowing for x3 optical zoom, x5 hybrid zoom and zooming up to x30. On the front, Huawei has placed two cameras in a "pill"-shaped hole, with a 32MP main camera, and an IR camera for safer face unlock. Of course, as per usual, all of the cameras benefit of Huawei's AI features, allowing for perfect shots in pretty much all occasions.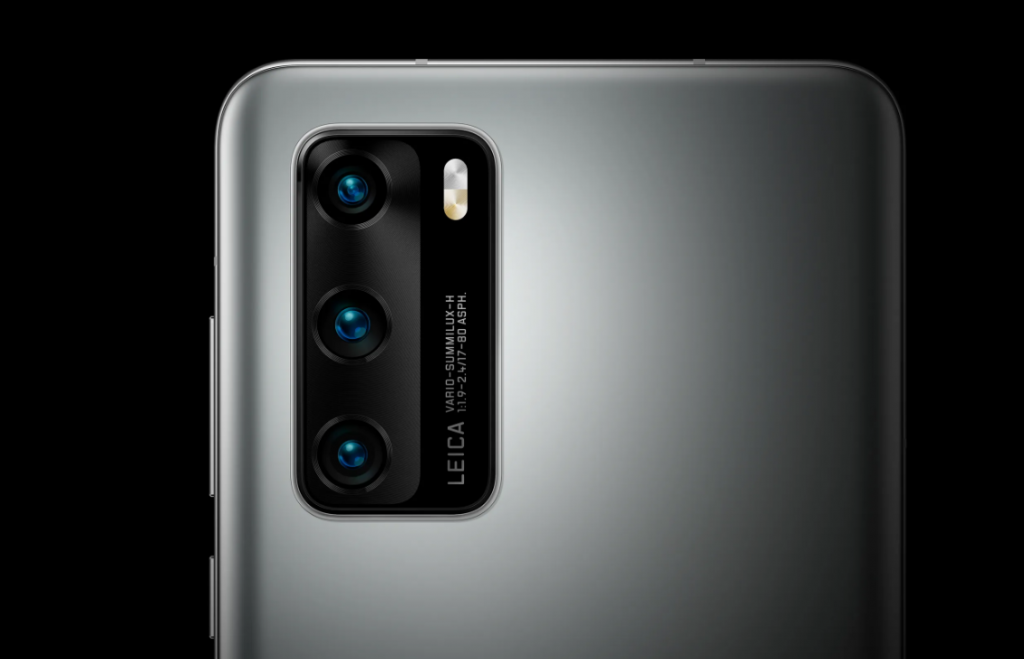 For the P40 Pro, Huawei is charging 999€, the same price as the P30 Pro a year ago. The promotions for the P40 Pro are the same as for the P40, coming with a Watch GT2 valued in 249€ and 50GB of free storage on Huawei's mobile cloud for 12 months. Specifications-wise, the device is powered by the Kirin 990 5G, has 8GB of RAM and 256GB of internal storage, expandable to up to 256GB with Huawei's Nano Memory cards. The OLED display is 6.58", with a resolution of 2640*1080 pixels and a refresh rate of 90 Hz. Battery-wise, we find a 4200mAh battery, with 40W SuperCharge, 27W wireless charging, just as on the Mate 30 Pro, and 27W reverse wireless charging, which can be used to charge other smartphones or accessories such as the FreeBuds 3. Lastly, the device is IP68 rated, comes with EMUI10.1 out of the box, features Bluetooth 5.1 and has NFC. Colours-wise, in Belgium, it is possible to find the P40 Pro in Black, Blush Gold and Silver Frost.
For the camera, Huawei has stepped-up their game once again, with a 50MP main camera using a RYYB sensor, a 40MP ultra-wide-angle camera and a 12MP telephoto camera, on top of the ToF camera previously used on the P30 Pro. This 12MP telephoto camera results in a x5 optical zoom, a x10 hybrid zoom and a maximum zoom of x50. On the front, we find the same configuration as on the P40, being a 32MP front camera and a depth camera.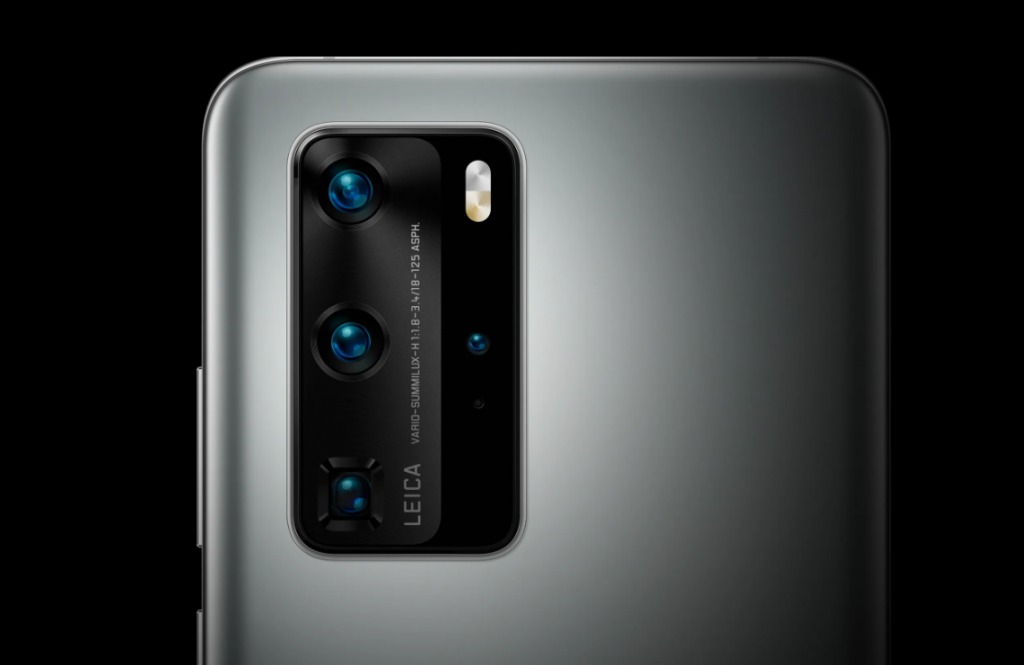 Lastly, and as we covered in a previous article, the Huawei Mate Xs is also available for purchase in Belgium. While the device was initially supposed to launch on the 20th, due to the current coronavirus pandemic in Europe, this release was pushed back, until now. Both Vanden Borre and Krëfel have the foldable for purchase, with shipments starting in the first days of April. Contrary to Spain or Italy, the manufacturer is charging 2 499€ in Belgium, and not 2 599€. Sadly, apart from the 50GB of cloud storage for 12 months, the device has no gifts or promotions, which is a shame, as other markets such as France or Italy received the leather case as a gift.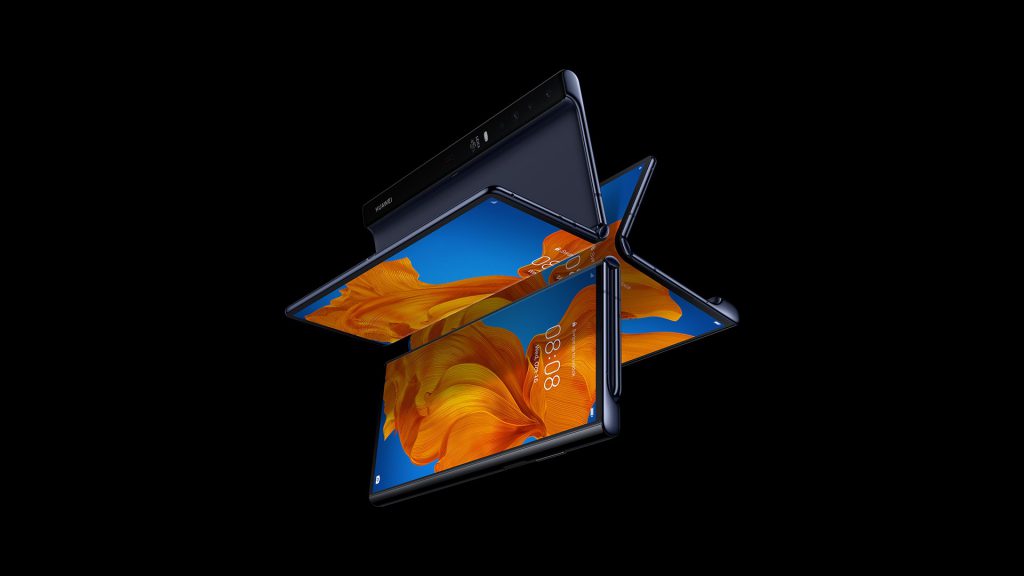 Those interested can find the various devices and promotions by going to the different online stores, linked below. Please note that none of these links is affiliated and that we are not sponsored by Huawei for this article:
More on this subject:​