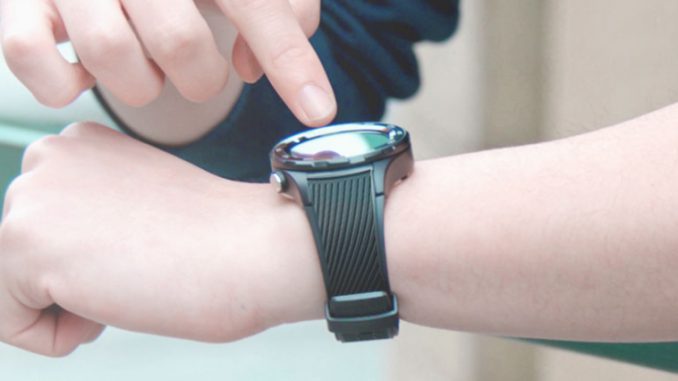 Huawei hasn't released a smartwatch in a while, with the latest one being the Huawei Watch 2 (2018), an updated version of the Huawei Watch 2 of 2017.
Artículo disponible en Español | Article disponible en Français
A few months ago, Huawei released the Huawei Watch 2 (2018), an updated version of the Huawei Watch 2 released in 2017, only adding two options: nano-SIM and e-SIM. Huawei hasn't really hidden they have been working on a new watch, with Richard Yu mentioning in a few events and interviews they were not in a hurry and would release a new model when the appropriate time came. On top of this, Mr. Yu also mentioned the Watch 2 was selling quite well, so there was no pressing need to update the line-up. In a recent interview dating from IFA2018, Mr. Yu also mentioned that there would have to be significant advances to smartwatch technologies for them to release a new one, making the situation even more confusing.
This could obviously be interpreted as… when Qualcomm updates its Snapdragon Wear chipsets, the latest one being the Snapdragon Wear 2100… until recently. Qualcomm has just announced the Snapdragon Wear 3100, a new chip dedicated to smartwatches, promising better battery life than the Wear 2100 chipset. According to Qualcomm, new smartwatches with similar batteries could last between 4 to 12 hours longer. Google has also updated its Wear OS, making it easier to navigate.
​There has also been a number of leaks concerning a possible Huawei Watch, passing through various certification agencies. The leaks mention a 410mAh battery, support for NFC, GPS and a USB Type-C connection, as well as Bluetooth support. The new watch may be called "Watch GT" (codenamed "Fortuna") or "Huawei Watch X" and have a circular 1.4" AMOLED display with a resolution of 454*454 pixels.

On top of this watch, a fitness tracker may be released too, named "Huawei Terra". The display should be a 0.95" AMOLED display with a GPS and a heart rate tracker.

Both watches should be water resistant, although the Watch 2 was already water resistant, so it wouldn't make sense if the new ones weren't.

Curiously, Huawei has applied for 4 different trademarks in the EU at the EUIPO (European Union Intellectual Property Office), for 4 different smartwatch names:
The first three were filed at the end of August 2018 and have yet to be granted, with the "Huawei Watch X" name having been filed in the middle of September 2018.
Some say Huawei will unveil the new watches in London on October 16th together with the new Mate 20 series, as well as new Freebuds, the Freebuds 2 Pro.
​More on this subject:​