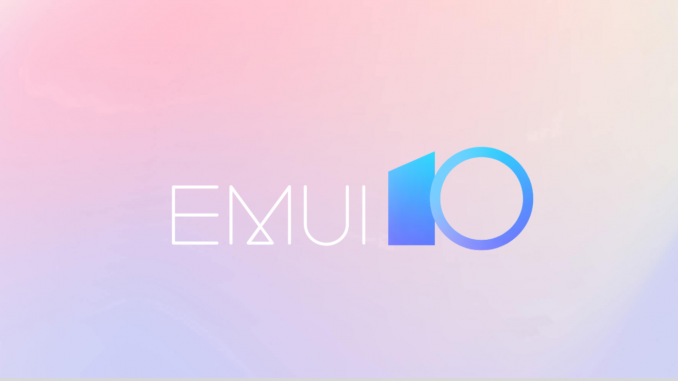 Huawei's Mate 10 Pro has finally received the long-awaited EMUI10 update.
Artículo disponible en Español | Article disponible en Français
After months of waiting and numerous delays, Huawei's Mate 10 Pro has finally received the EMUI10 update, bringing the latest improvements made by Huawei to Android and the user experience to one of their older flagships. While the Mate 10 Pro has not aged very well, especially camera-wise, due to the release of the P20 series some 6 months later, this device was the first to sport the Kirin 970, which came with a dedicated NPU, being the first of its kind in the smartphone industry, and reaffirming the manufacturer's leadership in research and development.
However, in recent times, the Mate 10 Pro has been, for some reason, "abandoned" by the brand, with the last major update dating from the end of January 2020, and being the security patch for December 2019. We did eventually receive a minor system patch two weeks ago, but, in these past six months, no security patches were released, with many other users being in the same situation.
Coming back to this new update, the EMUI10 variant on the Mate 10 Pro only includes some of the new features, such as the new design of the user interface, new animations, GPU Turbo and more security and privacy. Furthermore, we find some new additions, such as a dropzone for AppAssistant, the new Huawei Assistant, which can be used instead of Google's Feed, as well as the Huawei Browser, being a rather nice alternative to Chrome or third-party browsers. This update also included a second patch, which improves system compatibility with some third-party applications, patch that other devices have also received. Lastly, this update also included various security patches, up to the 1st of April 2020.
This patch changes the version from BLA-L29 9.1.0.345(C432E6R1P12patch01) to BLA-L29 10.0.0.159(C432E5R1P3) and is 4.37 GB in size. This update also includes a second package, changing the version to BLA-L29 10.0.0.159(C432E5R1P3patch02).
The patch notes read as following:
EMUI 10.0 is designed to further streamline and enhance the quality of your user experience. It provides users with a whole new, fine-tuned user interface designed to facilitate a smoother and more intuitive user experience. Enhanced data and privacy protection also brings you a more secure experience.
User interface: intricate and breathtaking
Magazine Design

Incorporates a magazine-style layout, for a more comfortable and authentic reading experience.

Morandi Colour

Understated grey tones make for a gentler and more comfortable display.

Animations

Dynamic, naturally-based animations for page transitions, app launches, and other scenarios.
Performance: stable and smooth
GPU Turbo

Improves the smoothness and stability of the system when playing games.

Phone Clone

Improves the connection and cloning speed.
Security: more secure data and privacy
Formally verified microkernel

Users Huawei's own self-developed microkernel design, certified as the most secure OS kernel for commercial use.

Distributed technology

Improves security when connecting to other Huawei devices, as well as when transferring files between and storing data on other Huawei devices.

Privacy protection

Supports app sandboxing capabilities for standardised app permission management and more secure data and privacy protection.
Media and entertainment: more fun
AppAssistant dropzone

Adds a dropzone for AppAssistant, allowing you to quickly access services such as game acceleration and do-not-disturb.
[HUAWEI Assistant]
Adds HUAWEI Assistant to the home screen, providing smart reminders, personalised news, and other content relevant to you.
[Apps]
Adds the HUAWEI Browser app, providing you with secure and convenient web browsing and searching services.
As mentioned earlier, this update also included a second package. The patch notes for this second update read as following:
This update improves system compatibility with certain third-party apps.
The manufacturer has yet to confirm whether the Mate 10 Pro will be receiving the new version of EMUI10, EMUI10.1, which is currently being rolled out to various recent devices, as far as the Mate 20 series, with likely more models added to this list in the coming months. If we take last year's EMUI9.1 roll-out, both the Mate 10 and P20 series should be receiving EMUI10.1 this summer, with this update being the last major system update these devices will be getting, outside security patches and other updates fixing minor bugs. However, nothing has been officially confirmed yet.
More on this subject:​