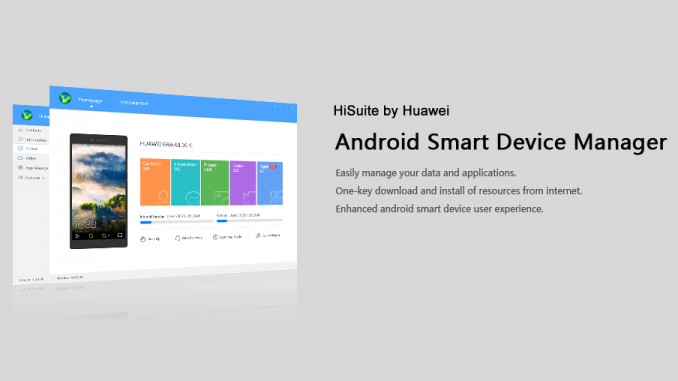 Huawei's PC tool HiSuite has just received a new update, fixing security issues.
Artículo disponible en Español | Article disponible en Français
Huawei's PC tool HiSuite is a great tool for those needing to back up their Huawei phones or restore a previous backup on their device after a failed update or loss of data. HiSuite also allows users to update their devices via the system updater, downgrade to previous EMUI variants if needed (and if supported, as not all models support downgrading) and even reinstall the operating system in case of an update causing issues.
A previous update, 9.1.0.303_OVE, had already fixed some security vulnerabilities in the "System recovery" function. It would seem this fix was not enough, as now Huawei has released 9.1.0.305_OVE, with the patch notes reading as follows:
The new version mainly fixes security vulnerabilities in the "System recovery" feature of HiSuite. If you do not update to the new version, the System recovery feature will be unavailable. Under this scenario, when your phone fails to start up properly, HiSuite will be unable to offer assistance.
Therefore, we strongly recommend that you proceed with the update.
An update before 9.1.0.303_OVE, 9.1.0.300_OVE, had fixed, according to Huawei's PSIRT, a DLL Hijacking Vulnerability. Most likely, this update introduced the HiSuite looping bug, where when connecting some devices, the application would try to connect and install HiSuite on said devices, but failed each time. This bug was easy to fix manually, by revoking HiSuite's HDB authorisations in the phone settings then going again through all the steps to authorize HiSuite and the phone to communicate.
This new HiSuite update is offered to users automatically as soon as opening the application.
More on this subject:​