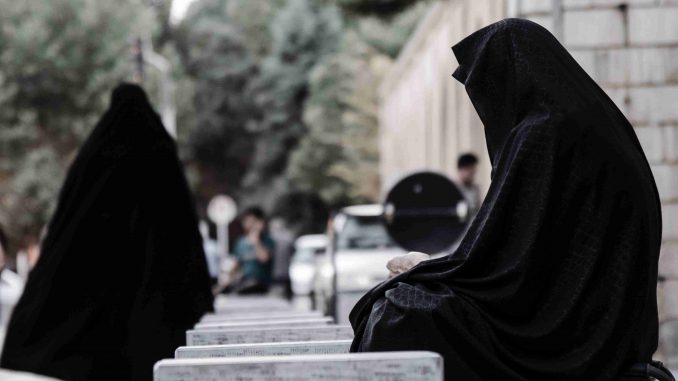 In August, a ban against face veils went into effect in Denmark, mainly affecting Muslim women wearing the niqab and burka.
Artículo disponible en Español | Article disponible en Français
At the beginning of August, the ban against wearing face veils in public, approved a month earlier by the Danish Parliament, went into effect, amidst protests from Muslim organizations and other rights associations. During one of these protests, the 1st of August, a policewoman was photographed hugging a person wearing a niqab, essentially failing to apply the law.

As mentioned in our previous article, published in June of this year, the Police were unsure on how to apply this new law, and initially considered taking the person wearing a veil either back home or to the police station, while a member of their family came to pick them up. The fines vary from 1 000 DKK [~130€] for the first offense, to 10 000 DKK [~1300€] for the fourth offense.

Already back in August, during a fight in a shopping centre in Hørsholm, a woman was fined 1 000 DKK for wearing the niqab, and asked to leave the public area, meaning the police in this case decided to apply the law.

It is unclear what will happen with the policewoman, who's currently under investigation after a complaint against her was made, as the duty of the Police is to apply the law, and not hug the protesters who are breaking said law.
More on this subject:​