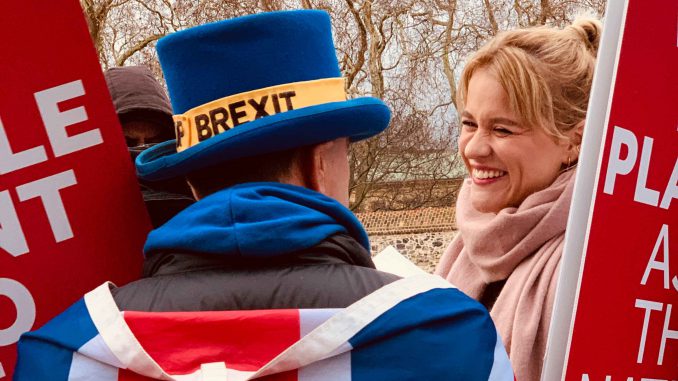 Saturday 20th of October, a march was organized in London, gathering over half a million people, demanding a final say on the Brexit deal.
Artículo disponible en Español | Article disponible en Français
​In June, some 100K people marched in London against Brexit, demanding a final say on the Brexit deal. A similar march took place Saturday 20th of October in London, but this time, the march attracted over half a million people. This march, named "People's Vote March", went to London's Parliament Square, and was supported by some Members of the Parliament (MPs), as well as London's mayor, Sadiq Khan.

Some estimates say up to 700K people took part in the march, although usually estimates are inflated, leaving the "over half a million" people figure more accurate. The authorities were unable to provide an estimate. In any case, managing to gather over half a million people for a protest of this kind is a rare sigh, telling quite a lot about how the current Brexit negotiations are going.

Just as last time, Theresa May had specified a few days earlier that there would be no second referendum on whether to remain in the EU or not, and no referendum on the final deal for Brexit.

Meanwhile, the losers and cry-babies over at UKIP, still living in the Glory days of the long-gone British Empire, were crying over the rally, posting hateful and stupid messages for a while, such as this one, which, frankly, are rather amusing to read:
Contrary to our articles about Tusk and cherry-picking, or Hunt's "Soviet Union", we will not be looking into these claims, due to how funny they sound. 
More on this subject:​