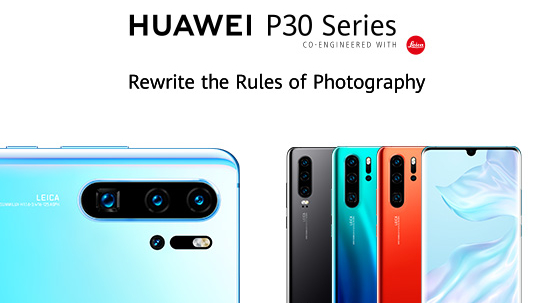 Huawei has decided to make two entirely different devices and call them both "P30 Lite", which could be confusing for customers.
Artículo disponible en Español | Article disponible en Français
Huawei's P30 Lite is not yet out in most countries, contrary to last year, where the P20 Lite was on sale even before the official launch of the P20 series. This time, the small brother of the P30 and P30 Pro has been delayed by close to a month and should be coming out in the next few days in most European countries, such as Belgium or the UK.
But, curiously, two versions are available: one of them has a 48MP camera, while the other one settles for a 24MP camera while getting a better selfie camera. These two versions are as following:
48MP+8MP+2MP for the back camera, 24MP selfie camera
24MP+8MP+2MP for the back camera, 32MP selfie camera
The second version, which exchanges the 48MP camera for a better selfie camera, sports the same selfie camera as the P30 and P30 Pro, being 32MP and having an aperture of f/2.0.
The rest of the specifications between both models are the same, with each having a single and a dual SIM variant and being available in various colours.
It seems each country advertises a different one, with the UK getting the 48MP variant. But if each country received a specific version, this would not be an issue. The problem appears when both models are available in the same country, such as in Belgium, where some shops sell the 48MP variant while others sell the 24MP version.
This is a very curious move by Huawei, which might create unnecessary confusion. To top it all off, it is unclear how to recognize each specific variant, as Huawei's regional websites only mention "MAR-L21A" (dual SIM) and "MAR-L01" (single SIM), without giving the proper code for each variant. A different site lists "MAR-L01A" (single SIM) and "MAR-LX1A"/"MAR-LX21A" (dual SIM) as the model having the 48MP camera, while the 24MP camera is supposedly found on the models "MAR-LX1"/"MAR-LX1M"/"MAR-L21" and "MAR-L21M", all of which are dual SIM. These variants have the 32MP selfie camera. For those wondering, "MAR" stands for Marie Claire.
Here's the updated spec list of the P30 Lite that will be available in Europe:
Kirin 710 (AI capabilities)
4GB of RAM
128GB of internal storage, expandable with microSD cards up to 512GB
6.15" FHD IPS LCD display, with 2312×1080 pixels resolution, notch
152.9×72.7×7.4 mm, 159 grams
Fingerprint reader on the back, facial recognition
Camera set-up, either:

Selfie camera 32MP, f/2.0

Triple camera setup on the back:

24 MP, f/1.8, wide angle lens

8 MP, f/2.4, ultra-wide angle lens

Or:

Selfie camera 24MP, f/2.0

Triple camera setup on the back:

48MP, f/1.8, wide angle lens

8 MP, f/2.4, ultra-wide angle lens

3 340mAh battery, USB Type-C Charger, 18W QuickCharge, full charge in around 105 minutes
EMUI 9.0.1/Android 9.0
Usual connectivity options, Bluetooth 4.2, Single SIM/Double SIM (depending on model)
Headphone jack
No NFC support
Available in 3 colours: Midnight Black, Peacock Blue and Pearl White
The price is as follows:
As previously mentioned, the device should be available either at the end of this month of April or at the beginning of next month. In the UK, pre-orders are already open, with those pre-ordering eligible to a pair of FreeLace. We can expect similar promotions in other countries.
More on this subject:​