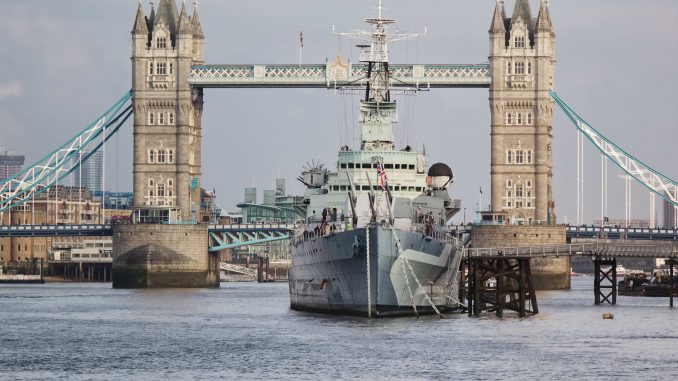 At the end of August, a ship from the British Navy sailed close to land claimed by China in the South China Sea.
Artículo disponible en Español | Article disponible en Français
A ship from the British Royal Navy, the HMS Albion, sailed close to one of the islands claimed by China in the South China Sea while on its way to Vietnam, the 31st of August. According to the Royal Navy, the ship was exercising its "freedom of navigation" by sailing close to Chinese claimed land. China complained about this, claiming the ship had entered its territorial waters, which was denied by the British Ministry of Defence, insisting the HMS Albion had stayed in international waters.

As a response, China sent one its warships, which navigated close to the British ship, as well as jets flying low over the HMS Albion, with the goal of dissuading the British Navy from getting any closer and leaving the area. According to authorities, both sides remained calm during the encounter.

At the origin of the conflict of the South China Sea is China's claims of the area, extending far beyond the usual 12 nautical miles of territorial sea, as per international law. China has also been widely criticized for building artificial islands and militarising them, to extend the claimed area, and difficult navigation through the area. It is estimated that a third of global shipping transits through the South China Sea, corresponding, in 2016, to some 3.37 trillion dollars in value (some 3.2 trillion euros back in the day). The area is also rich in natural resources.

The country pushing others to oppose China's claims by navigating through the area is the US, with Washington regularly conducting "freedom of navigation" operations. Other countries, mainly close allies from the US, such as Australia and now the United Kingdom, have also recently navigated through the South China Sea. China blames these "freedom of navigation" operations for the increased militarisation of its artificial islands, claiming China has to protect its territory.
More on this subject:​