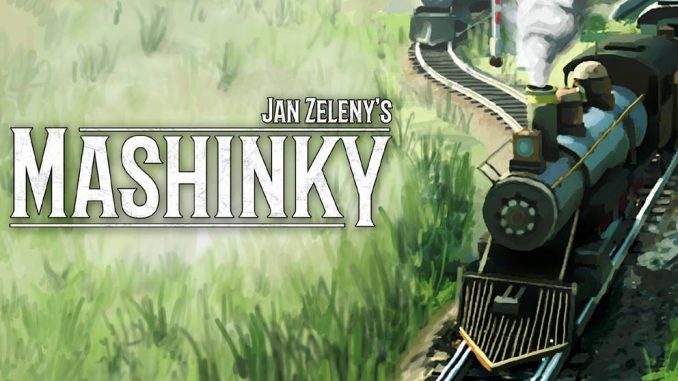 A new update to Mashinky has brought some fixes, as well as new trees for the environment.
Artículo disponible en Español | Article disponible en Français
Mashinky, a strategy transport game currently available in Early Access on Steam, has just received a new update, bringing some requested changes by the community, bug fixes, as well as new vegetation items. One of these requested changes by the community is UI scaling, which is extremely important for players using 4K displays, as without the proper settings, the UI will be too small to use and read. The developer, Jan Zelený, comments that this change forced him to re-do all the icons and UI graphics in general, "doing kind of HD-Remaster to the game", which makes sense, as in 4K, these icons and UI graphics will look pixelated.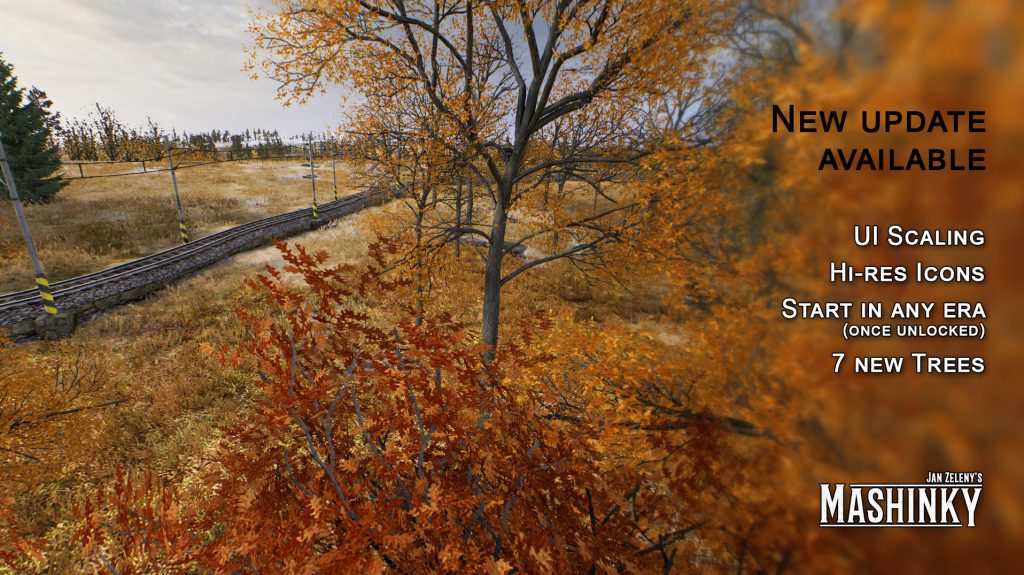 Next, Mashinky now allows players to start in any Era wished, the only requirement being having unlocked it previously through gameplay. This is good for those who've already managed to unlock all the current Eras and would like to start at a specific age, without having to replay the beginning of the game.
Last, and most importantly, the developer has added 7 new trees, and removed one, the Acacia, which is terrible news, but oh well. Now, let's have a look at these new trees. Some might think this is a joke, and it is indeed a joke, between us and the developer. For the trees, we are not sure which ones were added in this update, so we've screenshotted all the trees that can be manually added, with their look in both Autumn and Spring:
On these two screenshots, it is possible to see all the vegetation that can be placed on the map:
Finally, and because it is hard to deny it is weird to just post images of trees, we've decided to share some screenshots from various buildings that can be unlocked at a later stage in the game, such as the coal power plant, oil pumps or refineries:
The full patch notes are available here, while the game can be purchased on Steam for 22.99€. As usual, it is important we mention DRSC Publishers, the owner of DRSC Media, are in charge of the French translation of the game via DRSC Translators.
More on this subject:​