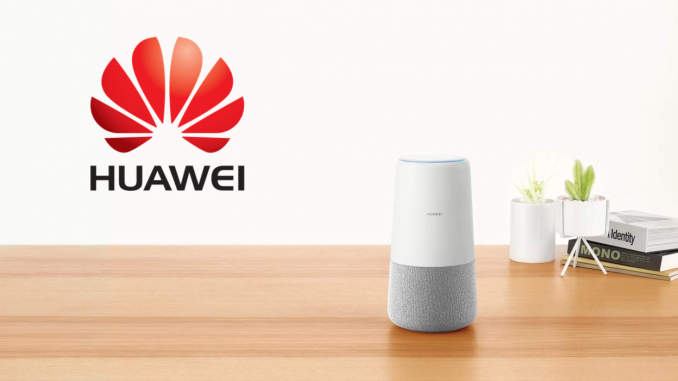 Huawei's AI Cube is finally available in the UK, from both Three on contract and from Amazon.
Artículo disponible en Español | Article disponible en Français
Huawei's AI Cube, a device combining a 4G router, a speaker and Amazon's Alexa voice-assistant, has been coming and going for a while, due to a number of issues with the registration of its name at the European Union Intellectual Property Office. While these issues persist, with the device disappearing from Amazon France and then coming back a few days later, it would seem Huawei has decided to move forward and release the product regardless. In the UK, the AI Cube is available on contract from Three, for as low as 13£ for the first 6 months.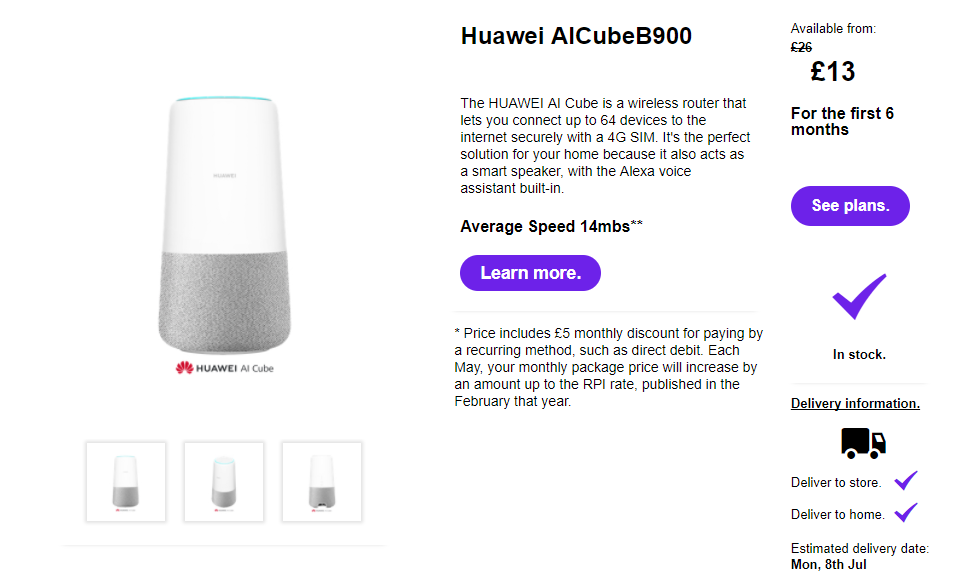 Three offers various different contracts, the shortest being one month, although asking for most of the price of the device upfront. Otherwise, it is possible to get the AI Cube mostly for "free" by taking a 24-months contract.
Meanwhile, on Amazon UK, the device is up for pre-order, releasing on the 10th July, and sold for 219.99£, roughly the same as the pricing on Amazon France.

As mentioned in our previous articles, the AI Cube is rather interesting for those wanting to have an internet connection without needing to install wiring, as the AI Cube works in a similar way to smartphones, using a 4G SIM card to then create a Wi-Fi network or allowing to plug an ethernet cable. The AI Cube also has a built-in speaker, and has Amazon's voice-assistant, Alexa.
More on this subject:​