A relatively unknown Chinese manufacturer has revealed an upcoming smartphone that looks like a carbon copy of Apple's next iPhone.
Artículo disponible en Español | Article disponible en Français
Apple usually presents their new iPhone line-up around the end of the year, with their next iPhones expected to be revealed in September of this year. Current leaks suggest the company will present three models, just as last year, with some of the most recent designs leaked by "@onleaks" showcasing a triple-lens camera in a square, a similar design to Huawei's Mate 20 series.
But while all we currently have are leaks, some companies seem to be working around the clock to release a similar device before the American brand, or, at least, try to take advantage of the current situation to build up some brand awareness. This seems to be the case with the relatively unknown Chinese manufacturer "VKPhone", not to be confused with "VKWorld", which seem to be different brands, although both apply the same copy-paste tactics. VKPhone recently posted an image on their website, depicting what looks like an exact copy of the current iPhone leaks. The device is called "VK XI Max", a clear reference to "iPhone XI" or "iPhone 11", and is supposed to come with MediaTek's Helio M70 5G modem, announced at the end of May of this year. We'll be coming back to this later.

In the picture, it is also said the device will be coming out at the end of this year, which checks-out with the expected release of MediaTek's 5G modem, and priced at 6999¥, which currently works out at 900 euros, making this a rather pricey device for a relatively unknown brand.
A quick look at the other products of VKPhone reveals this is not their first Apple clone, with the company also offering the "VK X Plus", "VK 7 Plus" and "6S Plus", a clear and direct reference to Apple's products.

VKPhone takes it so far that some of their advertisements are just a copy-paste from Apple's.
Ironically, or amazingly, the company doesn't hide the fact they produce copies of Apple products, and actually recognize it, proudly, as the following image of the manufacturer shows: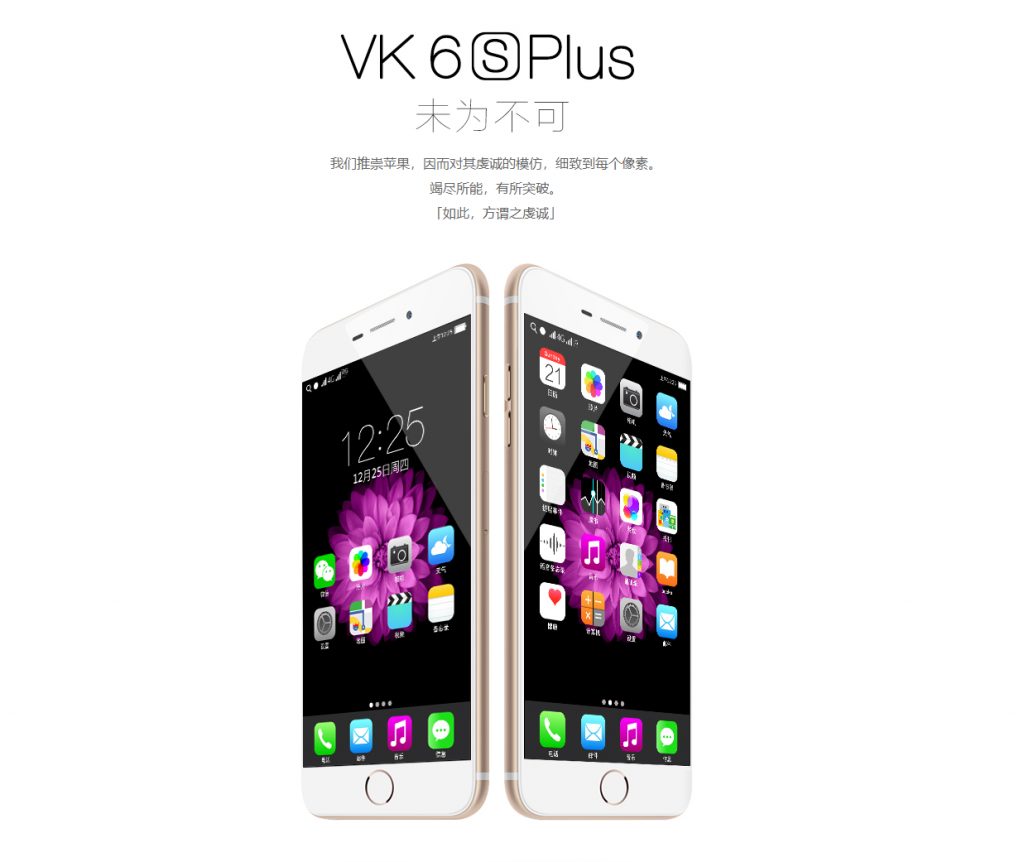 In Chinese, it says:
"我们推崇苹果,因而对其虔诚的模仿,细致到每个像素。
竭尽所能,有所突破。
「如此,方谓之虔诚」"
Which, thanks to Google translate, we can translate by "We admire Apple, and thus devoutly imitate it to each pixel. Do everything we can to achieve a breakthrough. So, the party is devout. [most likely "So, that side of the pious"]". The translation might be far from perfect, but only the first sentence matters: VKPhone admires Apple to the point of paying homage to the American designer by imitating their products down "to the pixel".
Concerning specs, very little information is actually available. The few sources mention the device will use Sony's 48 megapixels lens, most likely referring to the already popular IMX586 sensor, with an aperture of f/1.7, a 32 megapixels front camera and a 4 500mAh battery supporting VOOC 3.0 charging and using a type-C connector. The mention of Oppo's VOOC 3.0 charging technology is curious, as it is a proprietary technology, although if true, could charge the phone from 0 to 100% in 80 minutes, according to the information available on VOOC 3.0. The VK XI Max also supports NFC and Dolby Atmos, and runs on a customized version of Android 9.0, called "YUYINOS", or most likely "YuyinOS". The company also claims this is the first smartphone to use MediaTek's Helio M70 5G modem, which, as previously mentioned, we'll talk about in more detail a bit further.
But first, here would be the current specifications:
MediaTek Helio M70 5G octa-core SoC/modem (AI capabilities)
Unknown amount of ram
Unknown amount of storage
6.5" display, likely a notch, similar to Apple's iPhone XS
No precise size
Facial recognition only, no fingerprint reader
32 MP front camera
48 MP back camera, IMX586, f/1.7, ½", no current mention of further lenses
4 500mAh battery, USB Type-C Charger, VOOC 3.0, full charge in around 80 minutes
Android 9.0/YuyinOS
NFC support
Dolby Atmos support
6999¥/900€
Available around the end of the year
Coming back to MediaTek's Helio M70, this chip supports both standalone (SA) and non-standalone (NSA) network architectures, and supports multiple networks, being 2G/3G/4G/5G, without requiring extra modems, thus reducing power consumption and making switching between networks easier. The modem supports speeds of up to 4.7 Gbps for download and 2.5 Gbps for upload [theoretical], with various live demos showcasing a download speed of 4.18 Gbps. We've been calling it a "modem" until now, but the Helio M70 is a SoC with an integrated 5G modem, using ARM's Cortex A-77 CPU core, and the Mali-G77 GPU. It is manufactured on a 7 nm process from TSMC. The company specifies the first samples will be available in Q3 of this year, with an expected launch for early 2020, roughly fitting with the launch-date of VK's XI Max.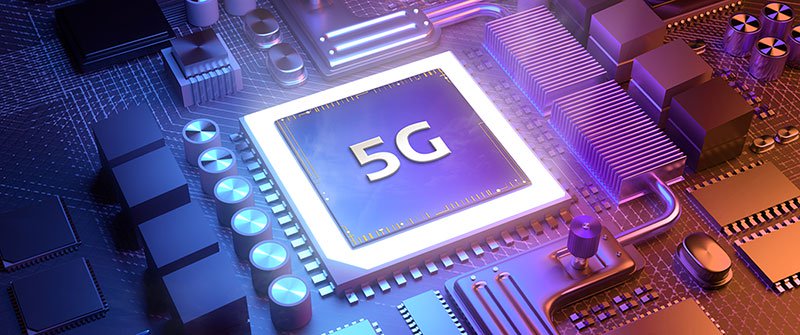 Coming back to VKPhone's XI Max, it will be interesting to see how the device really looks like and the final specs once it comes out "at the end of 2019". The company does seem to want to be around for a long time, with their website copyright indicating "2012-20165", with this mistake most likely happening when the web designer updated the date from 2015 to 2016.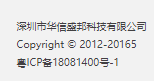 ​More on this subject:​