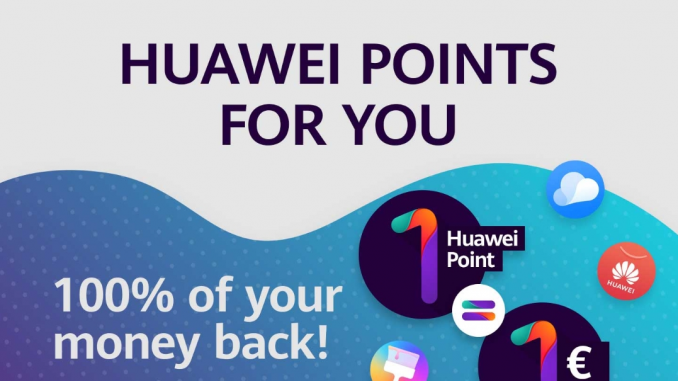 Huawei's digital currency, "Huawei Points", has been directly referred to on a promotion of Huawei AppGallery.
Artículo disponible en Español | Article disponible en Français
Over a month ago, we talked about Huawei Points, and how the company was working and introducing its own digital currency for digital purchases. The option to pay with Huawei Points appeared at random one day in the "Payment and purchases" section of the Huawei ID, before being moved to the "Account centre" window, right after logging in to the Huawei ID. Not much information was available, with the documentation mentioning the Huawei Points can be used for purchases on Huawei applications such as Huawei Themes, Music, Video and various others not available on the European market.
While checking a few things on our Mate 10 Pro, we came across this promotional window, for a promotion concerning the Mate 20 series and aimed at Poland. During the weeks that followed the launch of their newest Mate 20 series, Huawei gifted 45 PLN to users logging in to their Huawei ID and claiming the gift. As a reminder, in our last article we mentioned Huawei would match 1=1 the value of their points, meaning 45 PLN corresponds to 45 Huawei Points in Poland. Huawei Points are also tied to the country of the user, meaning it wouldn't be possible to use them in Eurozone countries. We mention this as 45 PLN is barely 10 euros, but 10 euros would correspond to 10 Huawei Points.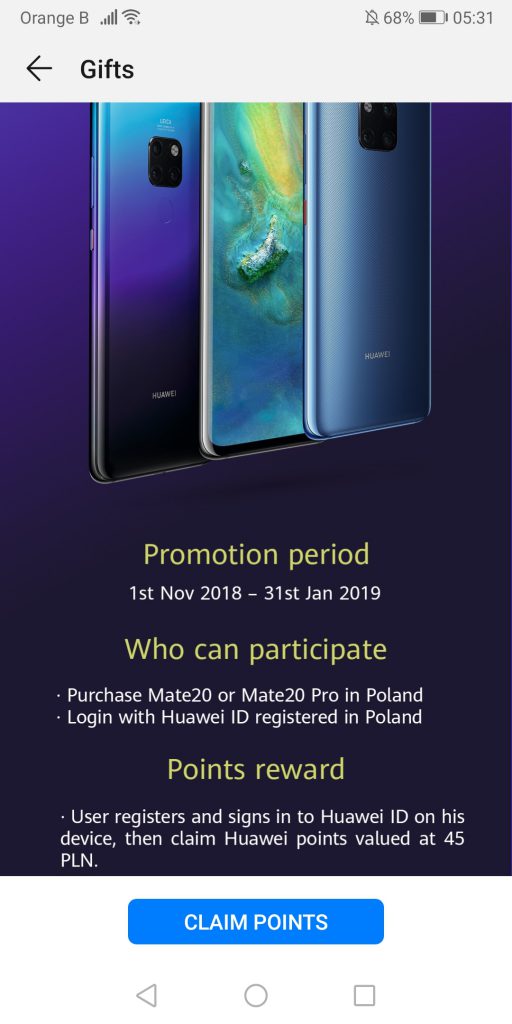 Moving on to the Huawei AppGallery promotion, this one took place between the 4th and the 18th of July, with Huawei stating "100% of your money back! From the 4th to 18th July earn 1 HUAWEI Point for every 1€ you spend on AppGallery in-app purchases.". Essentially, in-app purchases done by users between these two dates would be given back in Huawei Points, which the users can then use to buy more micro-transactions. In other words, 10 euros of purchases would end up corresponding to 20 euros, with 10 spent by the user and 10 given by Huawei. As a quick reminder, Huawei AppGallery is the equivalent of Google's Play Store, but handled by the Chinese manufacturer.
It is still not possible to top-up the Huawei Wallet with Huawei Points, the application stating this feature is currently not available in our region. Regardless, it is interesting how fast the company is rolling out this new feature, with the Points being introduced very recently.
More on this subject:​