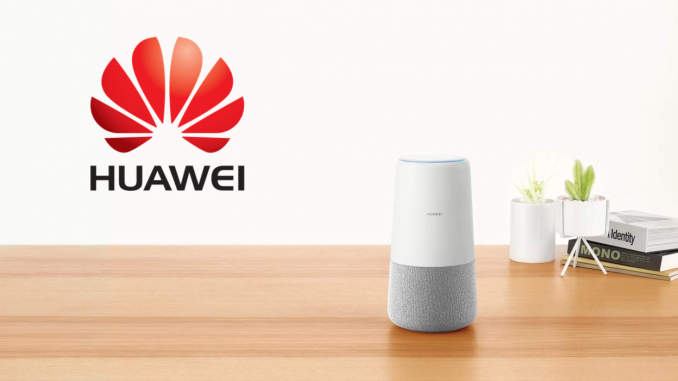 Originally supposed to release in June, the launch of the AI Cube seems to have been pushed back to September.
Artículo disponible en Español | Article disponible en Français
It would seem the Huawei AI Cube will continue to evade us for a long time, as its release is, once again, pushed back, this time to the 15th of September. This router from Huawei, announced nearly a year ago, at IFA2018, has been coming and going, as we've covered in various articles over the past few months. First, the router appeared on Amazon France, retailing at 249.99€ and shipping within 1 to 2 months. It then disappeared from the store, likely over trouble with EUIPO and the registration of its name, as we've already explained in detail in a past article, with the opposition still ongoing. It then reappeared, first marked as "out of stock", then, once again, shipping within 1 to 2 months.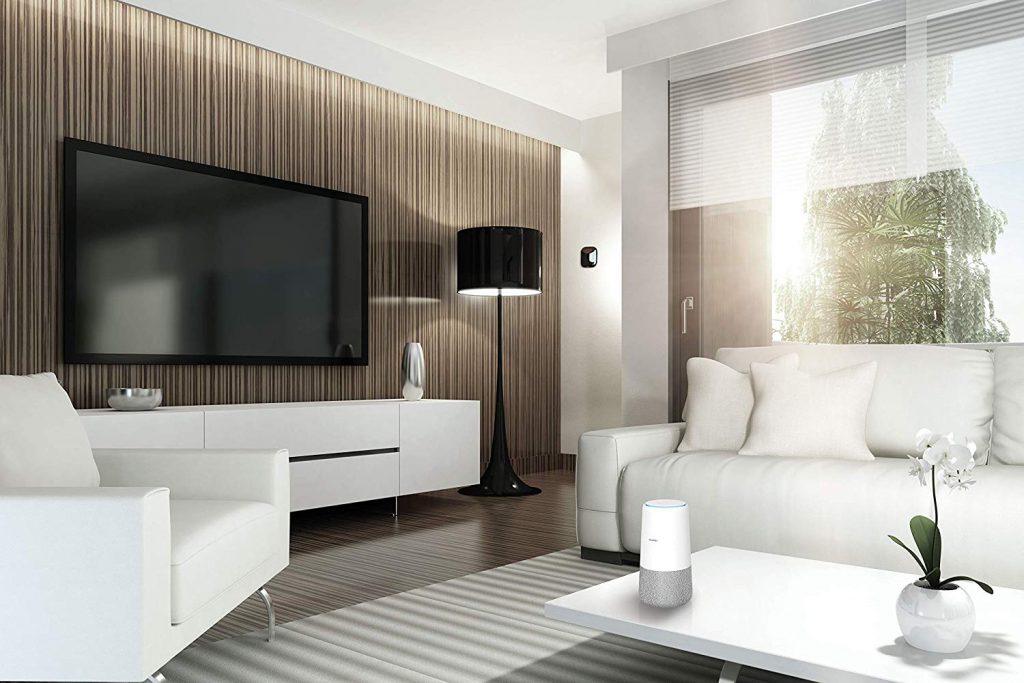 Meanwhile, in the UK, the AI Cube is already available on Amazon UK, as well as on contract from carriers such as Three. So, it is rather surprising that the release date for the AI Cube has changed once again on Amazon France, with the new date being the 15th of September of this year.

Curiously, Amazon France has three different listings for the same product, with three different prices and availabilities. One of them is sold by a third-party company but handled by the platform, while the two others are sold by Amazon directly. With no real description, it would seem the one currently in stock for 242€ is the UK variant, meaning the power plug should be for the UK and not France or Belgium.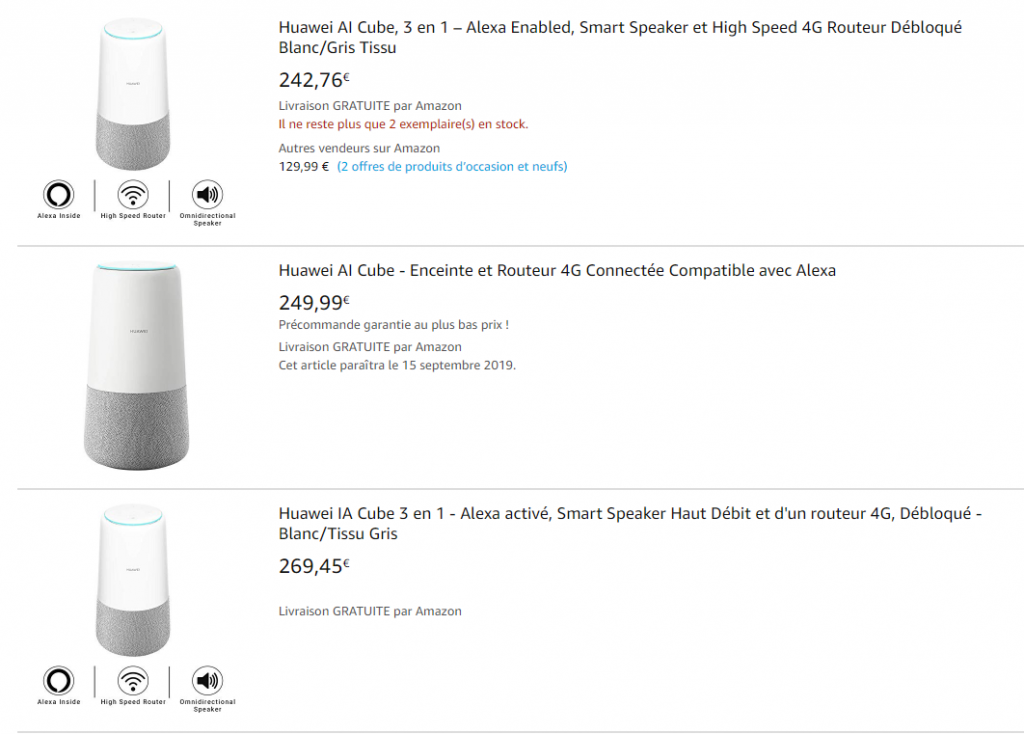 In any case, the constant delay of this product is rather frustrating. As previously mentioned, it's been nearly a year since Huawei announced the AI Cube. By the time it releases in France next month, it will have been exactly a year and a few days since it was first showcased, with no other information available since then.
For those interested in the specifications of Huawei's AI Cube, the AI Cube is essentially a 4G router, compatible with Amazon's voice assistant Alexa, and has an integrated speaker using Huawei's Histen technology. The company claims the router supports LTE Cat 6 speeds of 300Mbps (download), if the mobile network supports it, obviously. This product is interesting for users who do not want to bother with a wired connection (such as optical fiber) or would like a "plug and play" solution, the AI Cube only requiring a SIM card to start working, giving access to the internet via Wi-Fi or a wired connection.
From our understanding, it is also possible to use the AI Cube to generate a Wi-Fi network by plugging an ethernet cable to it, coming from the wired connection.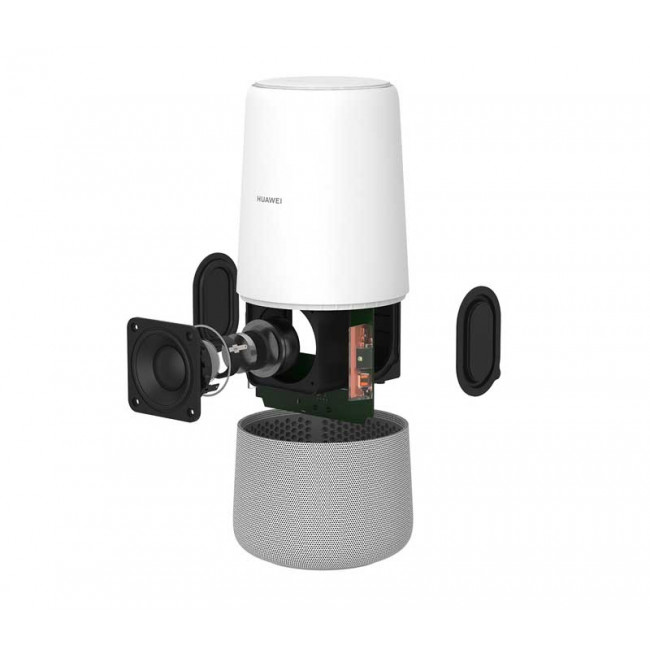 Here's the AI Cube on Amazon.fr, releasing (we hope) on September 15th (non-affiliated link).
More on this subject:​