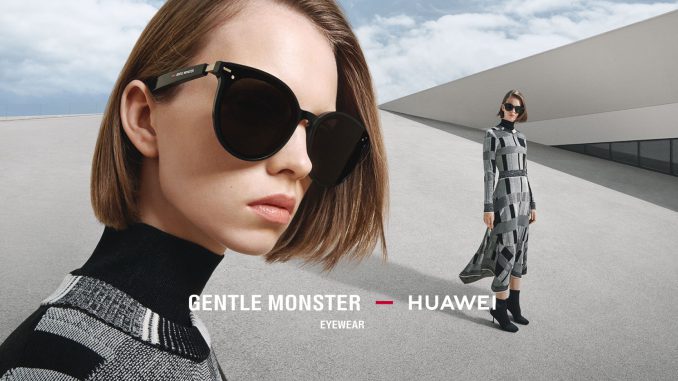 Huawei's smart eyewear, made in collaboration with Gentle Monster, has finally appeared online, and is expected to release next month.
Artículo disponible en Español | Article disponible en Français
At the P30 series launch event held in Paris earlier this year, Huawei and South-Korean eyewear company Gentle Monster showcased their work on smart eyewear. Contrary to traditional smart glasses, Huawei and Gentle Monster have decided to design glasses that can be worn regularly with some extra "smart" features, such as an integrated speaker and microphone, ditching the typical camera found on other models.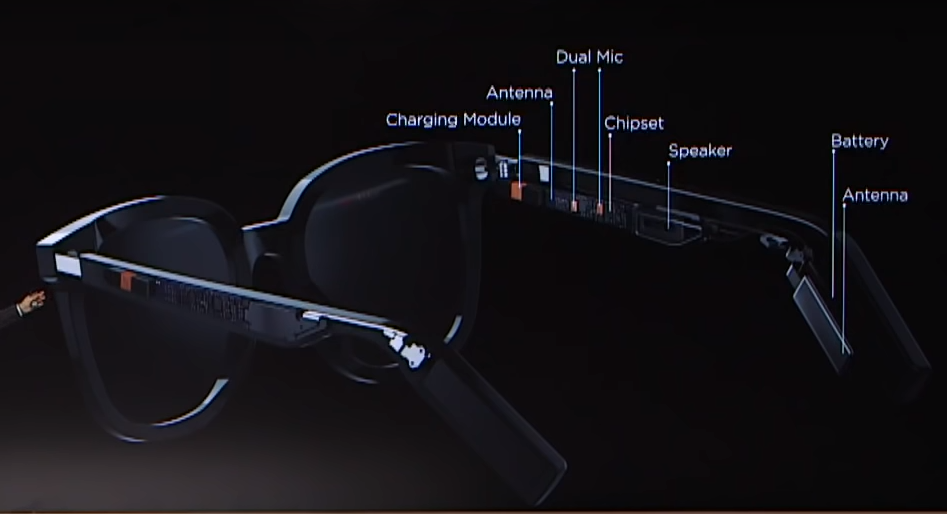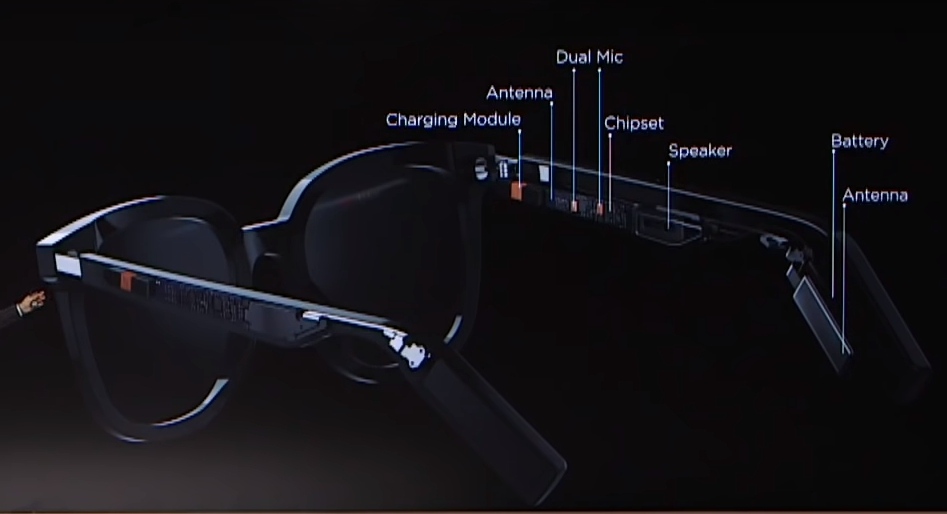 Since the P30 series launch event, no new information was made available by Huawei nor Gentle Monster, only mentioning they should be available around July 2019. As per usual with tech, the date slightly changed, with the new release date being the 6th of September, at least for China. There is currently no information on a potential release in Europe, but more on that later. The webpage published on Gentle Monster's Chinese website gives a bit more information about the product, such as the gestures used to reply to calls or play music, as well as mentioning some features are only available after downloading an application, most likely in a similar way to what Huawei already does with some of their wearables.

The webpage in question also shows two new promotional clips, one for men and another one for women:
Currently, 5 different models are set to be released in China the 6th of September, all costing more or less the same. The first model, being sunglasses, is called "Smart East Moon 01", and is sold for 2499¥ [~320€]:
The second model is called "Smart South Side 01" and is a more traditional, unisex, pair of glasses, sold at a lower price than the other models, 1999¥ [~255€]:
The third model, "Smart Alio 01", is a model we'll typically see women use, although it looks unisex enough for men to use it too, and is sold for 2499¥ [~320€]:
The fourth model, "Smart Alio C1", is similar to the previous one, although the front frame is of a different colour. This model is definitely geared towards women, and is sold, again, for 2499¥ [~320€]:
The last model is again sunglasses, named "Smart Jack Bye 01", having a different design from the first sunglasses shown. This is, again, a unisex model (at least according to us), sold for 2499¥ [~320€]:
Finally, according to the Twitter account "@ClubHuawei", it will be possible to fit "myopia lenses", most likely referring to the possibility of fitting prescription lenses.
Coming back to Huawei's smart glasses, these have no buttons, relying on gestures, in a similar way to what Huawei has previously done with the FreeBuds, and are connected to the user's smartphone via Bluetooth. They are rated IP67, meaning they can be worn even when it rains (although it's highly recommended to avoid any contact with water), and come with a dual-microphone, dual-speaker design, allowing for better sound overall. Charging is done via the wireless leather case, with this one having a 2200mAh battery. The manufacturer claims this is enough for more than 2.5 hours of use (call/play music), relying on the battery of the glasses, while with the case, this can be brought up to 8 hours. This is very similar to the first gen of Huawei's FreeBuds, also lasting roughly between 2.5 to 3 hours per charge. If we follow the company's claims, the battery in the glasses should be around 600 to 700mAh ((2200/8)*2.5=678.5mAh).
We are lacking quite a lot of technical details, such as which Bluetooth version the glasses use (4.2, 5? although most likely 5, as Huawei has finally moved to this one on new high-end smartphones), or the exact battery capacity found in the frame, information that we will hopefully get later on.
Finally, at the beginning of this article we mentioned there is currently no information on a release date for the European market, which is not surprising, with Huawei usually prioritizing its home market, China. We do hope both Huawei and Gentle Monster will release them in Europe, as they do look like high-end alternatives average users could use. While Huawei had only mentioned there would be 6 or 7 models at launch, no pricing was specified, with us expecting them to cost over 400 to 500 euros at launch, based on the pricing of other Gentle Monster models. It turns out that, once again, we are correct, with the glasses costing roughly 320 euros… without VAT. Once VAT added in Europe, the price rises to roughly 400 euros (399€ then?), with the cheapest model at 255€ climbing to a bit over 300€ (retailing at 299€ or 349€ then?).
Since we are already here… "One More Stylish Thing":

Happy birthday to Richard Yu, who recently turned 50 years old, leading Huawei's Business Consumer Group to what it is today.
More on this subject:​