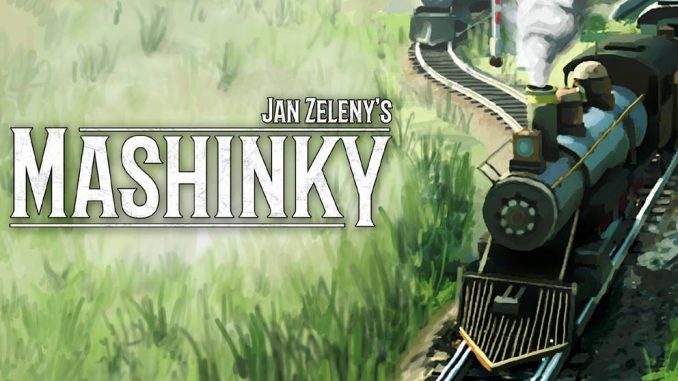 Mashinky will be getting road vehicles as soon as October of this year, allowing players to take a break from trains.
Artículo disponible en Español | Article disponible en Français
Mashinky's respected developer, Jan Zelený, has announced in a Steam post the arrival of road vehicles in a future update, which should be released on October 6th of this year, 2019. The last few updates have included numerous bugfixes, new languages, new cosmetic items, as well as an entire new era, which was released in May. But first, let's have a look at the trailer for the road vehicles:
The full description of the changes this update will bring can be found in the Steam post, giving an insight into what the player will be able to do. For instance, the developer already confirms players will be able to buy and sell road vehicles, the same way trains can currently be managed, and that, initially, only vehicles from early eras will be available. Furthermore, these first vehicles will be limited to "passenger" (buses) and "lightweight cargo types", likely referring to log transport, as seen in the trailer, with the post mentioning "trucks":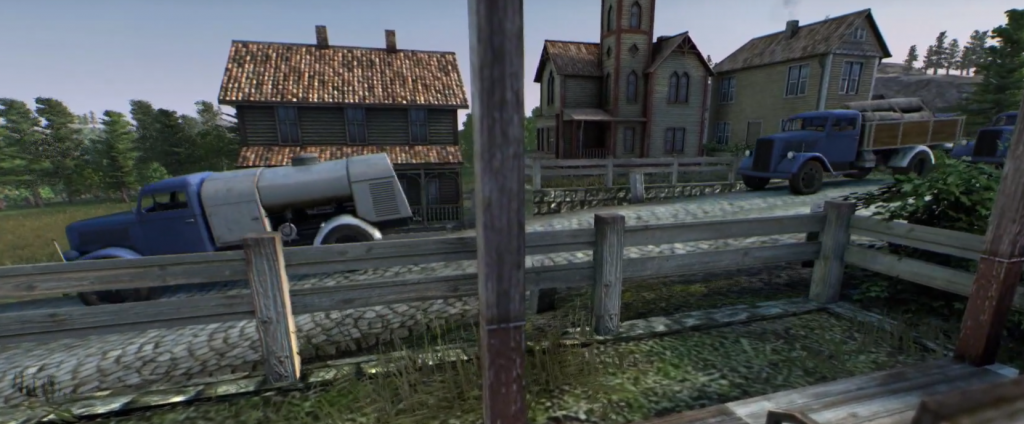 Vehicles will use the existing autogenerated road network from towns, but players will be able to build roads to connect cities, with new elements such as road bridges and tunnels, the same way rail tracks work. Just as with trains, players can also choose to sit in the vehicle and enjoy the ride in the "realistic mode", which we've already mentioned in the past, praising it for its beauty:
The developer mentions new physics will be introduced for road vehicles, but says these new physics will improve train realism as well, which we are curious of seeing.
From our understanding, players will be able to either use the existing train station network as bus stops, but can also choose to place bus stops in other locations, allowing for more customization and further coverage of the town: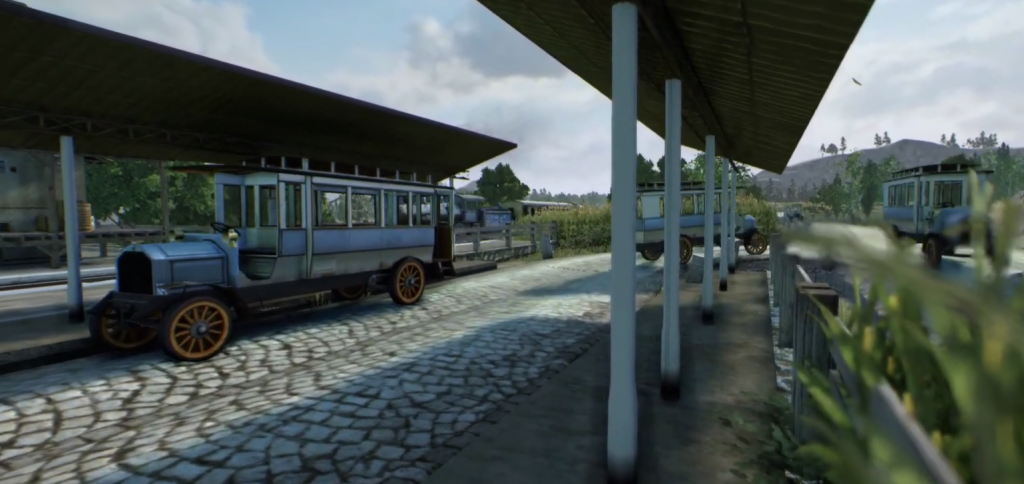 The last novelty included are railroad crossings, which will be needed to regulate/secure the traffic, with mistakes potentially being catastrophic, leading to the loss of the vehicles, just as in a regular accident: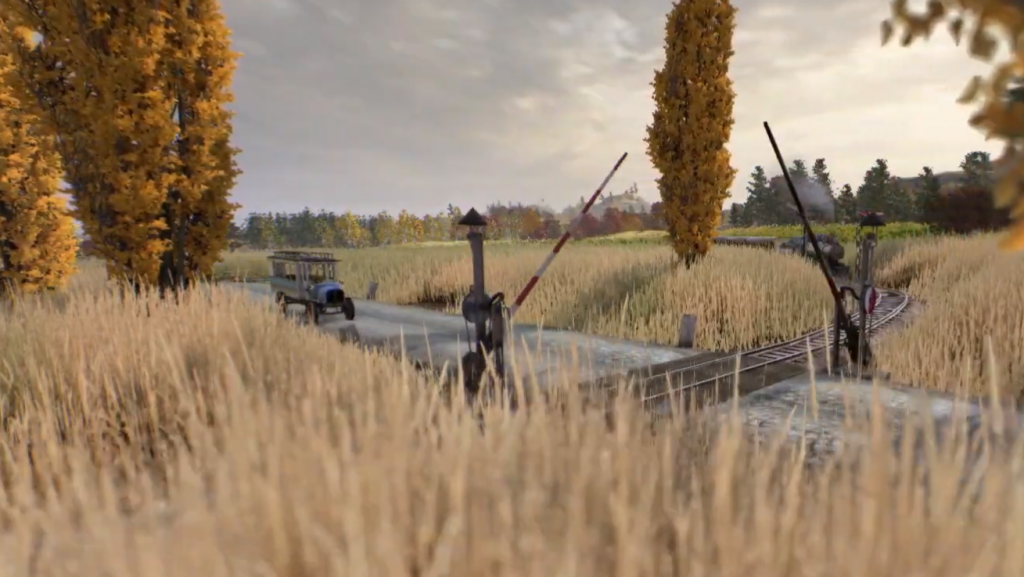 Finally, the post comes with patch notes for an update which includes what the developer calls "Stamps". Stamps are essentially blueprints, allowing players to save complex pieces of a network and reproduce them in other places of the map in a few clicks, saving quite a lot of time. Some blueprints are already included by default, such as this complex cloverleaf that can be seen in the following picture: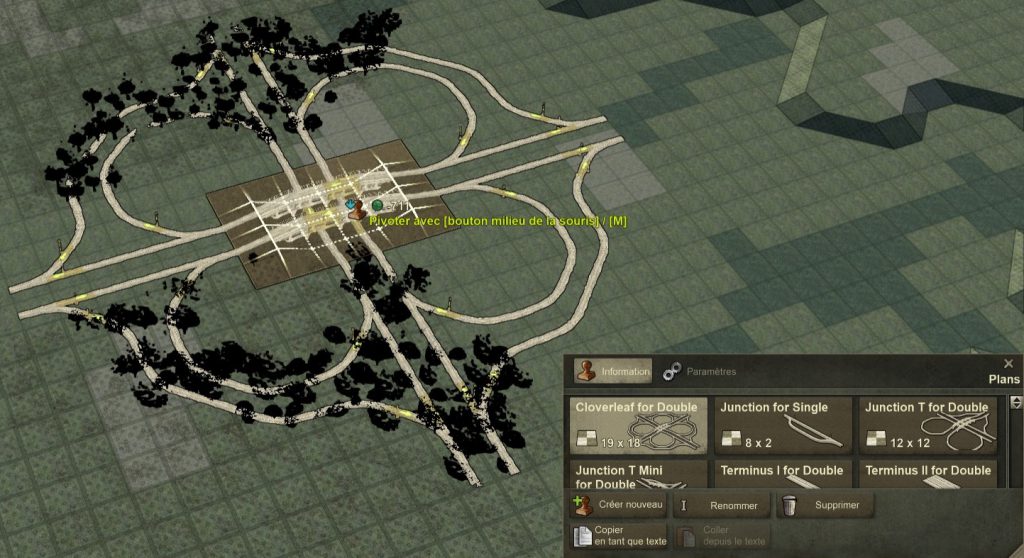 In any case, we are looking forward to the introduction of road vehicles, which should bring some more life into the world of Mashinky. As a quick disclaimer, please note that DRSC Translators, a division of DRSC Publishers, the owner of DRSC Media, is in charge of the French translation of the game. The game can be purchased on Steam for 22.99€, or directly on the developers' website for the same price (24.99$).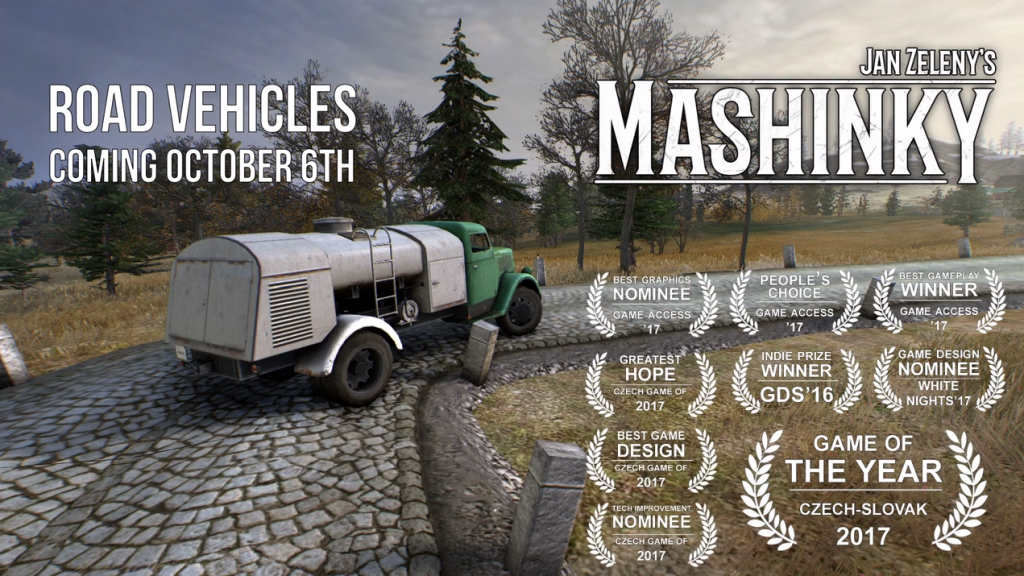 More on this subject:​