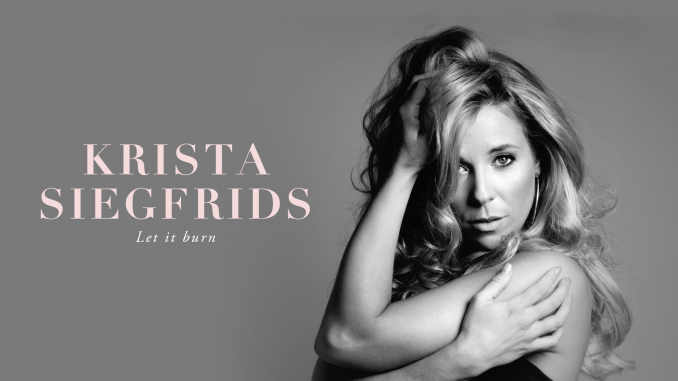 As expected, Krista Siegfrids' new single is now out, as announced a few days ago.
Artículo disponible en Español | Article disponible en Français
Two days ago, on the 28th, we published an article talking about Krista Siegfrids and her new single. The Finnish participant of the 2013 Eurovision edition has been absent from the music scene for a while, with her last single, "Snurra min jord", released at the beginning of 2017. As mentioned in our past article, while no new songs have been released since, Siegfrids still gave concerts here and there, such as at the EuroCafe 2019 in Tel Aviv, or at the Eurovision cruise at the end of August of this year. Her new single, "Let is burn", is the singer's way to move past her relationship, having divorced earlier this year:
On her Facebook page, Siegfrids talks a bit more about this song (in Finnish), mentioning that the song is both sad but also filled with gratitude and good memories. She also mentions she sees this song as a homage to all those relationships that eventually end one day, which often includes a lot of emotions and drama, but also represents an opportunity for a new beginning.
The new single is available on multiple different platforms, such as Spotify, iTunes or Google Music.
More on this subject:​