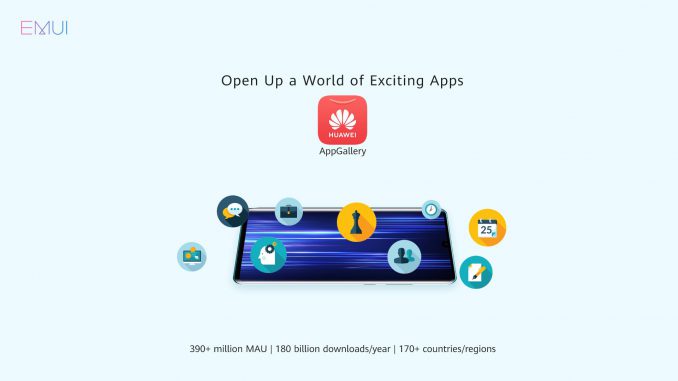 Huawei AppGallery, once a terrible mess, has slowly been improving, with a number of popular applications now available on the store.
Artículo disponible en Español | Article disponible en Français
Huawei AppGallery is rather recent for European users, with Huawei introducing it with the P20 series in March 2018. Originally, Huawei's app store was only really used to update Huawei's applications, the rest of the offerings being, let's be honest, pure trash: weird, unheard games, which would have most likely spammed users with ads and potentially gather data in the background, fake alternatives to popular apps, and a bunch of Chinese applications only really useful to Chinese citizens living abroad.
Over time, the company and its services division, the Huawei Mobile Services division, which is also in charge of the Themes applications and Huawei's Mobile Cloud services, has been improving the store, although things started to change drastically when the US government added Huawei and its subsidiaries to the "entity list", essentially threatening the future of the company. Since then, Huawei has been offering generous amounts of money and deals to developers to incite them to port their apps to their store, which more or less worked: all the junkware was brought to AppGallery, junk that most users would stay far away from regardless.
While the store is still in a sorry state, things are now a lot better, with some rather popular and interesting applications having launched, and Huawei regularly offering gifts to users to try popular games directly from their app store. We've had a look through AppGallery, trying to find applications most people know, at least by name, or might have used at some point or another, and have compiled them in a list. Sometimes, we've picked applications that seem interesting, even if the average user might not have a use for it. Of course, we've left out quite a lot of applications we've never heard of or that seem uninteresting. Please note that we do not endorse any of the following applications.
To start with, Huawei will, from time to time, share a new application on their Facebook and Twitter pages, such as "Howdoo", a "blockchain-powered social media platform" that seeks to remunerate its users with its own cryptocurrency, "µDoo", which one can then sell for real money: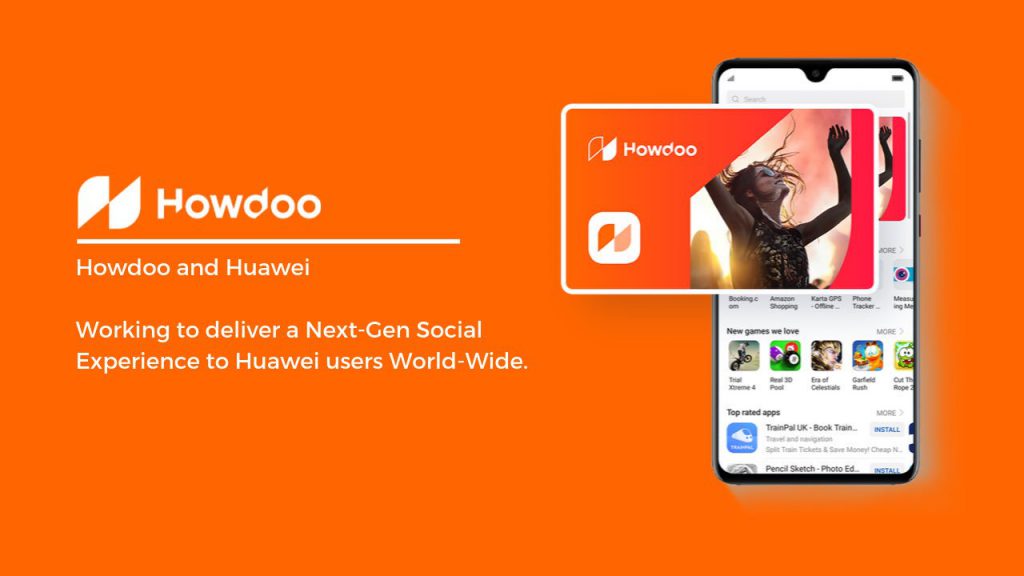 Another application featured by Huawei, and recently launched on AppGallery, is "21 Buttons", a "fashion social network & clothing shop", which is marketed towards people interested in clothing/fashion (as the description mentions). The application also claims users can "earn money from sharing your looks on our shoppable feed", through commissions if other users buy what the "influencer" is wearing: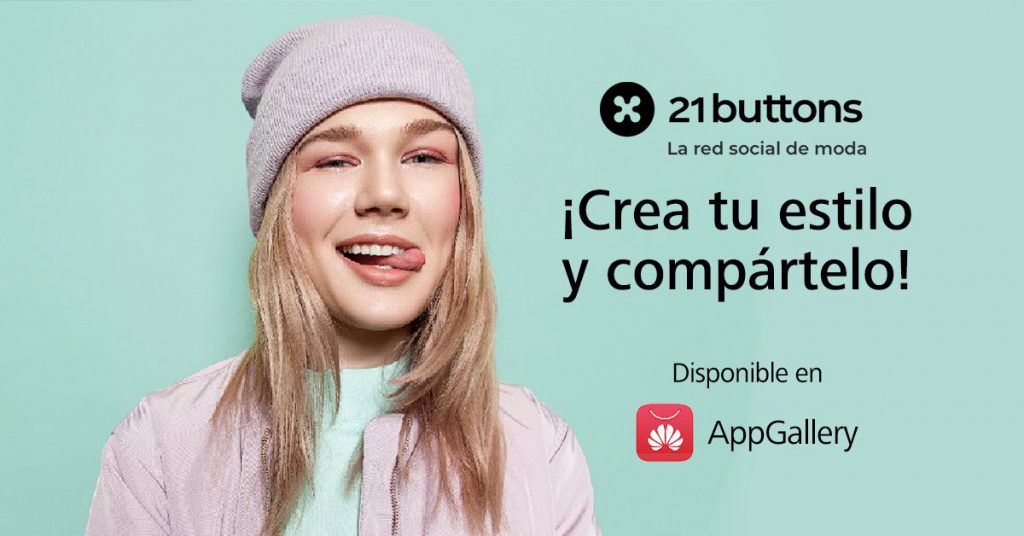 AppGallery has also quite a lot of variety in terms of browsers, offering UC Browser Turbo and UC Browser, Kiwi Browser, Opera Browser and Opera Mini:
We can also find a series of "communication" applications, such as the Russian social-media network VK, which, at least in the past, was said to look exactly like Facebook. We can also find WeChat, mostly used by Chinese users and developed by Tencent, which is used for a bit everything, such as messaging, payments, etc. Many people joke, saying that if a phone came out with only WeChat, it would be enough for Chinese users, as many only use this application. Also from Tencent, we find QQ International. TikTok can also be found on AppGallery, and most likely needs no introduction. Sadly, messaging applications such as WhatsApp, LINE or Telegram are currently not available on Huawei's app store, but Viber Messenger is:
Moving on to various random applications, we can find, as previously mentioned, 21 Buttons and Howdoo, but also Booking.com (hotel bookings), Avast (antivirus), Ryanair (flights), Omio (comparison app for train, bus and plane tickets), SpeedTest by Ookla (Internet speed test), NordVPN (currently one of the most popular VPNs), TeamViewer (mostly used by professionals for remote control of devices), trivago (comparison app for hotel prices, meme), Wattpad (write, publish and read fanfictions, novels), Deezer (alternative to Spotify), MX Player (video player, although Huawei devices already come with Huawei Video pre-installed by default), as well as the popular game series "Cut the Rope":
Shopping and food-wise, we can find Chinese applications Banggood, AliExpress and TaoBao, as well as Deliveroo and The Fork:
And to finish this list, we can also find a few news outlets that have submitted their applications to the store. We've selected some of the most well-known, as well as some French ones, due to us speaking French. Amongst them, we can find "SQUID", which allows users to personalize their newsfeed and choose from multiple different topics and news sources (in short, a news aggregator but with extra features). We can also find an application allowing users to access dozens of British radios, "Radio UK by myTuner". We then have Le Monde, CNN, Xinhua News, Le Figaro, 20 minutes, South China Morning Post, Euronews and RT. Many other news applications are also available, in many other languages, although many major newspapers are not present. Regardless, news outlets can be accessed through a browser without any issues:
Of course, AppGallery also has its fair share of dating apps, but we would rather not bother covering those, seeing most companies in charge are more interested in their customers' wallet than their love life.
Compared to when Huawei launched AppGallery in Europe at the beginning of 2018, things have greatly improved, with a greater choice of applications for users, although it is still very specific. At the same time, most of the key applications needed to be successful in the West European market are unavailable on Huawei's app store, such as Instagram, Facebook, Messenger, WhatsApp, Twitter, Gmail, YouTube, Google Maps, Netflix, Snapchat, Spotify and various Microsoft applications, bank applications from European banks such as ING, or even more specific applications but used by millions such as Discord, Steam, PayPal, LinkedIn, shopping apps such as H&M, Bershka, Zara, Zalando, etc. On top of this, hundreds of smaller, less popular applications that only a few thousands or tens of thousands of us use, but still rely on out of comfort, are unavailable on AppGallery.
From the list of applications we've covered, it is clear some developers/companies have understood that, regardless of the market size of Huawei's AppGallery, it is an advantage to be on as many stores as possible, and, if possible, be there before the competition, likely in a bid to attract a small crowd of users that might have gotten "lost" on this alternative to Google's Play Store. For instance, both UC Browser and Opera are mostly alone in the browser category, competing against Huawei's Browser. Meanwhile, NordVPN is one of the few VPNs available on the store, and already enjoys a positive reputation thanks to their heavy investment in promotion on YouTube. With Spotify out of the way, Deezer can try and seduce Huawei users, currently being the only real way to access music legally if we ignore the fact that Google's Play Store remains accessible. Finally, for ordering food, Deliveroo and Uber Eats are the most popular options. Deliveroo being there before its competitor gives them, once again, a slight advantage.
Sadly, and as we'll be able to see in our next article, Huawei's move to accept as many applications as possible in a short time has also attracted some unscrupulous developers, who are abusing the platform to make money before eventually getting kicked out.
More on this subject:​